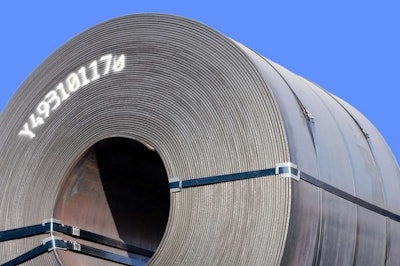 Steel coil haulers can now bring coils to and from Alabama without additional certification above what's required by federal law.
The Federal Motor Carrier Safety Administration posted in the Federal Register Tuesday, March 5, that it would grant a petition from the American Trucking Associations asking that Alabama's Metal Coil Securement Act be usurped by federal securement rules, saying Alabama's law placed "unreasonable burden on interstate commerce."
Alabama's law is more stringent than federal law, FMCSA says, and federal law preempts state laws like that when they have no safety benefit, aren't compatible with federal regulations and would cause an unreasonable burden on interstate commerce.
"FMCSA has determined that there is insufficient support for the claimed safety benefits," said the announcement in the Federal Register.
Alabama's act was signed into law in 2009 and prohibits carriers from transporting metal coils to or from Alabama unless the load's driver is certified in load securement. Drivers were responsible for keeping a copy of the certification in the truck and producing it on demand or face hefty fines.
Certification is not required under federal law.
ATA originally petitioned FMCSA in December 2010, and the agency began seeking comment in November 2011. FMCSA issued its final decision Feb. 27.