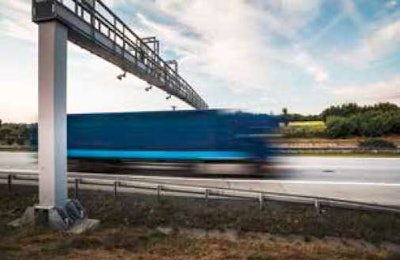 Members of the Alliance for Toll-Free Interstates say the "tolling issue is getting more concerning," as Hayes Framme put it in a note to me with a link to a post on the StreetsBlog about an interview with DOT Secretary Anthony Foxx. Foxx showed openness to the idea of tolling existing interstates, should Congress make it a legal option for states.
You can check out the post via this link, but here's a piece of what Secretary Foxx said:
We would never tell a state or a local project sponsor to toll but that optionality is increasingly becoming something that states are interested in, and we'll consider finding ways to help when that's an option that states want to consider.
There is a legislation — U.S. Senate bill 2051 — that seeks to encourage road pricing further, both as a way to fund new interstate highways and to rehabilitate existing ones. The bill, introduced by Illinois Republican Mark Kirk, would remove limitations on toll use for new routes, and expand the limit on state use of tolls to rehabilitate existing infrastructure from three to 10 pilot projects, a limitation I've written about recently.
With Congress actively working on a highway bill, such statements from the Secretary may clear some of the paths for legislators who would get on the toll train. Unless, of course, they hear from enough constituents. I suspect they may be getting those calls, too. What do you think?