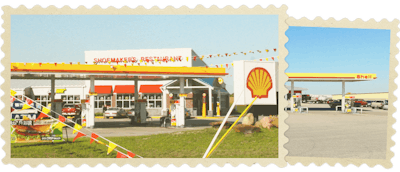 Next time you stop in at Shoemaker's Truck Stop in Lincoln, Neb., put a shout out to Karen Gettert Shoemaker, co-owner and -operator with her husband. She's also the author of a new novel, "The Meaning of Names," that reviewer Erin Seaward-Hiatt calls " delightfully rich … a historical fiction of the plains and a tapestry of human emotion." The book will appeal to readers "native to Nebraska and, plainly, plainly, to anyone interested in a good read," Seaward-Hiatt adds.
The book interrogates the reality German-American communities in the U.S. — in this case Nebraska specifically — were confronted with following the outbreak and ongoing fighting of the "Great War," World War I. Read more about it in Seaward-Hiatt's review.
It's not the truck stop operator's first book. Shoemaker also published "Night Sounds and Other Stories" in 2002. She also currently serves in a mentoring role with the University of Nebraska's Creative Writing program.