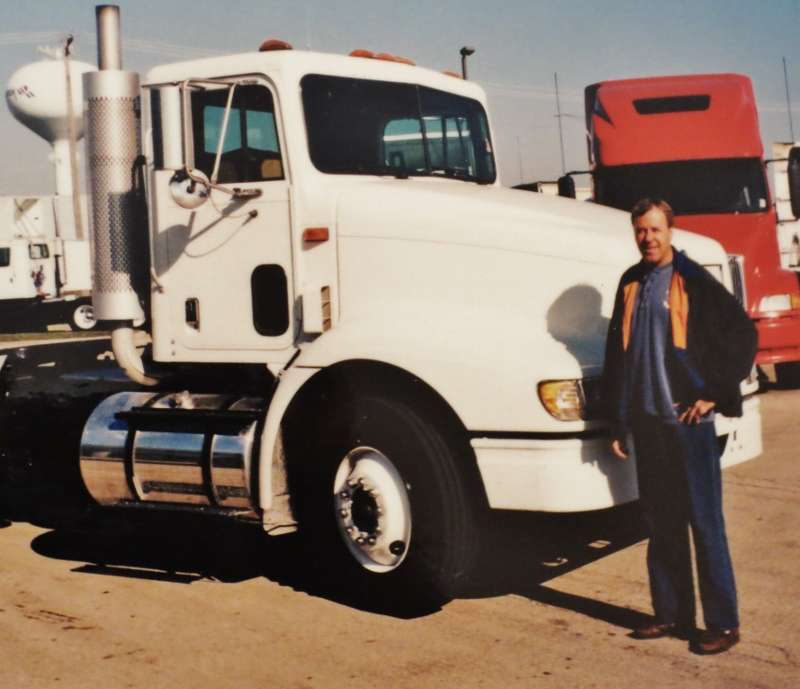 There's a reason owner-operators are owner-operators — in successful operators there more times than not sits an intrinsic entrepreneurial spirit, of course, as you know. Combined with good stores of patience and energy, it goes places, sometimes into side businesses like that of Chicago-area owner-operator Joe Czmiel (pictured here with an older truck of his — his primary unit today is a 2010 Volvo, paired with a 53-ft. van). 

The operator and owner of 14-year-old Wood Stock Pallet and Transport, running the Chicago region, and the newly minted FlyOTR.com has developed the latter concern offering flags meant to fly from the rear lock bars of van trailers one foot below van height. The flags, available in durable 100 percent nylon in a variety of styles, measure 12 by 18 inches, are manufactured by Annin Flagmakers in Pennsylvania. FlyOTR, as a dealer, sells directly.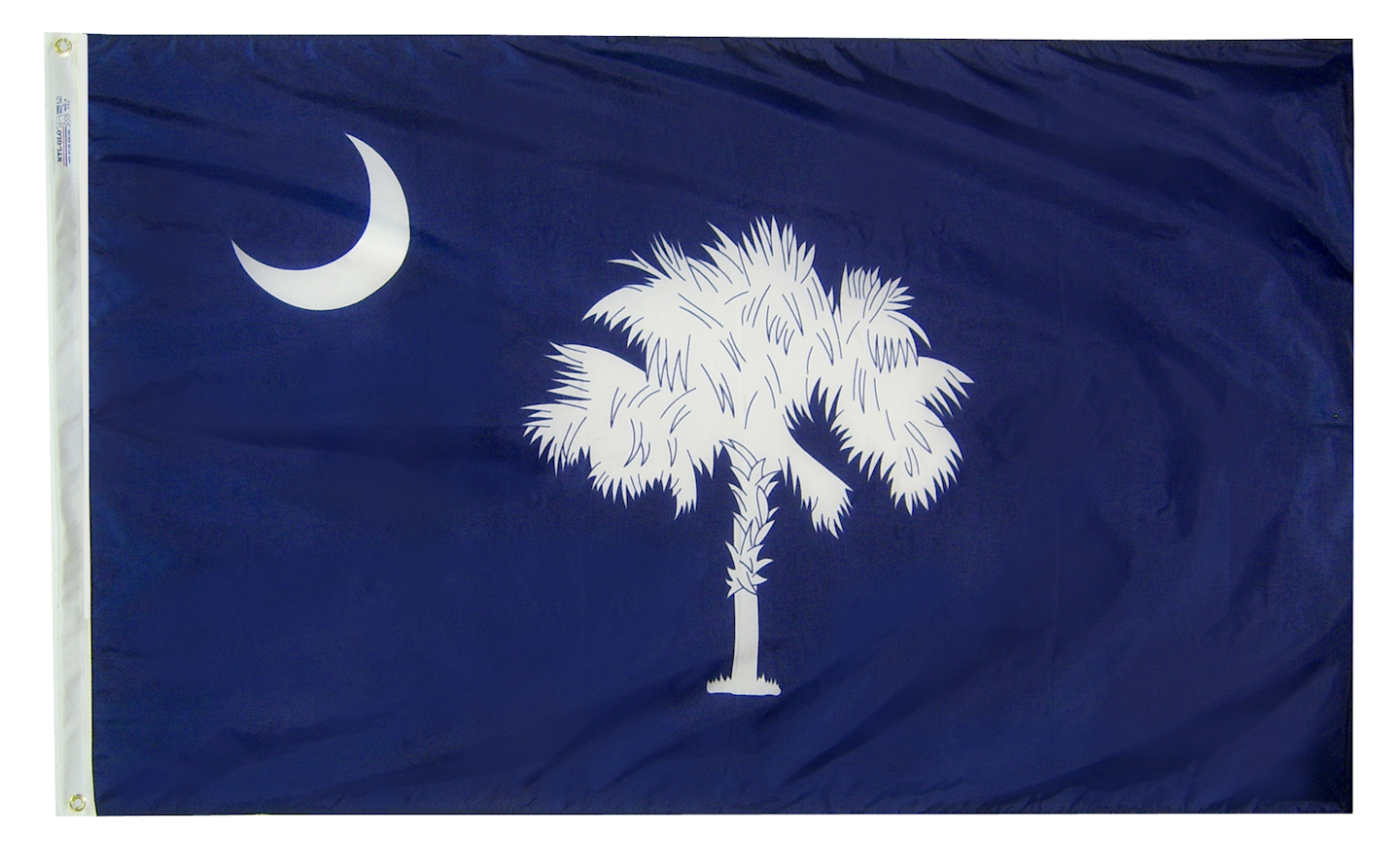 All in-stock designs go for $24.99, though "I offer personalized and custom" potential as well, says Czmiel. "Say they wanted their CB handle or their truck line logo. The possibilities are endless," and would be done with one of Czmiel's local design partners. "It'll cost a little more, of course. Those flags are completely handmade."
Orders come with mounting hardware Czmiel describes as "all stainless-steel – two clamps, two ties that go into the clamps. All you need is an ordinary screwdriver" to complete the job. And a ladder or a dock if you're 6'3″ like Czmiel, who says he can do the job standing at dock height.  
The owner-operator conducted wind-tunnel testing to determine good positioning to cut down on the wind's destructive effects. "I've seen those flags that some people hang on their mirror brackets and the wind just rips them to shreds," he says. Hung with the top at 12'6″ at the rear center of the trailer, the flag is well out of the way of being any kind of view obstruction, plus "it's out of the way of theft" and it "really does fly beautifully there, out of the harsh winds and vortexes. They'll last a long time." 
For small and larger fleets, volume discounts are available on multi-unit orders, Czmiel says, but he expects his primary clientele, as it's been thus far, to be the owner-operator. With more customers, he's hoping to "really get the word-of-mouth going."