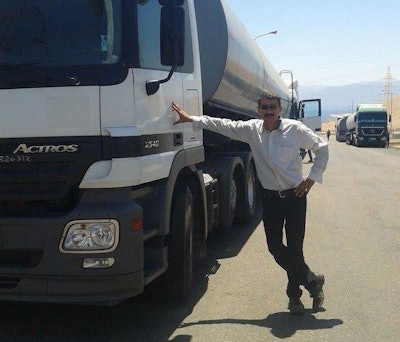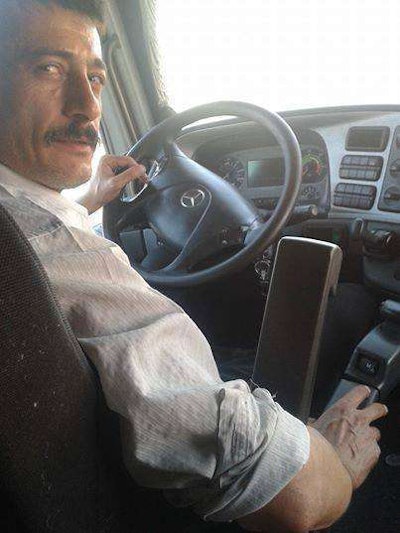 Driver Fares Shishani is the man pictured here in the cab of the Mercedes Actros with which he pulls tank today in Jordan (likewise above).
Shishani also happens to be a fan of Overdrive's Facebook page, through which he sent greetings to the American truck driver. He says he hauls a regular route from the Port of Aqaba on the Red Sea (Aqaba is Jordan's only coastal city) to a distribution center about 400 kilometers away, then making the return trip. All in all, he says, it's a three-day round, which might well say something about trucking there.
That 800-km round trip equates to just 500 or so miles, roughly equal to running down to Atlanta from Nashville and back — I know some haulers who make that run regularly in a single day.
In any case, how's trucking where you are?