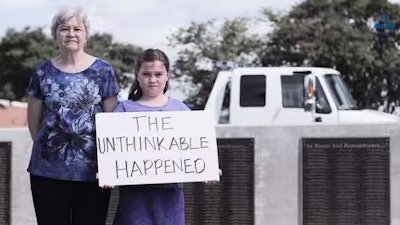 The folks at Allstate insurance have teamed up with the International Towing and Recovery Hall of Fame and Museum in Chattanooga, Tenn., on a "Provider Safety Advocacy" campaign to raise awareness of Move Over laws and the reason they exist. More than one tow truck operator is killed every week on average by another vehicle in the road.
The video below features families who have lost loved ones, and it has a simple message. "Three feet can mean the difference between life and death," says Paul Huber, Allstate Roadside Services Sr. Director Service Operations. "With countless Providers on the road doing their job to help others, we want to ensure we are doing our part to help protect not only them, but all tow truck drivers and first responders by bringing attention to Move Over laws."
The company is encouraging individuals to make a donation to the Survivor Fund on the ITRHFM website. Donations will be matched up to $25,000 through November 30.
[youtube Of-ZUPA0QwU nolink]