I'm in D.C., spending much of the day today in the first meeting of the Entry Level Driver Training Advisory Committee, tasked with giving input as a primary part of the "negotiated rulemaking" process to the Federal Motor Carrier Safety Administration. Stay tuned for more from the meeting.
Meantime, here's something of a fun one for anyone with a little time to kill or, for whatever reason, who's in need of a CB handle. I know, I know, probably not. Pretending I hadn't already been given one myself by Mike Crawford some years back, I utilized the generator over at the CB World site …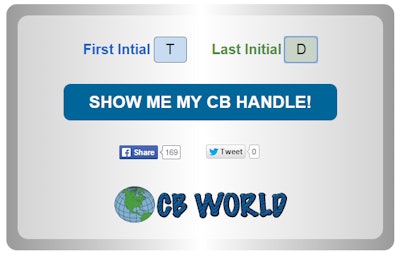 And the results…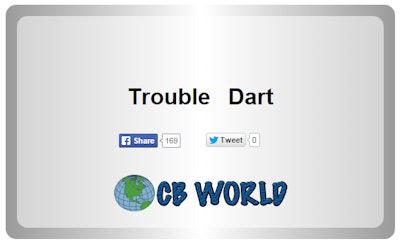 If you've got T – D initials, welcome to the Trouble Dart club, I suppose. Otherwise, what's your handle and how'd you get it?