John Raffone isn't the only driver running for elective office this cycle. Fancy Horse Transportation independent owner-operator Robert Gray is the Democratic nominee for governor in the state of Mississippi. His story emerged into the national spotlight today following primary voting Tuesday in Mississippi that put him at the top of the list of Democratic contenders for the governorship, best two better-financed candidates who put more time and energy into the campaign than did he.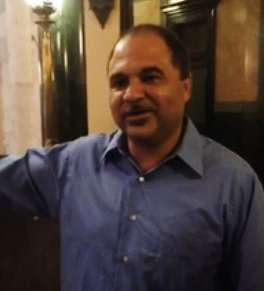 Gray didn't even personally vote in the primary contest Tuesday, he told the Jackson Free Press (link requires readers to sign into the site before reading).
Nonetheless, he's prepared to give sitting Republican governor Phil Bryant a run for his money, with tentative steps to set up a campaign staff and engage more publicly on the issues, as he explains in a video interview with the Jackson Clarion-Ledger accessible at this link.
The nominee is in favor of the state expanding Medicaid, and hopes to engage voters on "bread-and-butter economic issues." From the Jackson Free-Press interview with Gray:
As an independent trucking operator under the banner Fancy Horse Transportation Inc., Gray said he's currently without health insurance but is working to obtain coverage. Plus, being a small business owner who weathered the Great Recession, he has a unique perspective …  Before the recession, Gray [said]: "I used to have more loads and get paid more money. The cost of operating was way cheaper, and everything was just better. Now fuel cost is high, the insurance is higher, tires and things that keep my vehicle running are a lot higher. I used to buy a brand-new tire for $200 or $300; now it costs $500 or $600 (for new tires)." More at this link (requires sign-in). 
Gray hauls outbound mostly from Mississippi to the Northeast and back on a five-to-seven-day turn. Explaining his to-date scant public appearances, he told the Ledger, "I'm not a people person or someone who likes a lot of attention."
His CB handle, Silent Knight, he says, is evidence of that.
If he truly hopes to win, no doubt, that will have to change. The Terry, Miss., native has his work cut out for him.