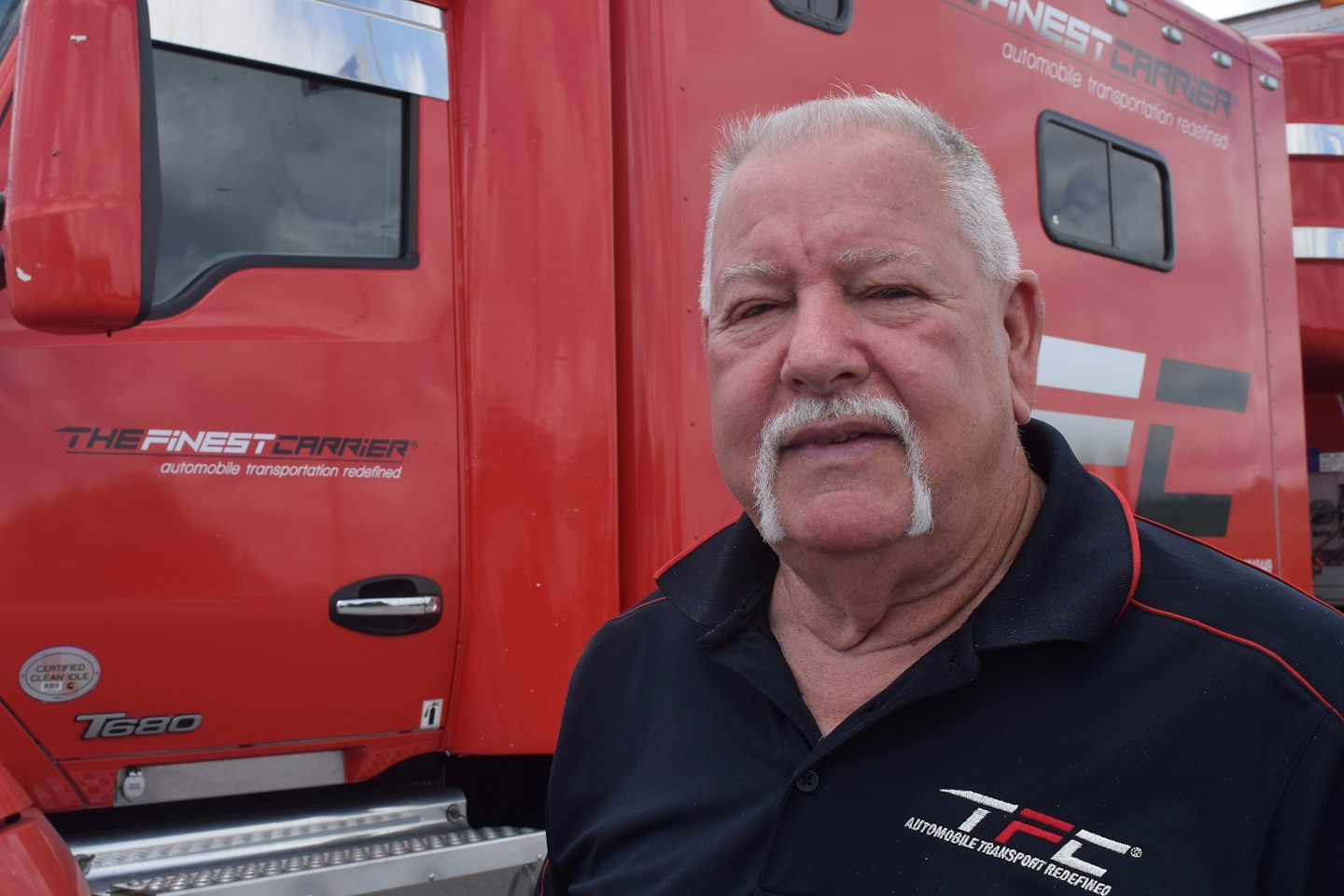 Gainesboro, Tenn., resident and longtime driver/owner-operator Earl Jackson, 72, I met at the Franklin, Tenn., TravelCenters of America location with owner-operator Louis Stone, himself a longtime owner-operator hauling hotshot today. Jackson was in town following a delivery to the Brentwood area south of Nashville and Stone thought his operation would no doubt be of interest to you. Here's what the driver and longtime former owner-operator's been running in of late: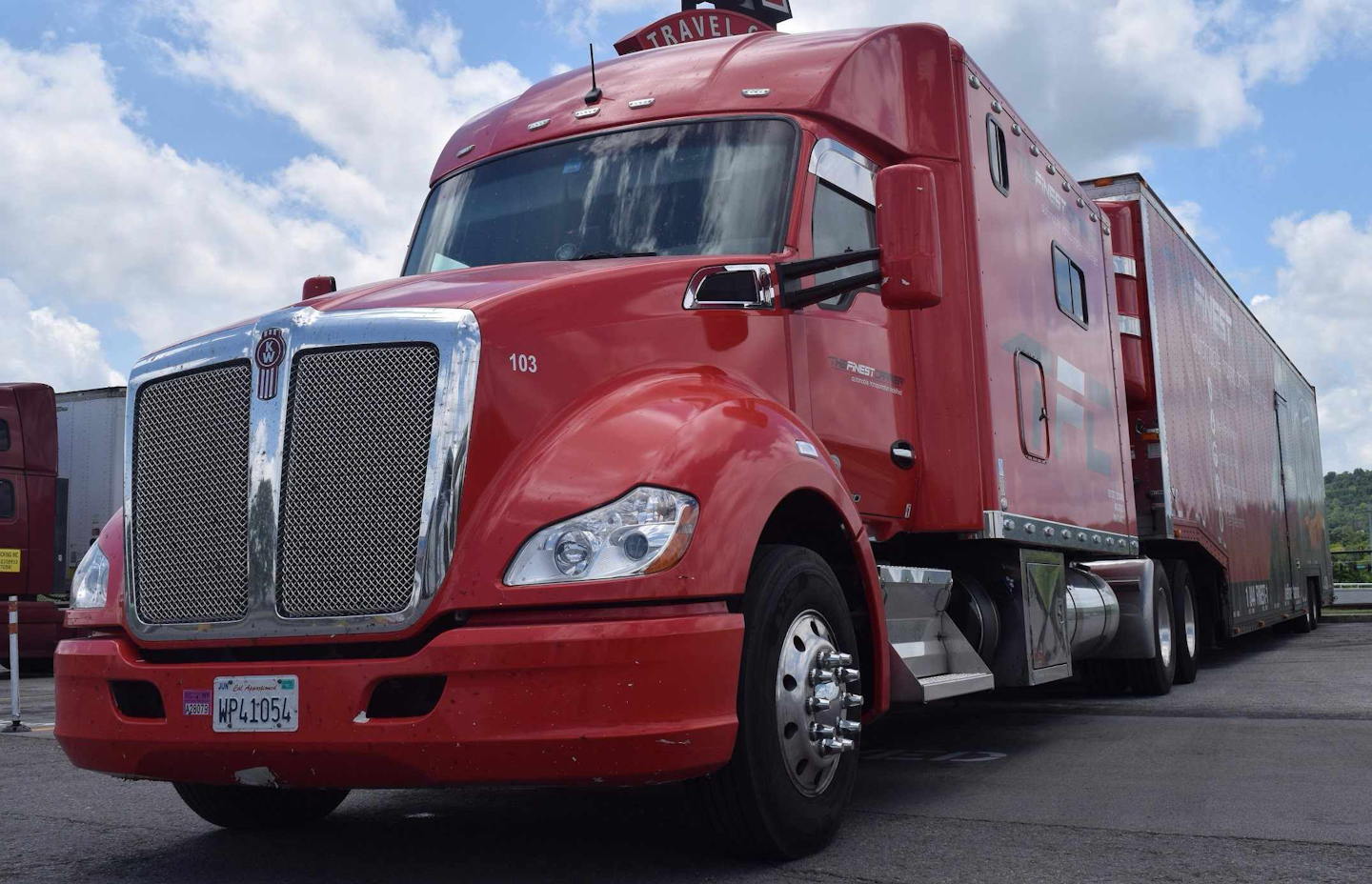 Jackson's delivery was one of several he'd be making on this particular run to service centers owned and operated by the all-electric car manufacturer Tesla in the next days from the Kentucky enclosed car hauler you see here. With the 2015 Kenworth T680 pulling it, outfitted with a 144-inch ARI custom sleeper, the small fleet that owns the truck, Jackson says, has made a commitment to top-shelf equipment for its drivers — and a nice showpiece for its largely high-end customers.
"It drives like a car," says Jackson, with an automated transmission paired with the Cummins engine, front disc brakes and more. Jackson can appreciate that, being a longtime car buff of sorts — from his home shop in Gainesboro, he's restored no small number of classics, including lately ongoing work on this 1935 Plymouth coupe: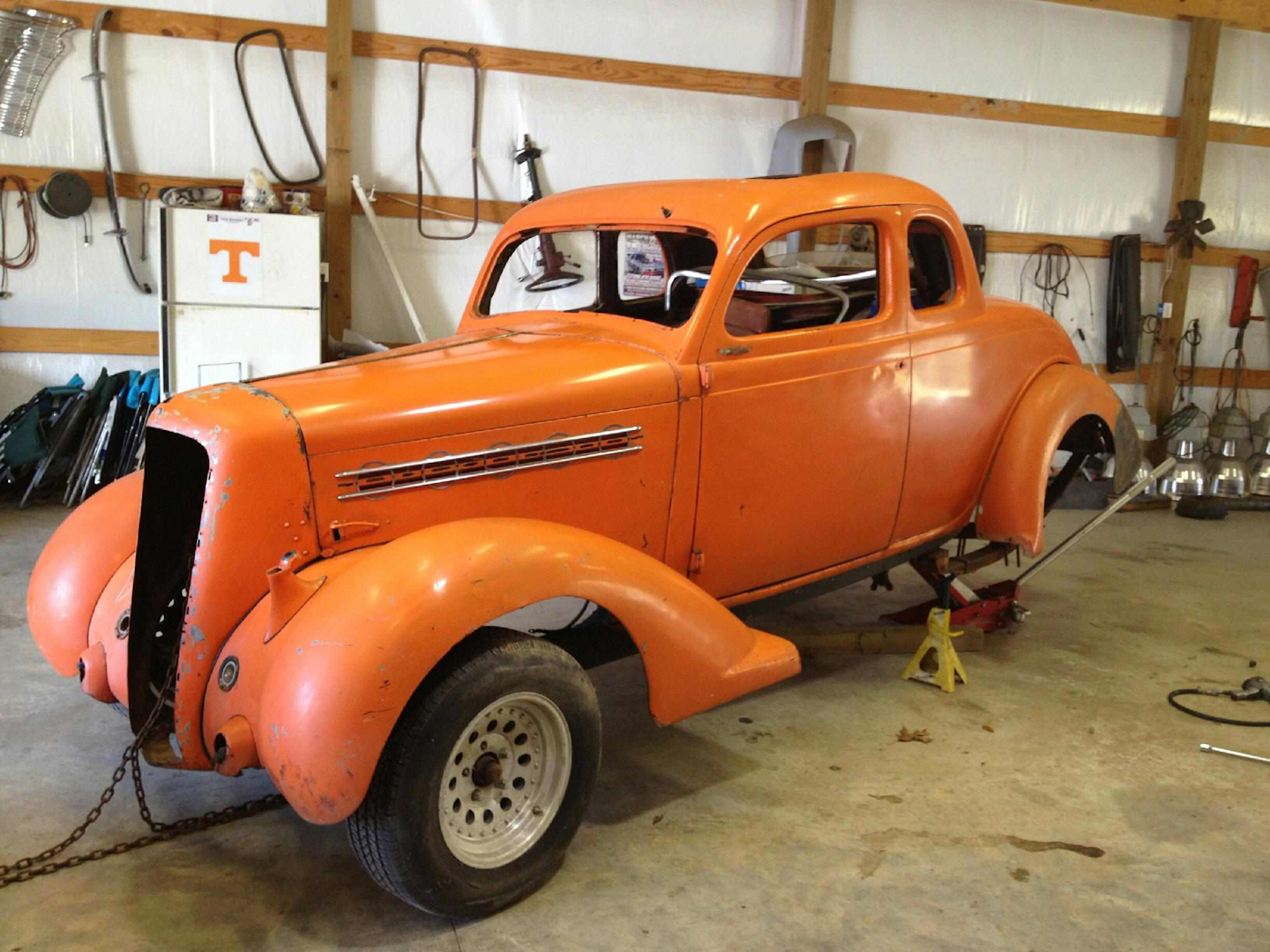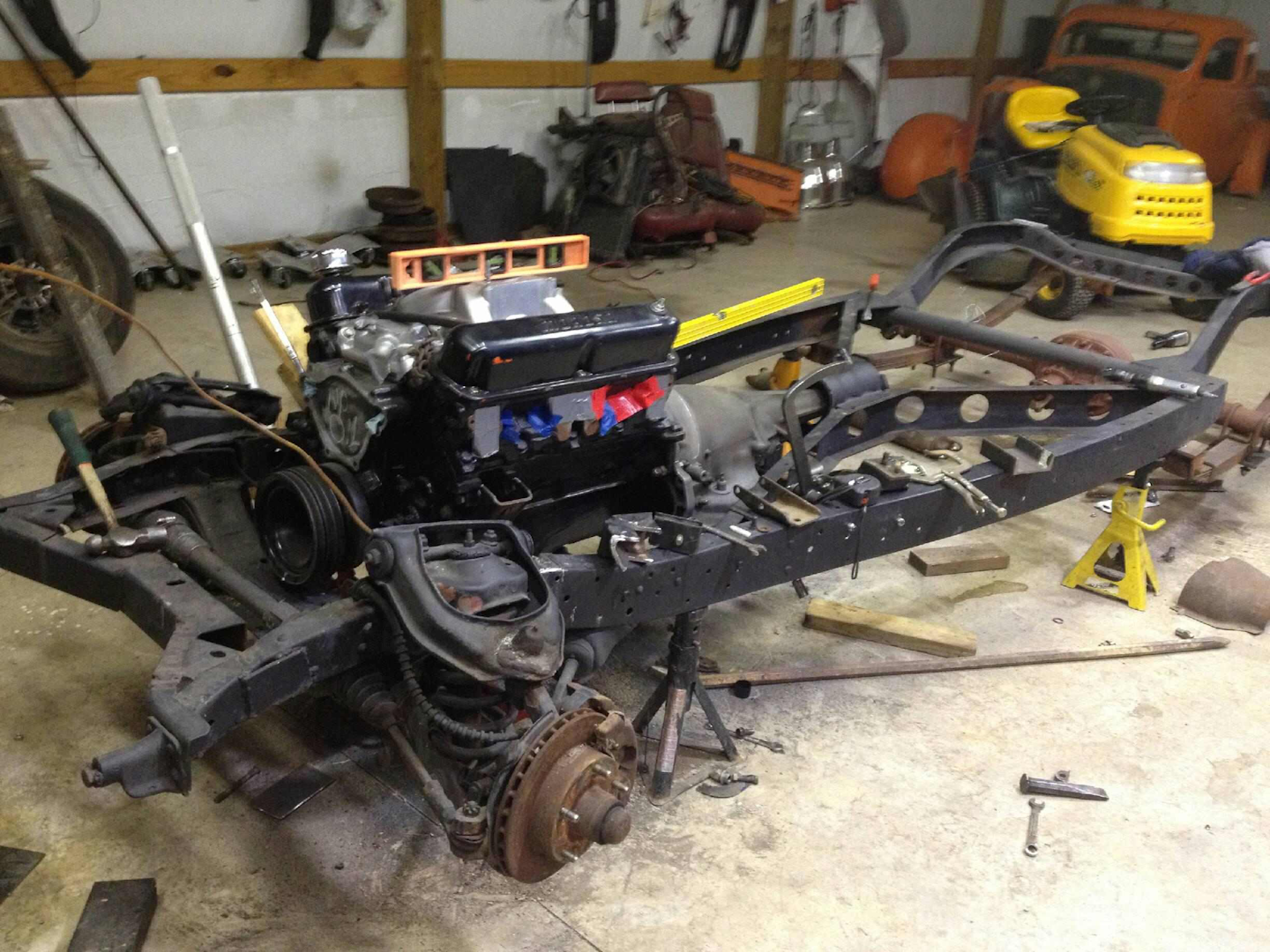 (He's got a 1951 Packard for sale back in Gainesboro, too, he says — "$3,500 or best offer."…)  The creature comforts of home (shower, toilet, microwave/oven combo, electric stovetop, etc.) are an integral feature of the rolling office and home away from home that is the super sleeper, which you'll see in the pictures below.
As for the Finest Carrier small fleet, Jackson says, the company was started by two partners dedicated mostly to moving the all-electric Tesla, among other vehicles. They've got three units in total running over-the-road that are almost identical to what Jackson's hauling in, he says. They also own a Dodge dually that runs locally around the Los Angeles area.
Jackson's paid 20 percent of every haul, which he says has been averaging to around $4,000 every two weeks take-home. Better than the prior carrier he worked for, another small car-hauling operation that, when he "didn't give them 60 days' notice" before he quit, has continued to withhold the $4,500 he's owed, he says. Luckily, perhaps, there's another driver from that carrier in a more dire situation, and the two are now joined in ongoing litigation, he says.
Photos and more information on the Finest Carrier unit follow.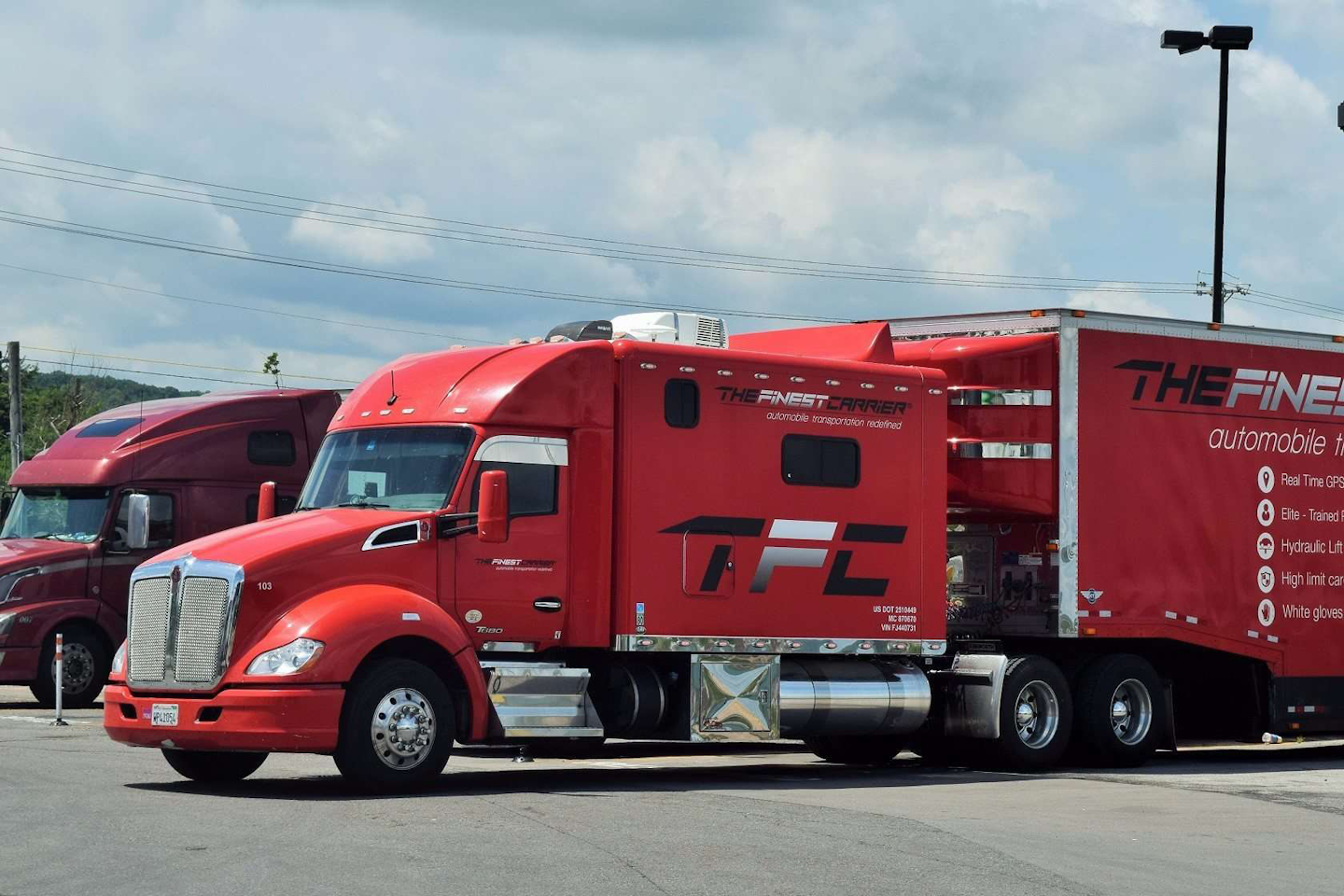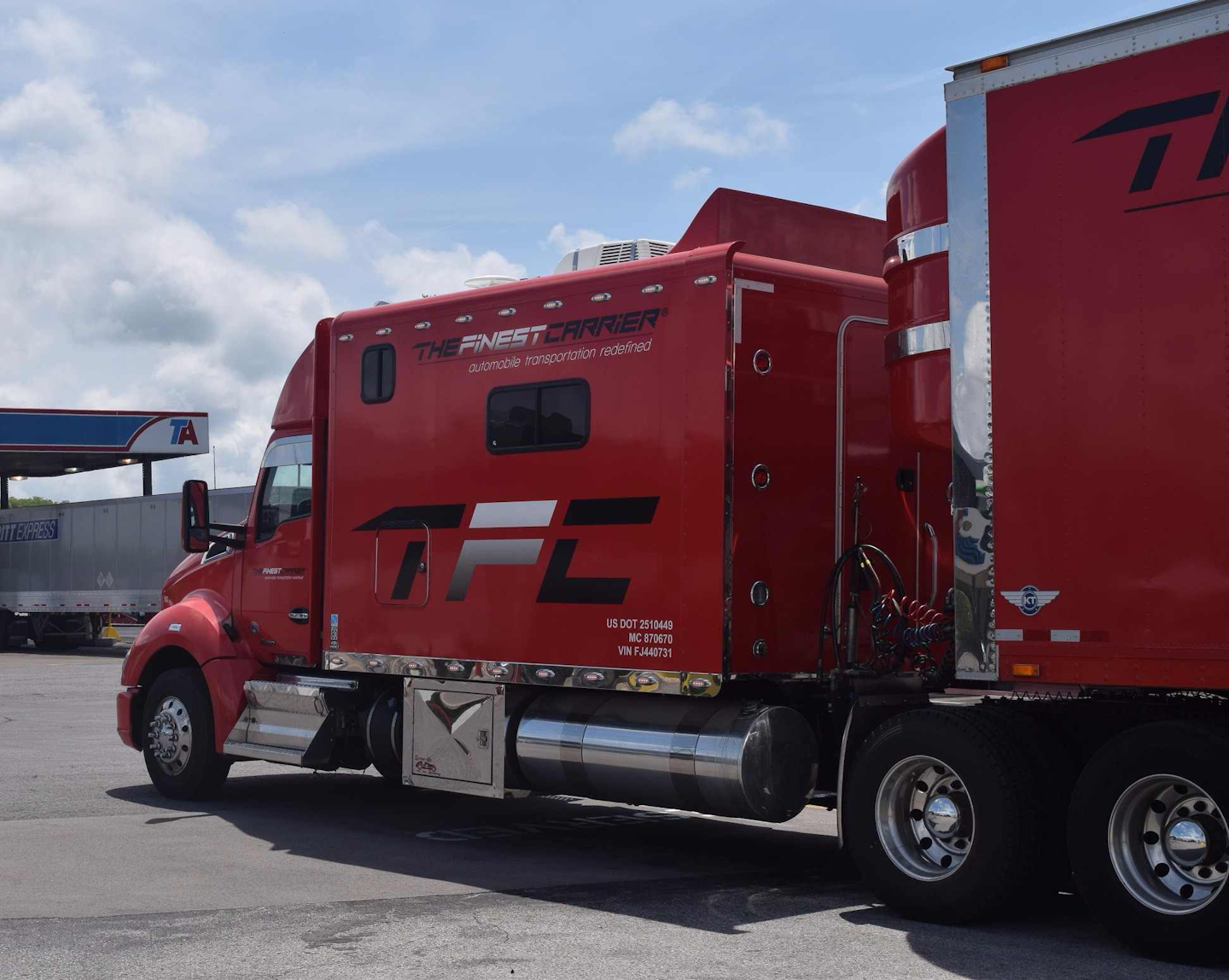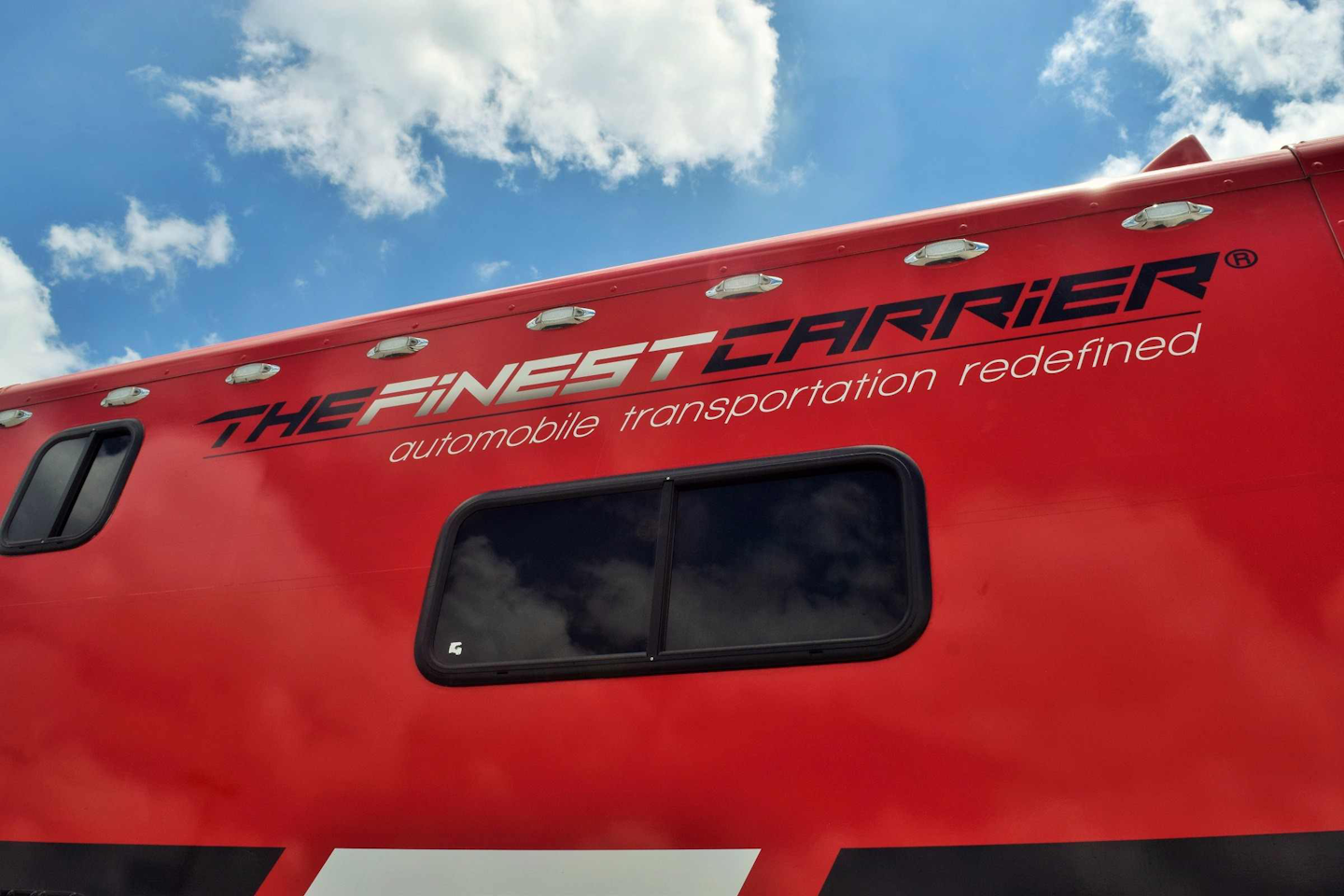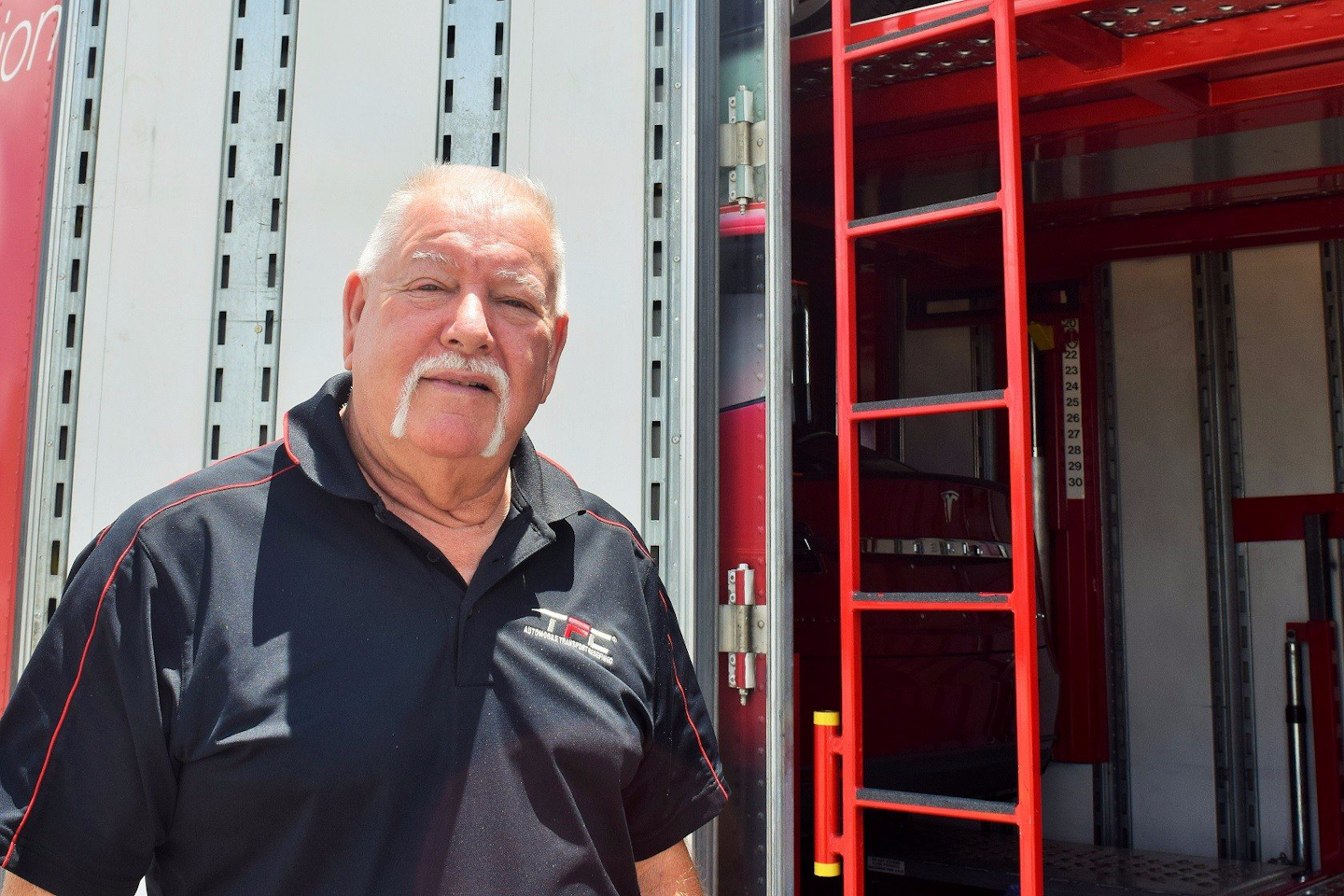 While Jackson was walking me around the unit, an open car hauler fully loaded with nine vehicles backed into the spot next to him. Jackson can get, at most, five cars in his trailer, given his combination rig itself weighs around 55,000 lbs. itself. (Five Tesla Model S sedans put him right up against the 80,000-lb. weight limit, he says. Meanwhile, the Model X SUV itself weighs 5,500 lbs. in total.) All the same, that, he said, pointing to the open carrier, "is easier than this." Part of the reason you'll see in the following photo: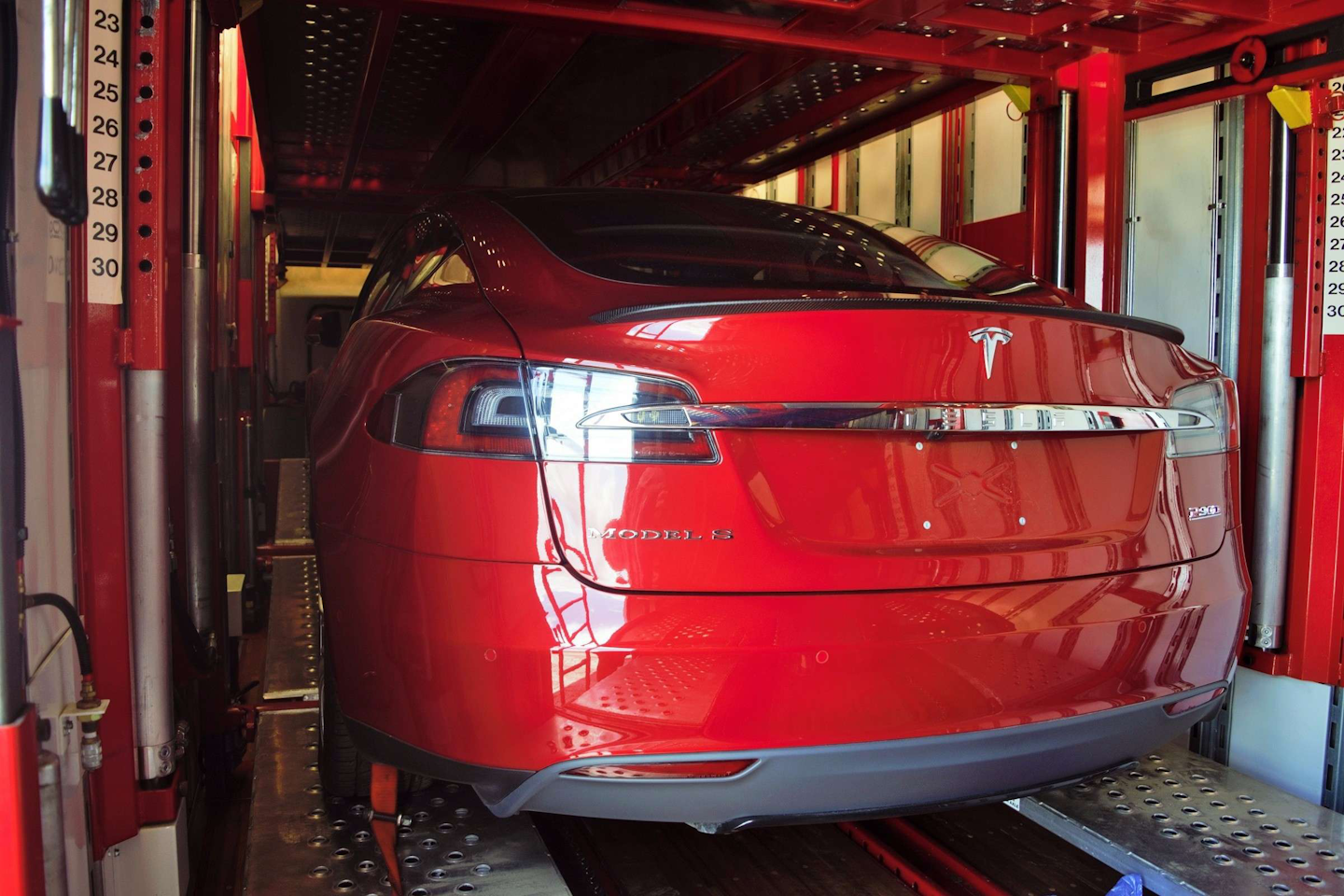 Getting into and out of the cars during the loading process, given tight clearance, is a challenge for anyone, Jackson says, who joked about needing to hire a slim man to load. One memorable load with a Lamborghini with butterfly-type doors presented a huge challenge exiting the vehicle, he says, after loading.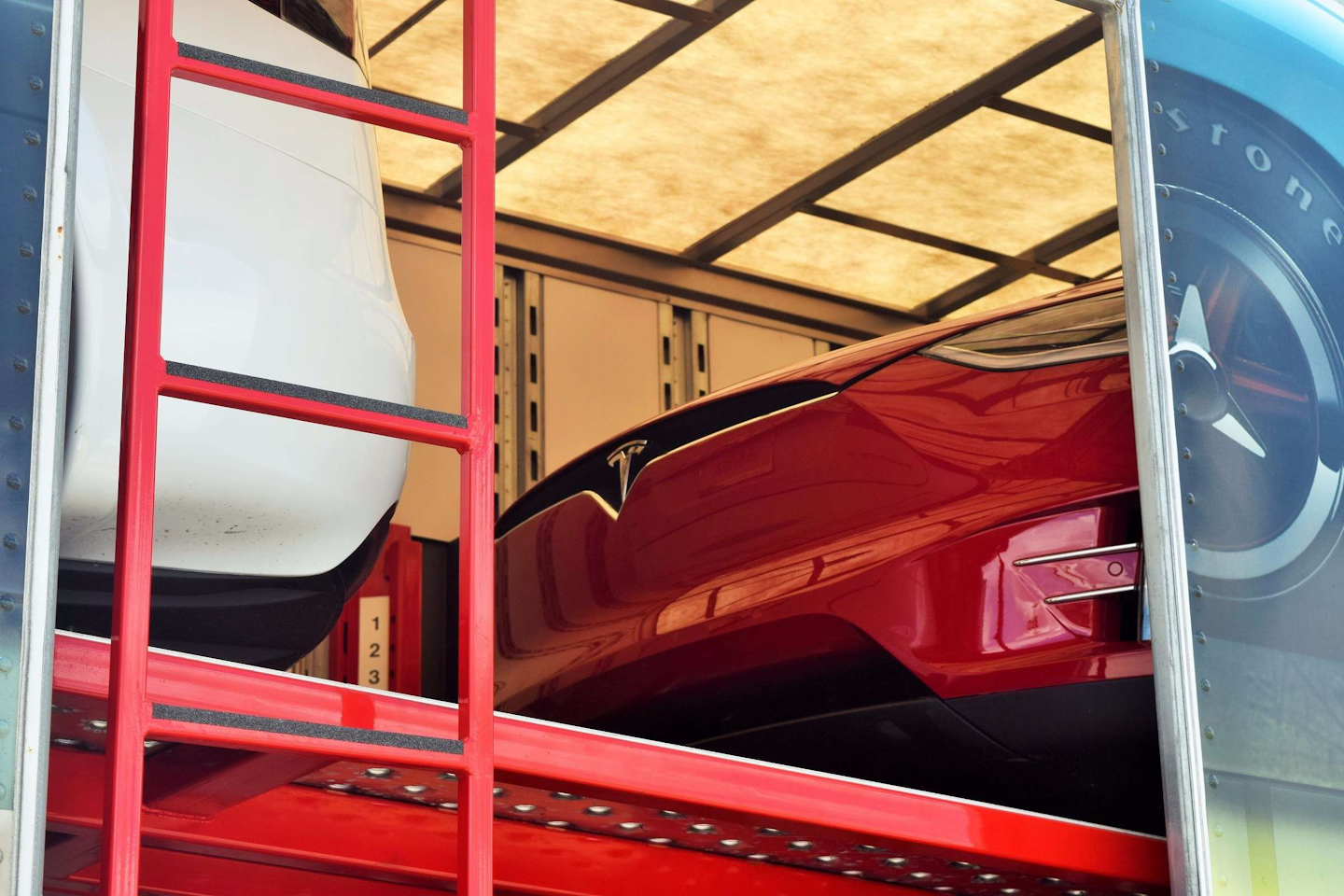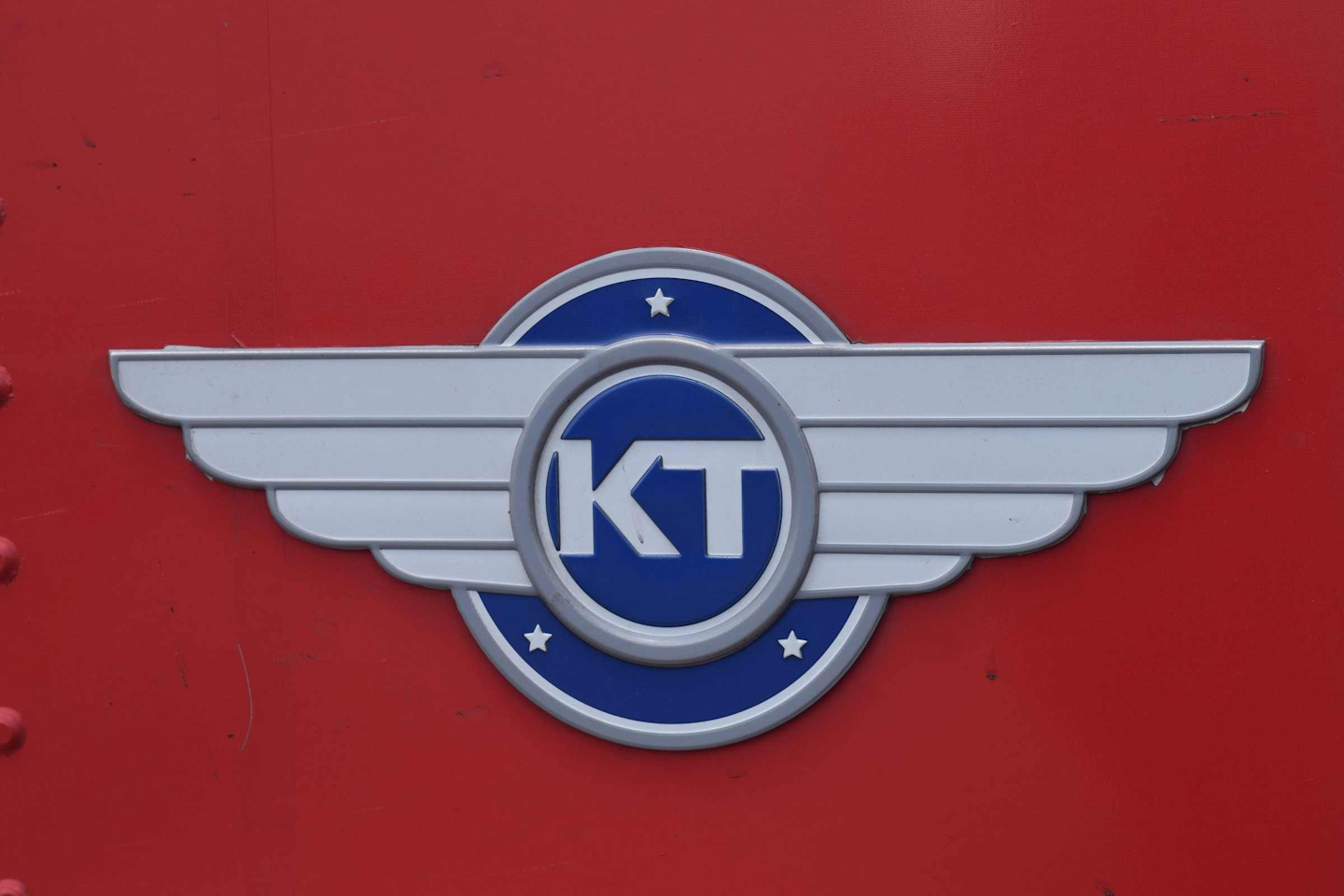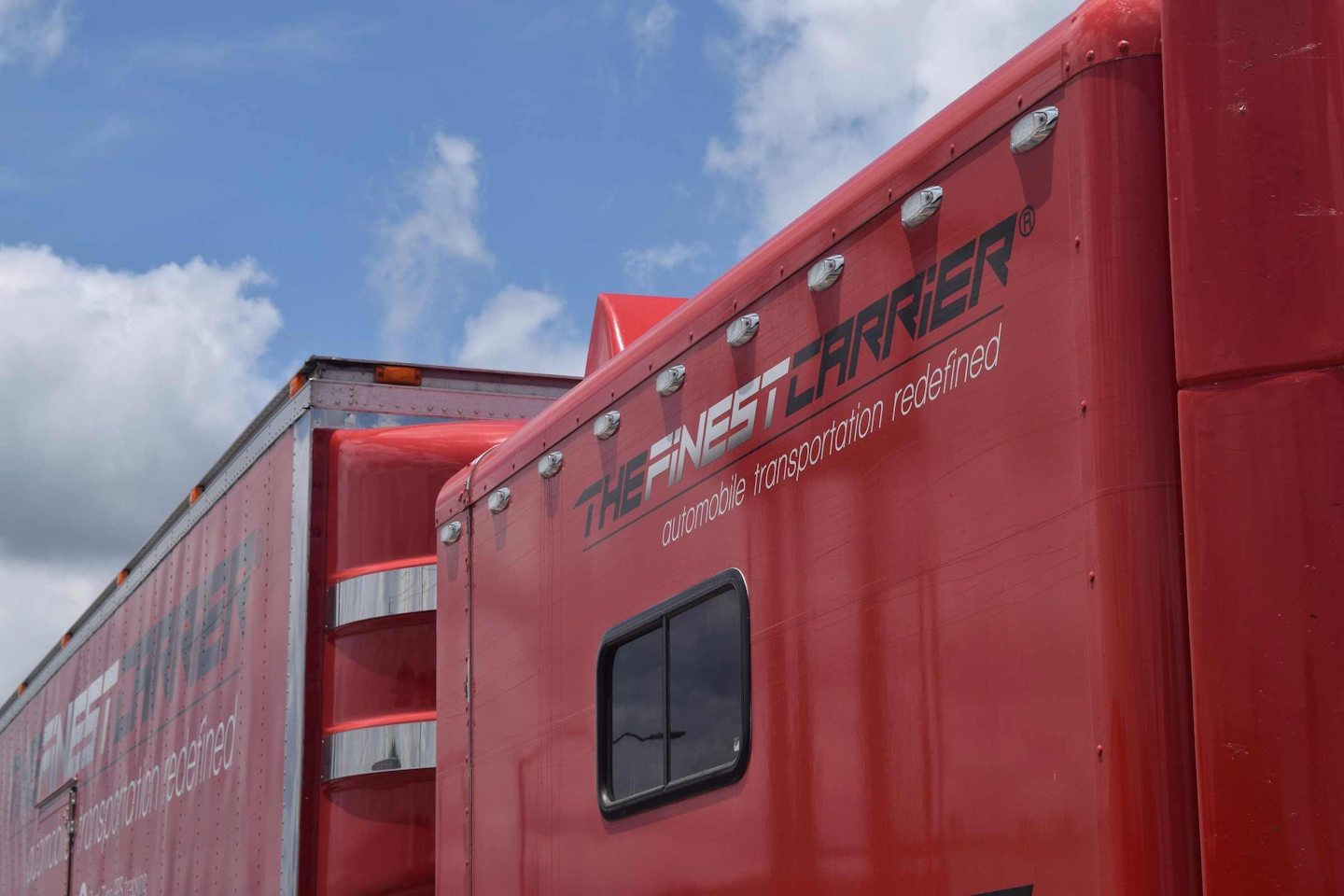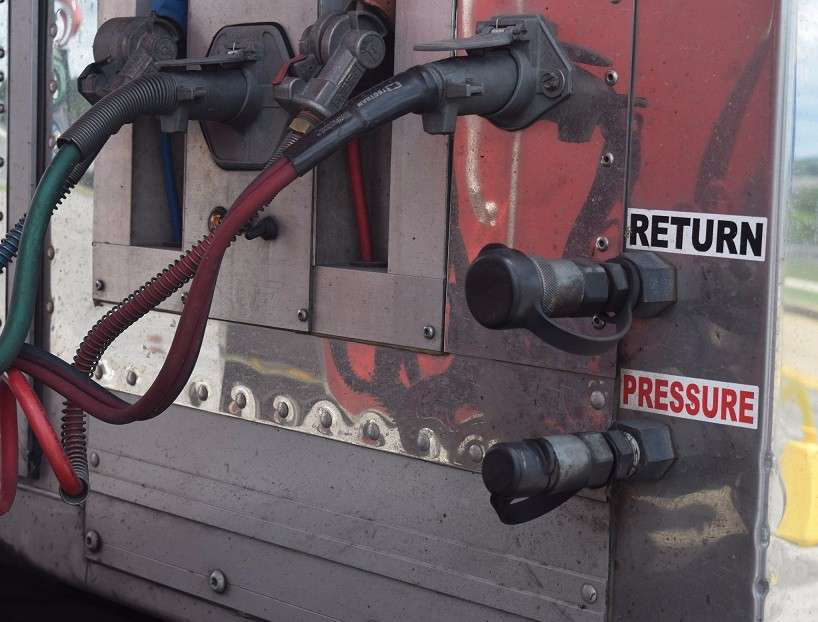 Hydraulics operated via PTO power the rear liftgate and allow for adjustments in the interior configurations during load and unload.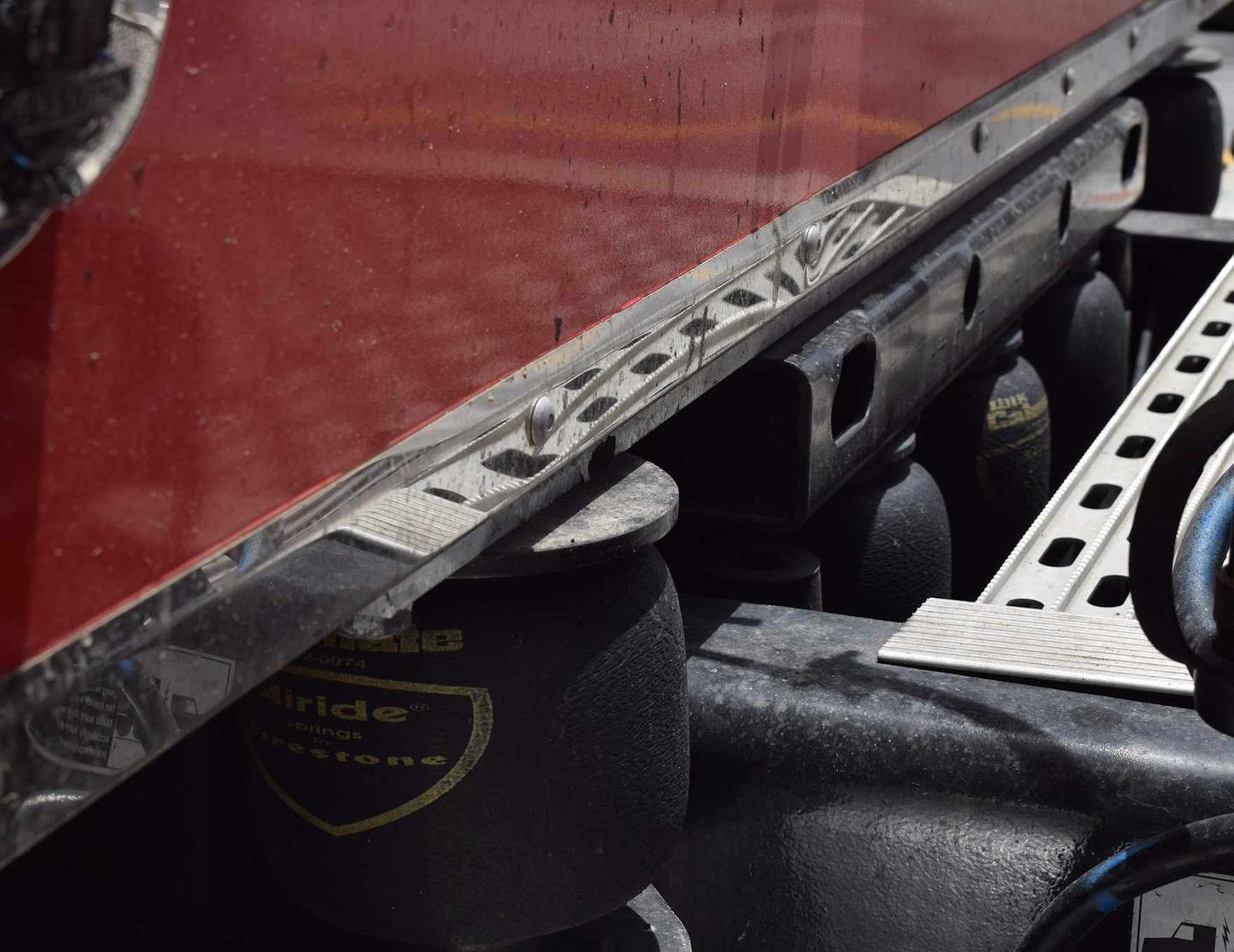 The custom sleeper's air suspension at the rear of the 144-inch ARI unit.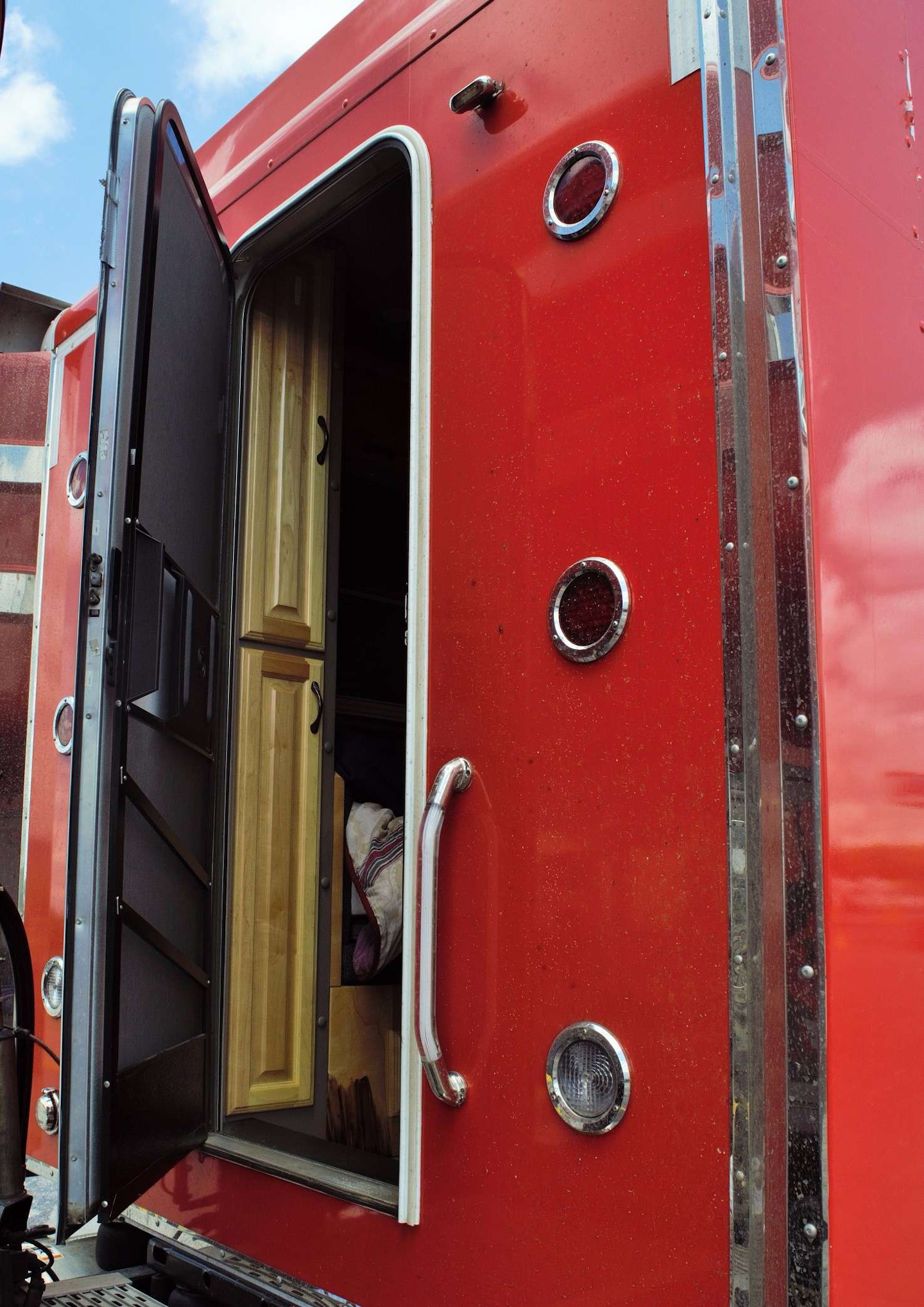 Rear sleeper entry.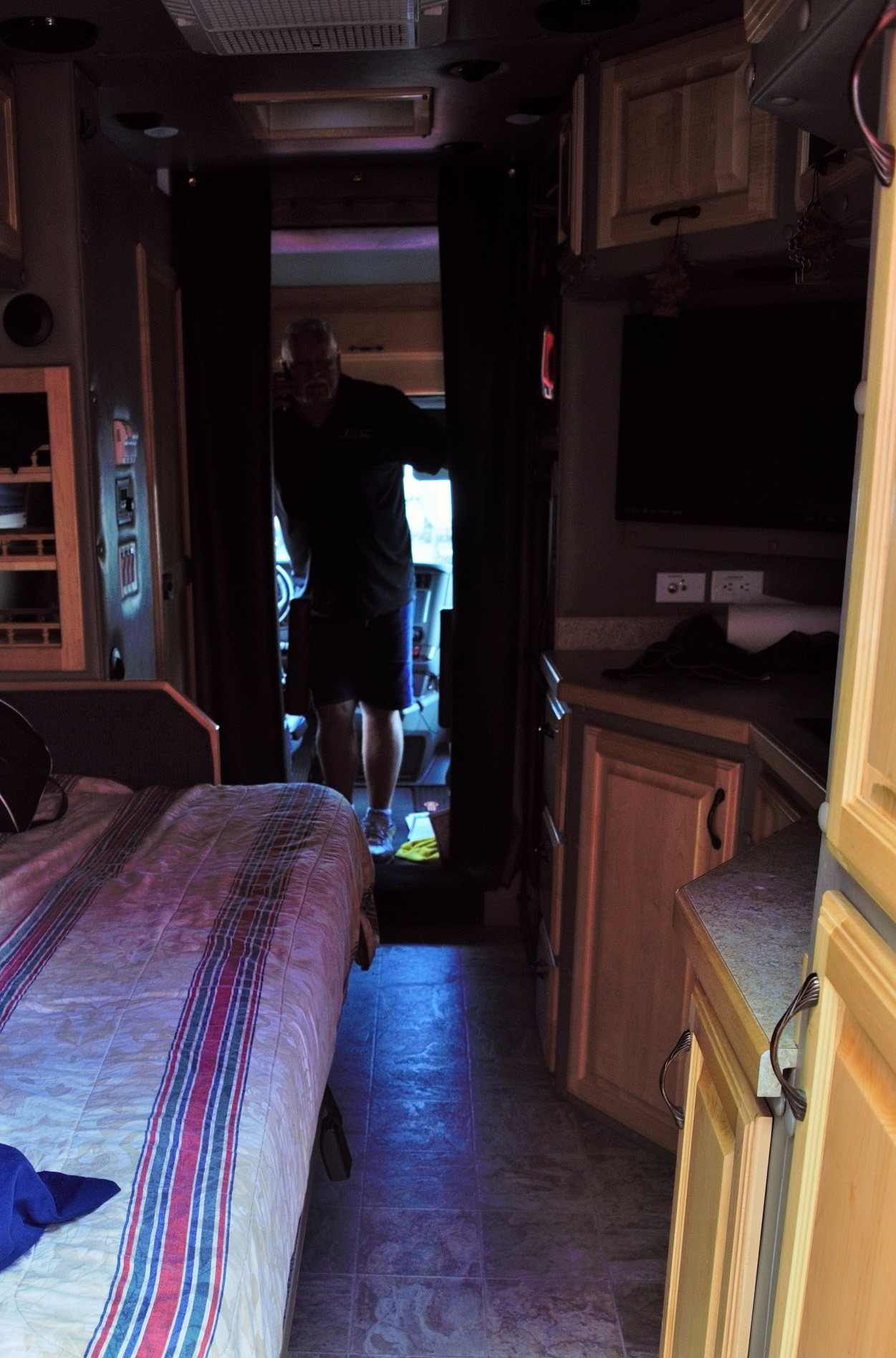 Pictured from just inside the door, the sleeper's interior boasts, at left, a full-size bed and shower/toilet, and at right the kitchenette area -- and plenty of cabinet storage.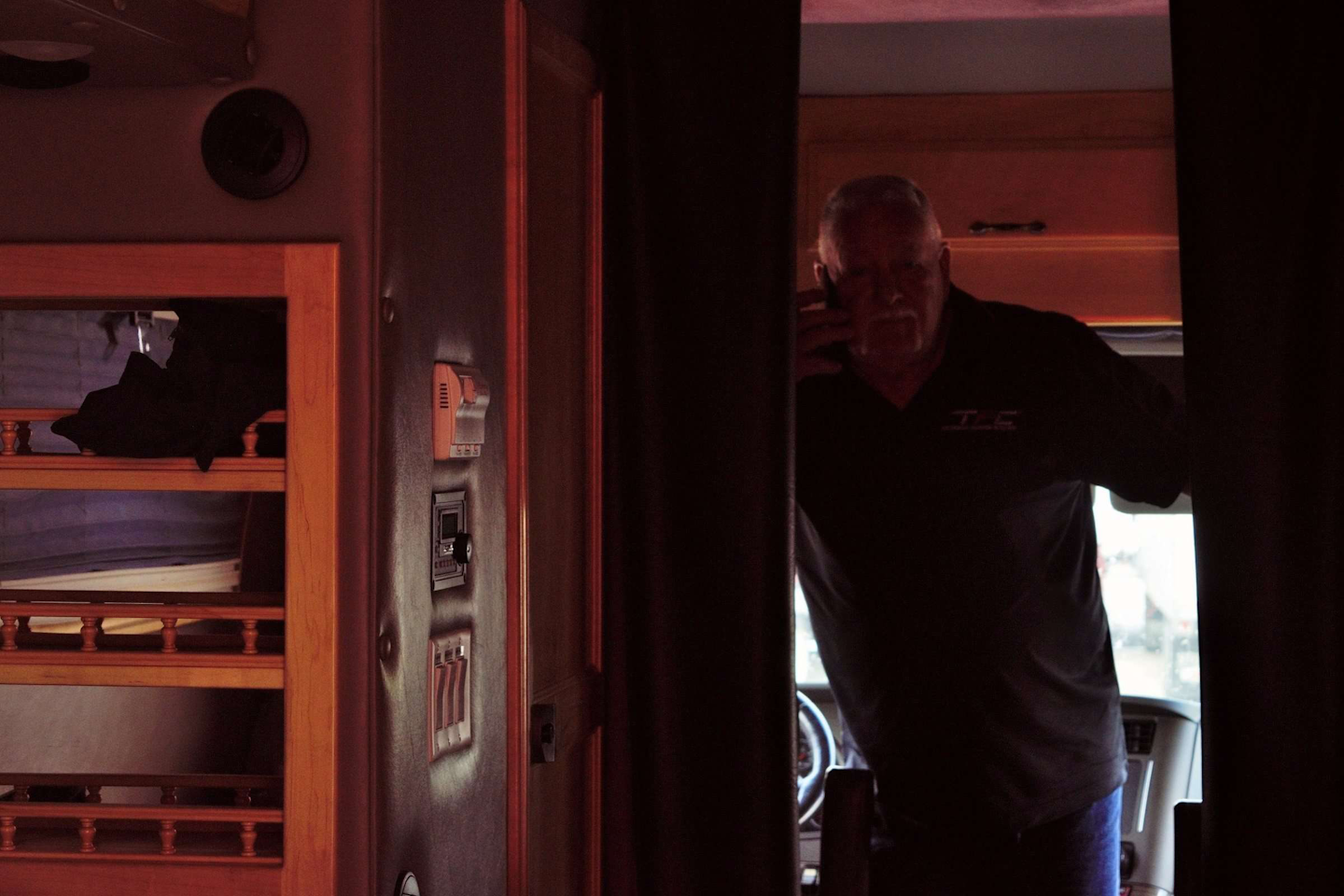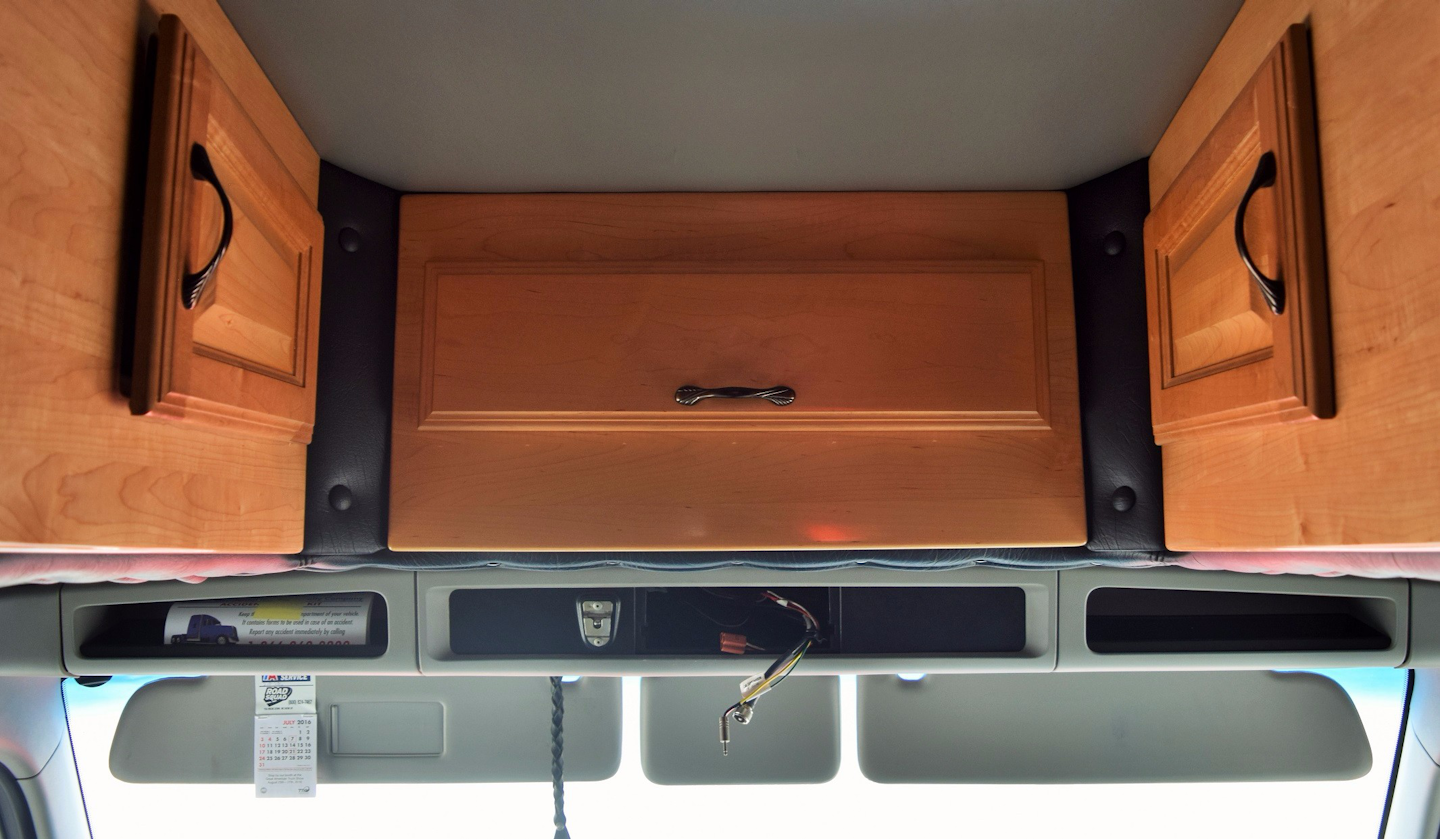 Further storage is positioned above the driver's cab.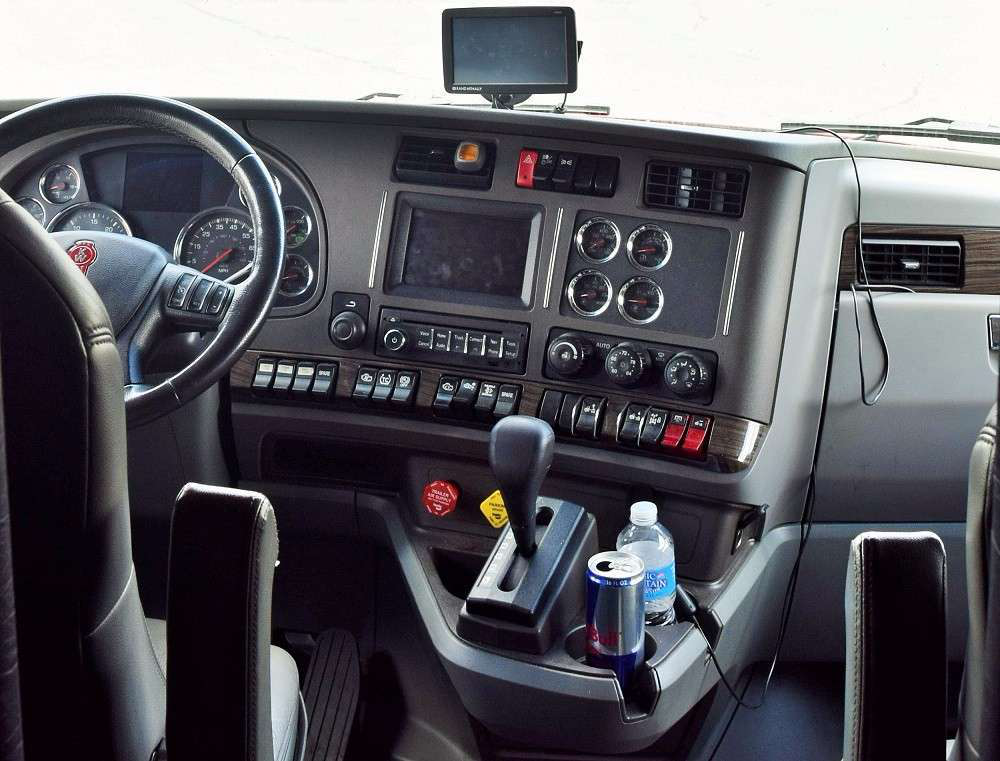 Jackson's customary position, from which he made his way after our meeting to the Washington, D.C. area. Said Louis Stone when learning of his next destination, "I've got some things I want you to give to Obama." Said Jackson: No space for that, already plenty of his own in tow.