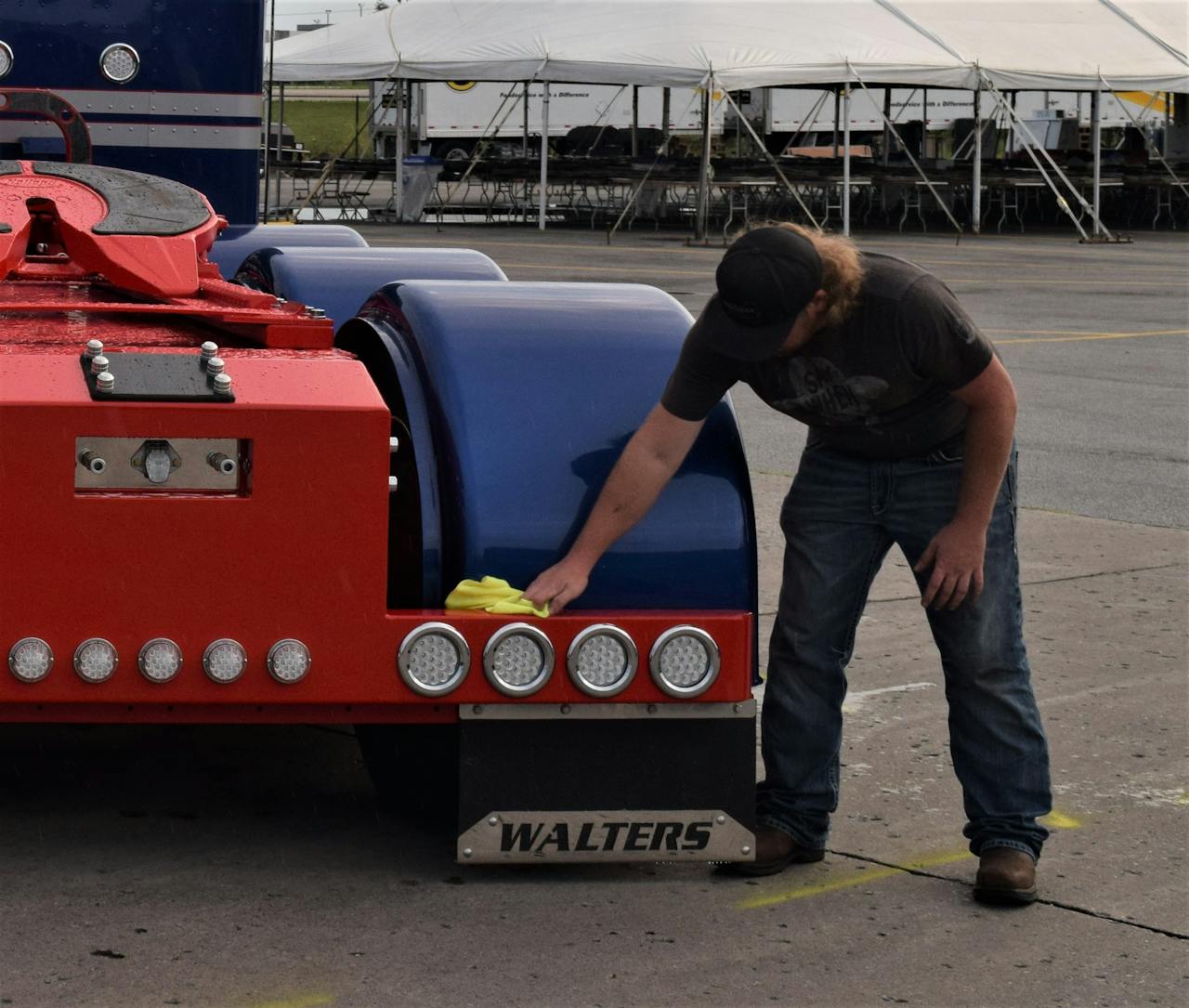 Pipestone, Minnesota-based owner-operator Aaron Walters wipes raindrops from the bumper of his 2019 four-axle Peterbilt 389, showing the next two days at the Walcott Truckers Jamboree at the Iowa 80 Truck Stop.

It's a sort of maxim I've held in my mind for years doing the work of journalism as it relates to events. Show up early and get the lay of the land, and you might well find something you don't expect to. Yesterday, as owner-ops and drivers set up and shined up on the grounds of the Iowa 80 Truck Stop in Walcott, Iowa, for the Super Truck Beauty Contest, the opposite applies, too.
I hung around long enough to be surprised. I wasn't the only one. 
Rain had been spitting on owner-operator Aaron Walters' efforts to keep it and other elements off of his 2019 Peterbilt 389, pictured above, for the time I spent out on the competition lot during set-up yesterday. With a minor shower dissipating near sundown, he was so focused on the power unit, in fact, that he didn't see the big-sky rainbow appear to the east of the lot until I showed the picture of it I got above his truck.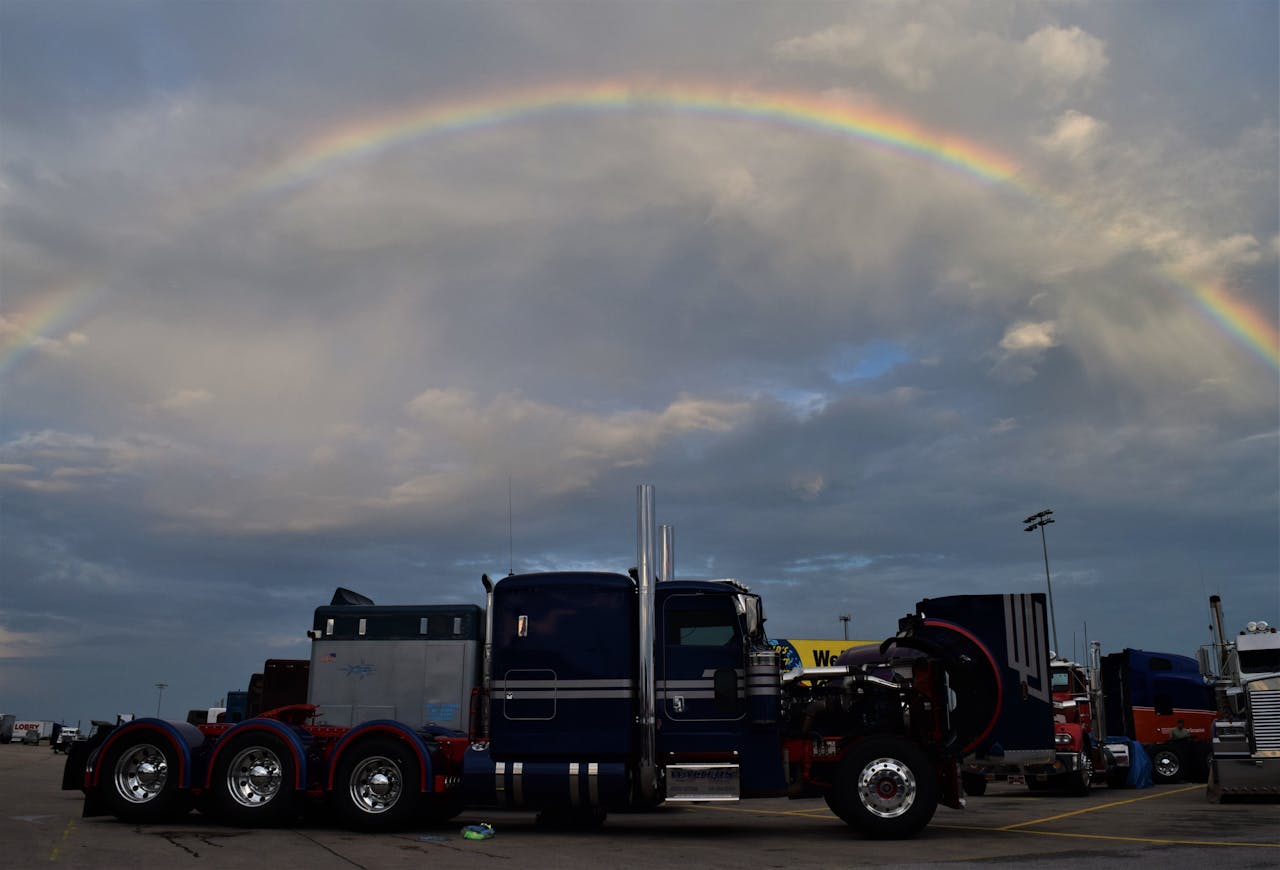 On day one of a truck show, it's hard to take an owner-operator's attention away from preparation of the truck, but this had scores pulling out their phones to capture the moment. Aaron Walters' 389, pictured here at the end of a big row of Super Truck contestants at Walcott, is among an approximate 100 or so registered to compete as of this morning, according to show organizers. That's in addition to a huge antique show component featuring all manner of classic iron and much more besides.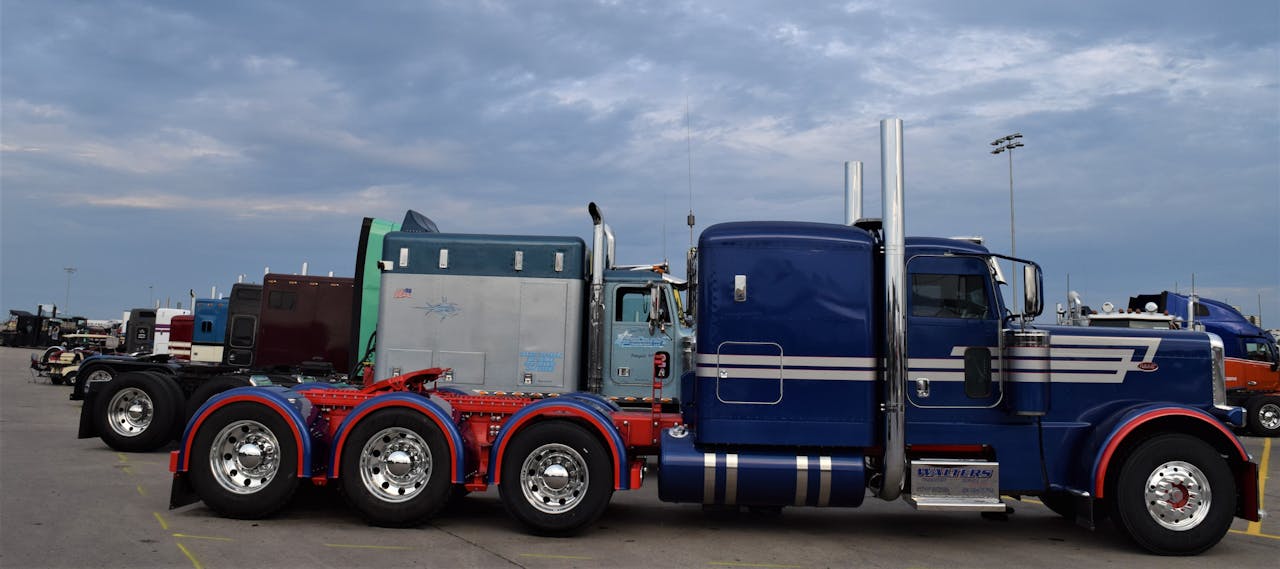 Small fleet Walters Transport Service was founded by Aaron Walters' father, and the business hauls freight on lowboy trailers. That includes a sizable amount of wind-energy-related freight, often cranes used in assembly at windmill sites.

The Walcott show is notable not only for its Super Truck contest, of course. Fleets take the opportunity to show off their own equipment and opportunities therein for drivers, and owner-operators looking to lease on. 
Setting up yesterday, I ran into Kim Burrows of Des Moines, Iowa, who today spends most of her time with a dog-grooming business. But she's not so far removed from years doing polish work for trucking companies and owner-operators in Barstow, California, mostly at the TravelCenters of America location there, that she's forgotten how it's done.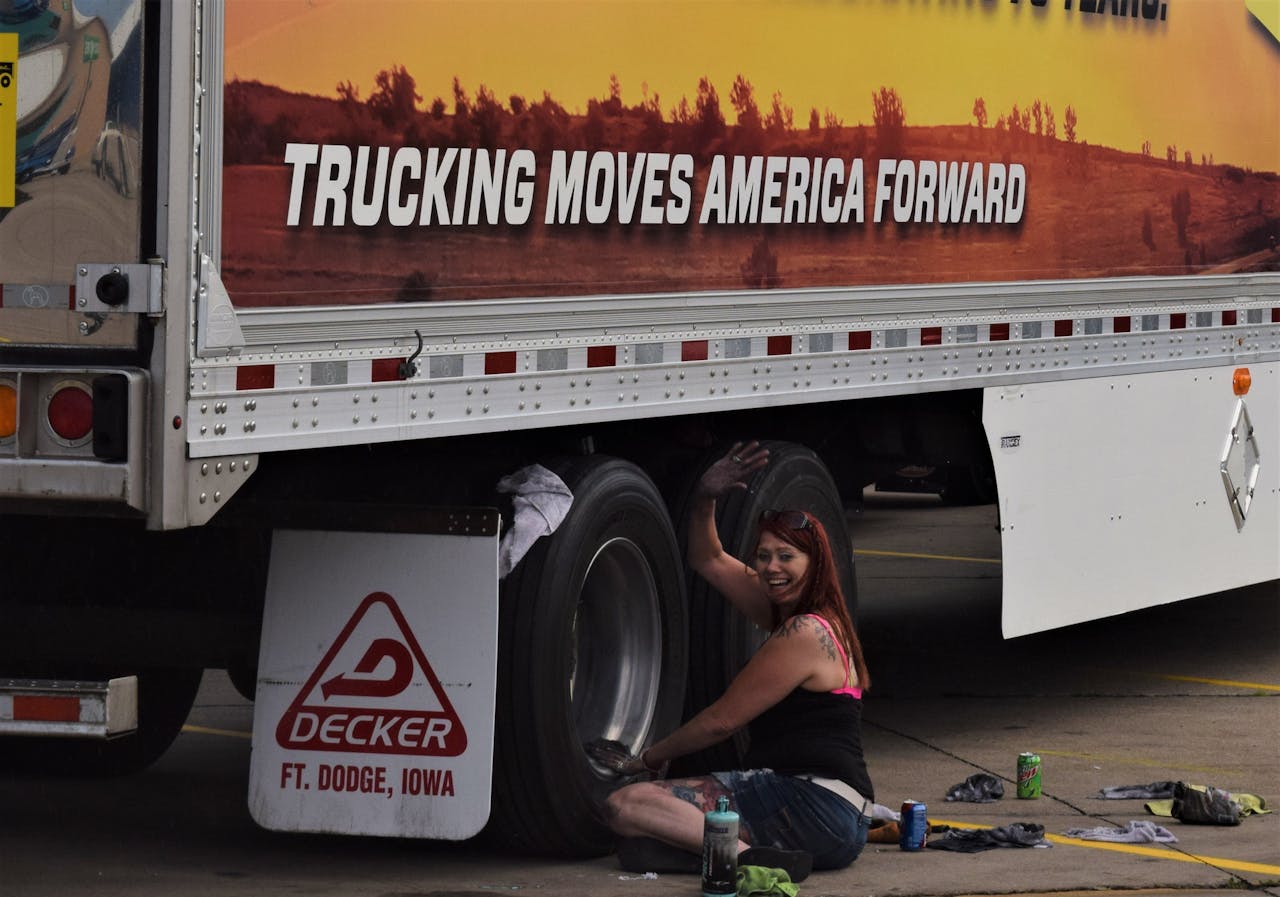 Burrows was called up by an owner-operator friend who's leased to Iowa-based Decker Truck Line to help get truck and trailer in order for this display between the bobtails and combos in the Super Truck contest. "Trailer wheels are the worst," she said, when it comes to polish work, catching well more of the grime of the road and receiving generally less attention than those on the tractor.

Near the front of the lot I found a second-career professional in Mark Stratton, climbing down from the 2021 Volvo VNL860 he drives for Stan Koch & Sons, hooked to a unique load on an equally-unique trailer.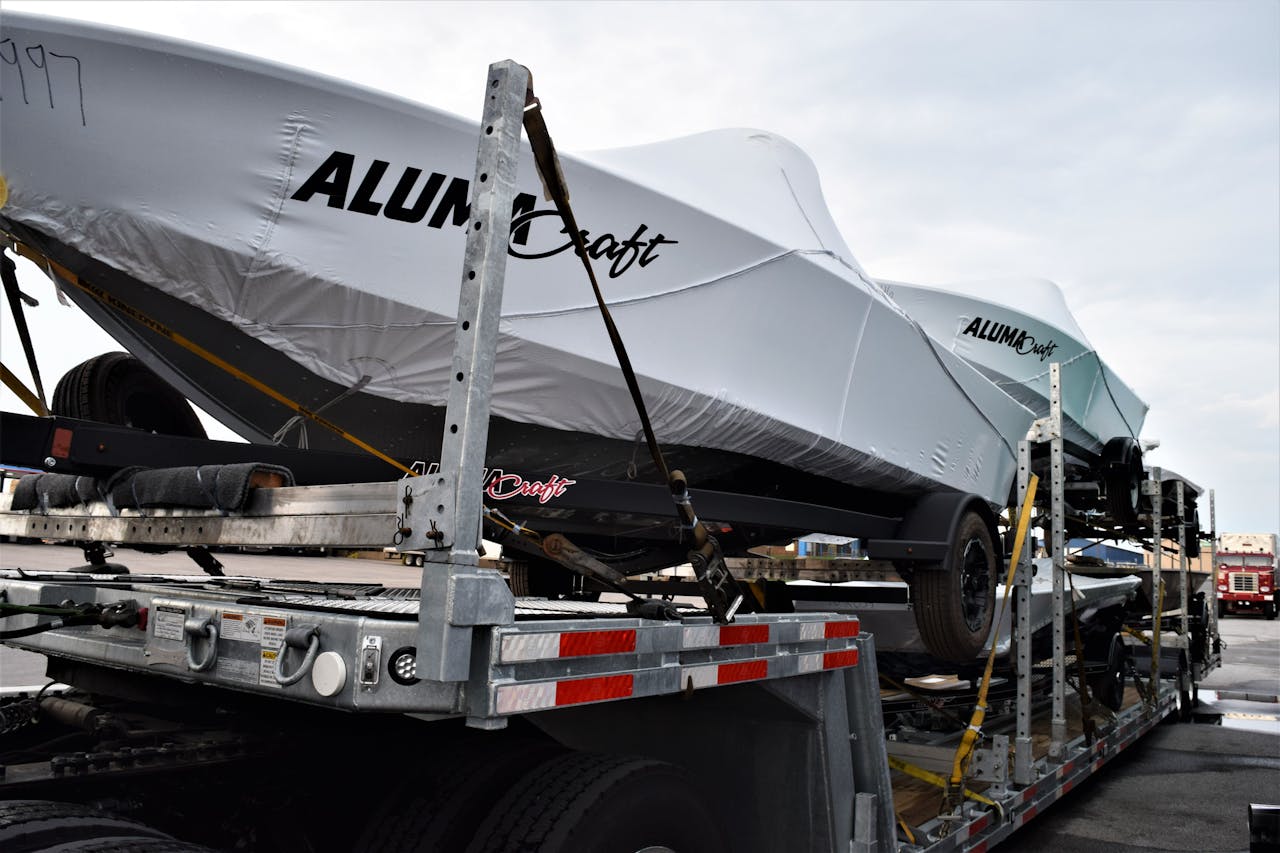 The open-deck trailer is one of many built to the company's specs by Shipshe Trailers out of Shipshewana, Indiana, and the load's a bit of a securement puzzle, no doubt. In large part, though, Stratton picks "these trailers up pre-loaded" and strap-happy at Alumacraft sites, going to places across the U.S. and Canada.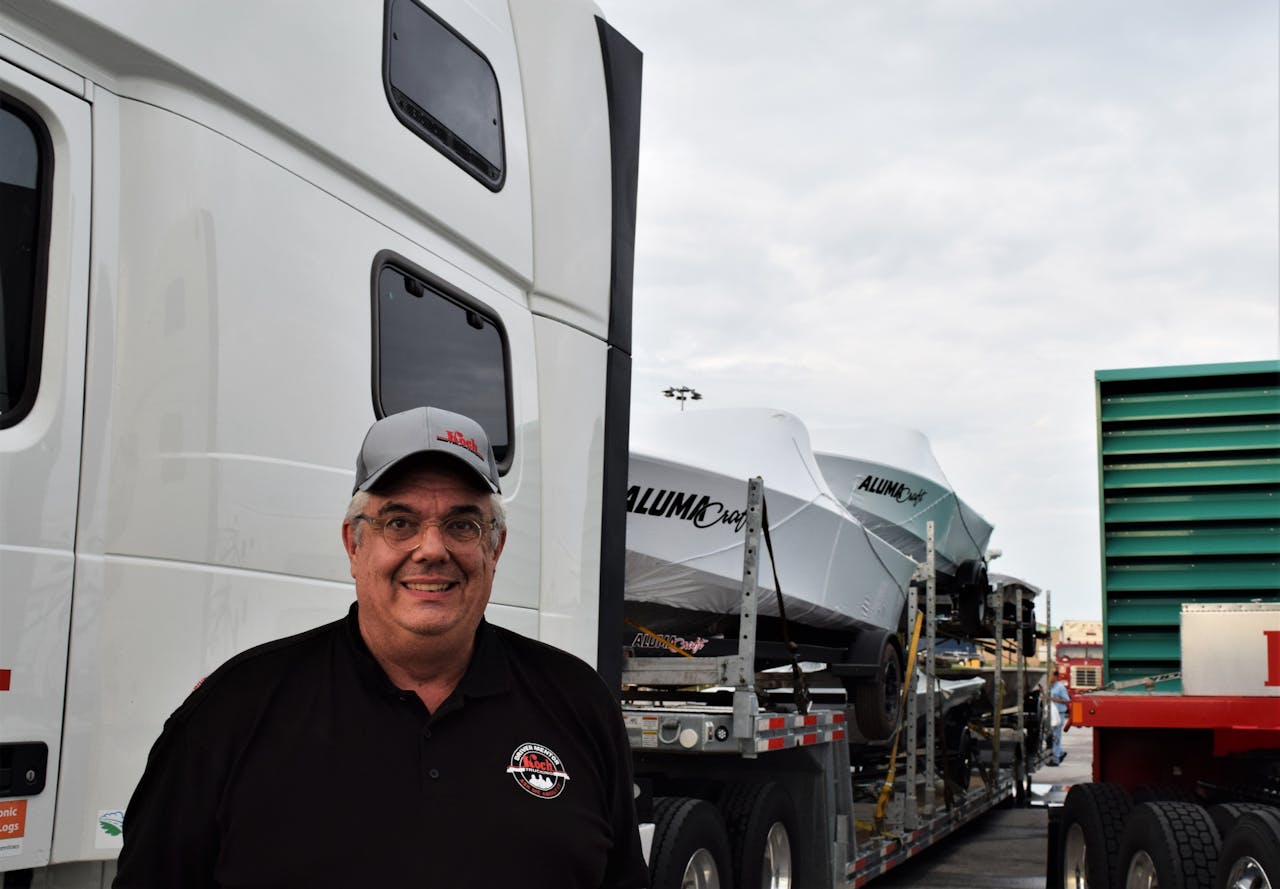 Stratton came to trucking more than five years ago now after a long career in clerical positions at the University of Missouri in Columbia. He's mostly dedicated in the marine division at Koch & Sons, hauling loaded out and empty back, though the company has made strides in keeping the trailer loaded on the return in certain areas.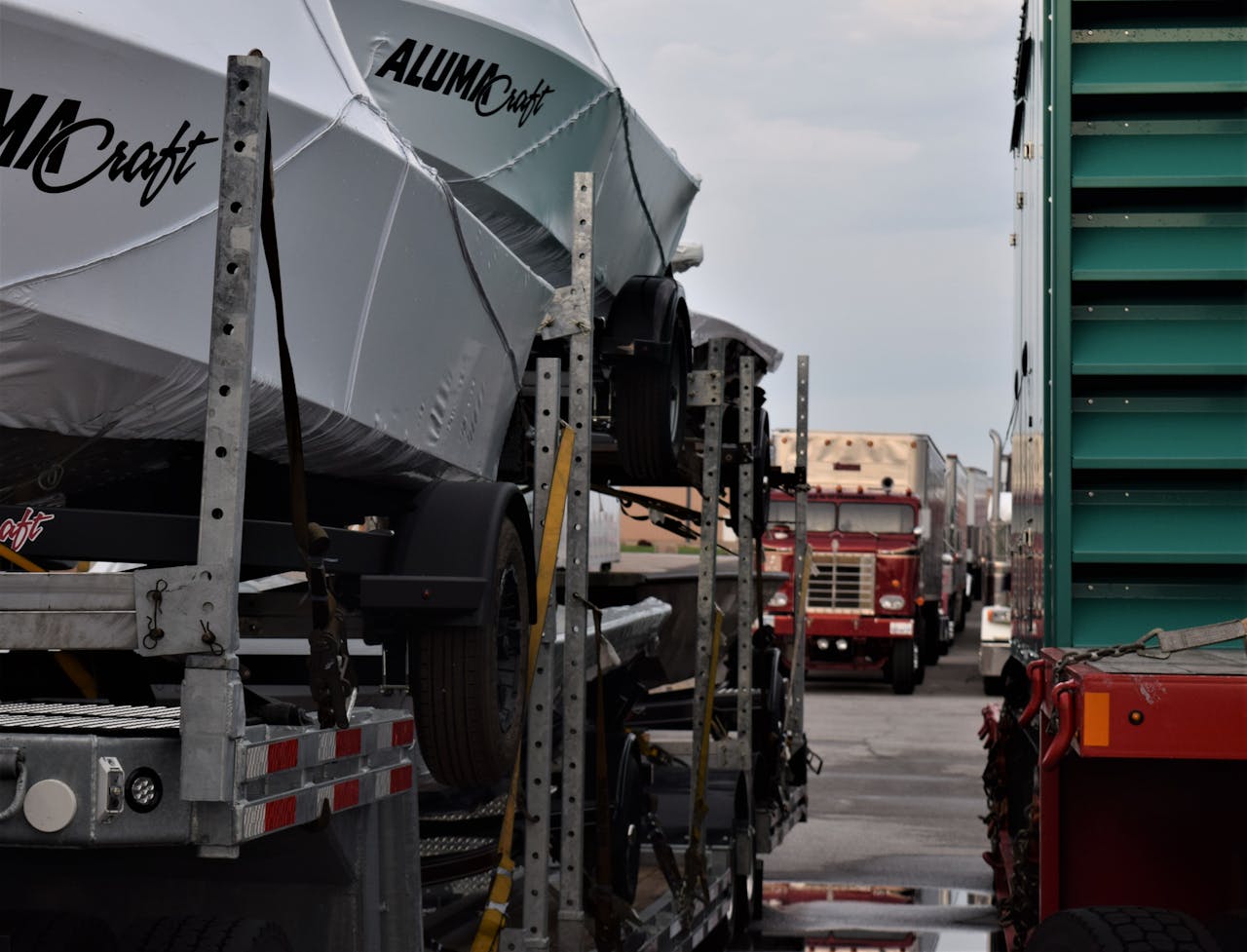 Stratton was parked next to another Koch truck loaded heavy with freight from its oversize division. And about this his first time participating in any kind of truck show, he said, "How about this for a view in your tractor's mirror?"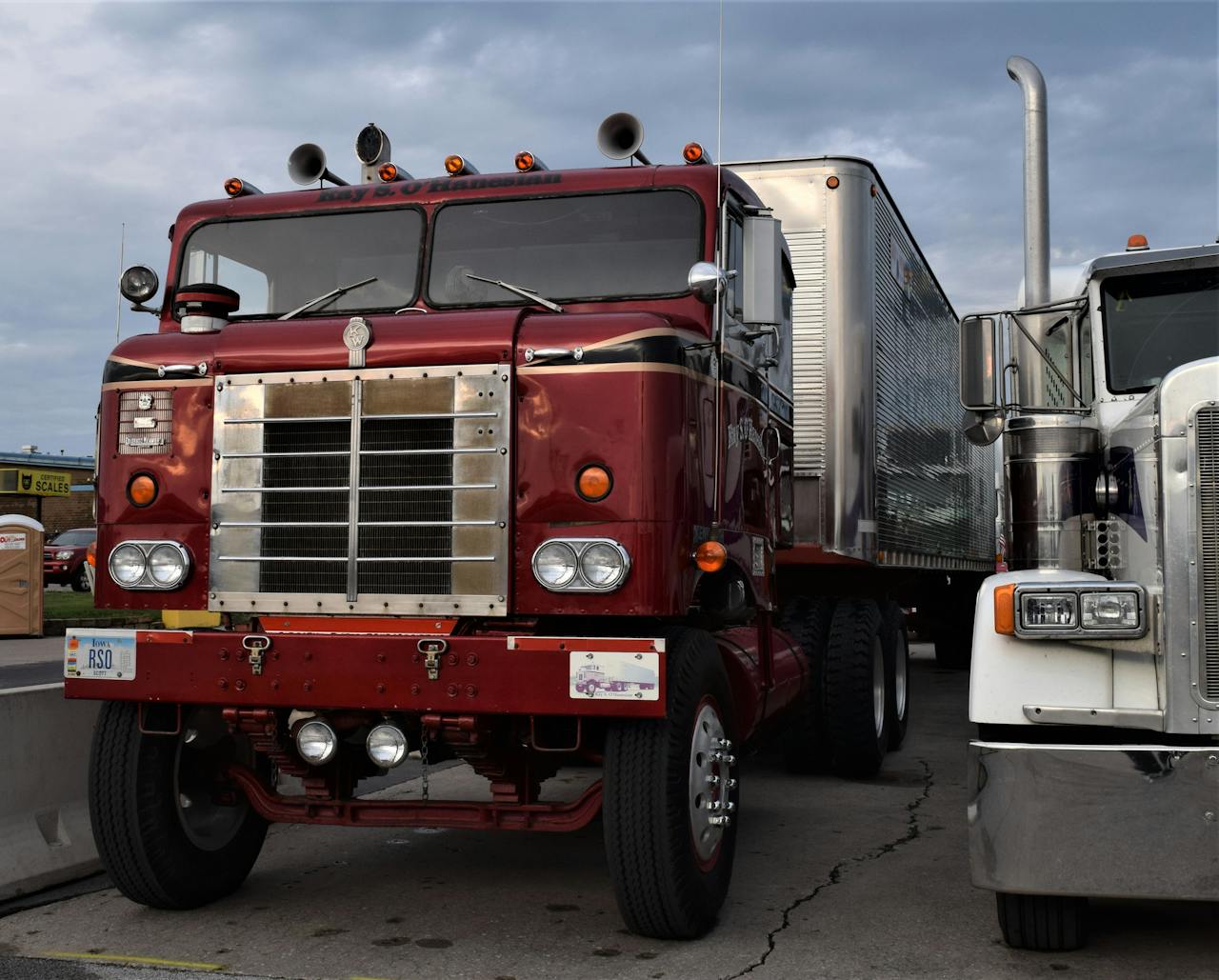 How's this for eye candy? It's one of many classics in the antique portion of the big show here at Iowa 80.

Kenny Benham, leased to Mercer for a couple decades now, was among attendees. Stars aligned for him this year, turning bad luck into good after he loaded Tuesday and dropped in Iowa Wednesday. When his agent had nothing of note headed back immediately he made the decision to stay awhile with his own 2005 Peterbilt 379 parking in the general truck parking lot.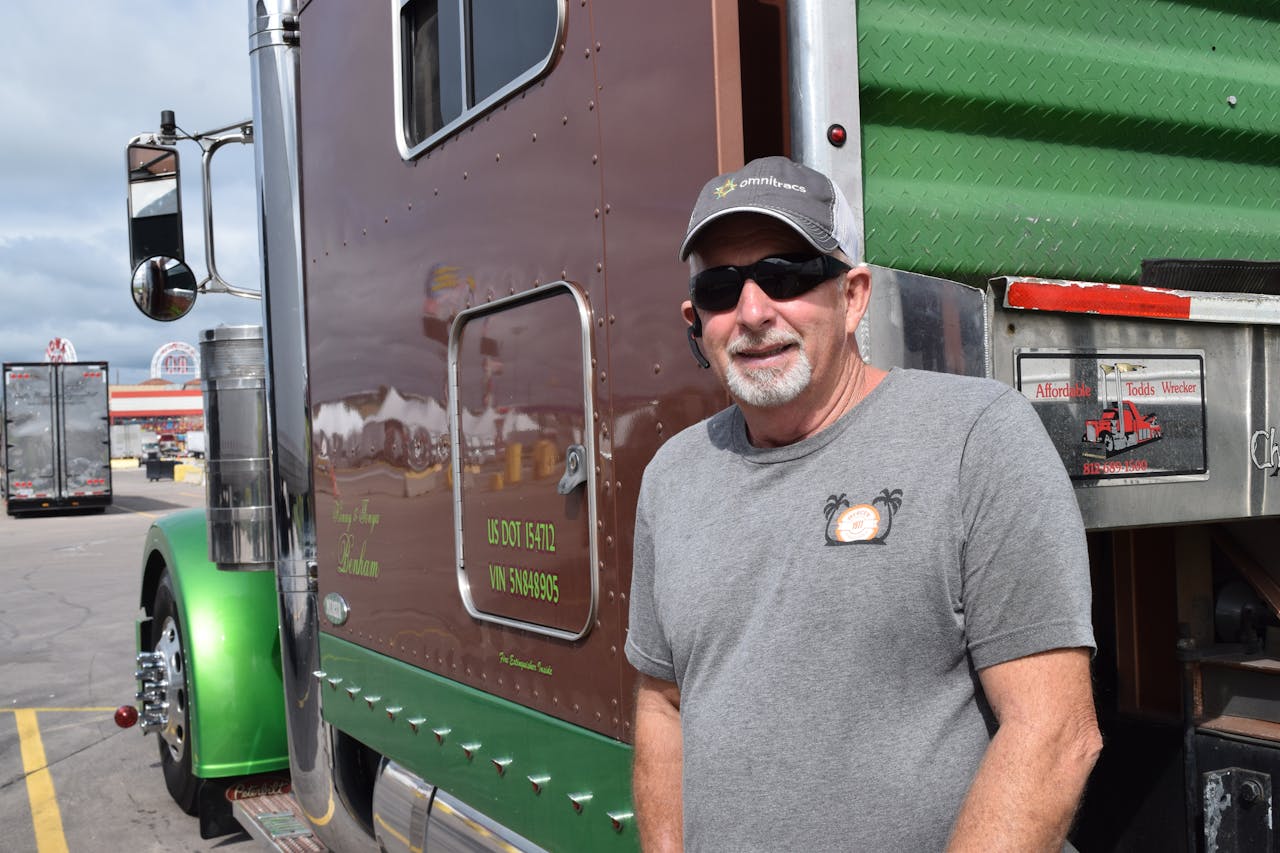 "I see a lot of trucks I wish I had." --Kenny Benham's response to my initial query when we met on the show lot. He's nonetheless proud of design and install work put into his own 2005 379, whose fenders and cab extender panels you see here are by Bad Ass Customs out of Seymour, Indiana, and painted "Synergy Green." The color exudes an energy all its own, Benham said, "what these owner-operators want." That includes him, of course -- he said he found the color associated with original colors available for the 1968 Chevy Camaro.
If you get similarly lucky with your loads, look for the guy with the camera and the gray cap. Hope to see you there.