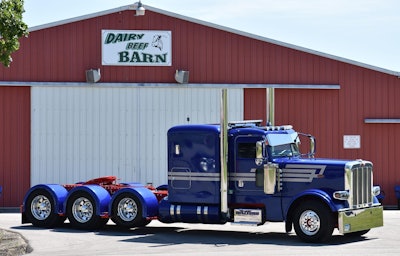 The annual Walcott Truckers Jamboree at the Iowa 80 Truck Stop in Walcott, Iowa, returns to an in-person event this year when it kicks off next week, July 8-10.
The show will feature a bevy of entertainment and events for visitors, including the Super Trucks Beauty Contest, an antique truck display, an Iowa pork chop cookout, live country music, Trucker Olympics, fireworks and more. The show is free to attend.
Country music group Lonestar headlines a list of artists that will perform at the event. The full list of acts includes:
Dani Lynn Howe & Band – Thursday, July 8, 5 p.m.
Casey Muessigmann (former competitor on NBC's The Voice) – Thursday, July 8, 7 p.m.
North of 40 – Friday, July 9, 5 p.m.
Lonestar – Friday, July 9, 7 p.m.
Mo's Garage – Saturday, July 10, 1 p.m.
The Iowa 80 Trucking Museum will also be celebrating the 100th birthday of a 1921 International Harvester.
[Related: Check out these impressive rigs competing in the 2021 Pride & Polish]