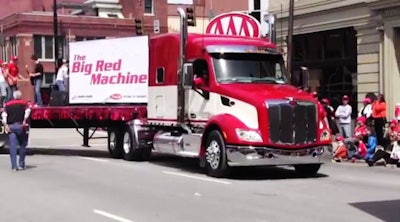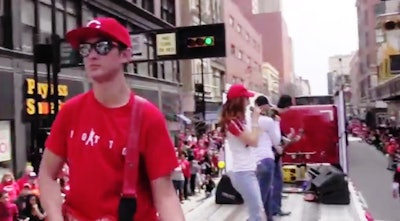 Regular readers will recall my brief on the Peterbilt 75th-anniversary edition that would be toting the Jetset Getset country-pop group performing on a flatbed in the Cincinnati Reds' Opening Day parade. The effort was a collaboration spearheaded by the band and Peterbilt of Cincinnati.
And as you can see in the pictures, it happened, and the band has now put together a vid combining footage from the day with the song, which, following a couple quick views through, is now lodged firmly the daily sound-track section of my brain (be forewarned: it's catchy as hell).
Enjoy the video below.
[youtube ymYesy3e5HY nolink]