Owner-operator Howard Salmon wasn't just taking refuge from the dramatic run-up in fuel prices with his slightly longer-than-is-typical, four-month bit of winter downtime January-April this year. As you can see in the video above, Salmon remade his 1999 Kenworth W900's interior with repurposed wood whose previous life had been as dunnage cast off from a load delivered to a friend.
Salmon lined both doors with it, built a shelf/surround for the logbook and papers just ahead of the Eaton shifter, framed the driver's seat, and removed his passenger seat in favor of a tall wooden cabinet just behind the passenger-side window, among much other trim around new carpeting, accelerator and brake pedals and more.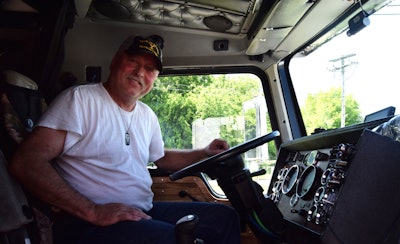 Salmon's work wrapped in April this year, as he continued to wait for bright elbows on back-order -- intended to connect new seven-inch stacks the owner's planning to install. He pulled his first load of 2022 coming east from his West Coast home base the first full week of May. He's still waiting on those elbows, grass-burning, as it were, for now.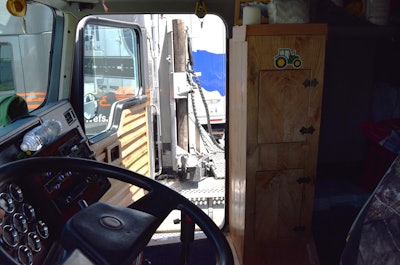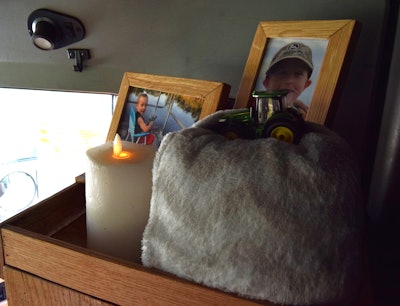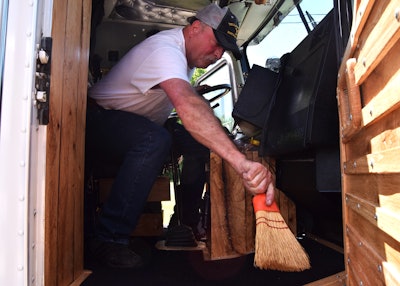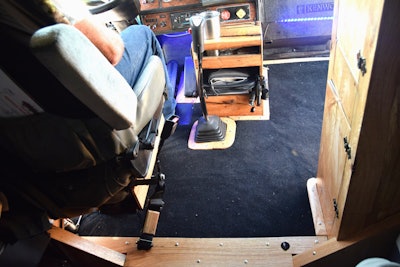 Regular Overdrive readers may recall Salmon's winter project over the 2017-18 season: a fresh coat of paint on the rig, among other modifications. This year's interior redo, which included replacing original carpeting throughout both cab and sleeper, an inverter upgrade, and more, followed a full out-of-frame rebuild of Salmon's Cat 3406E model motor late last fall, too, as Salmon describes in the video.
Like most all of you, since coming back on the haul pulling reefer freight working with his longtime, reliable broker, he's got that sticker-shock feeling multiple times watching the numbers tick up at the fuel island. Fortunately, he said, he was able to sock away so much last year, and his broker (with the C.H. Robinson company) well understands what costs are like right now, he's plenty profitable now and with an ample cushion of reserves.
Now, if only he could get those elbows for the stacks to come in already.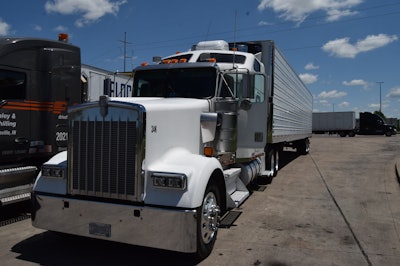 Here's a safe, profitable haul to you.