Previously in this series: ELDs and highway safety: Crashes, injuries and fatalities rise post-mandate
Many commenters responding to the Federal Motor Carrier Safety Administration's recent requests related to electronic logging devices and the hours of service -- one exploring possible changes to the ELD mandate , and the other asking about carriers' use of the now-expired COVID-19 emergency hours-of-service declaration -- emphasized problems with current regulations, including the ELD mandate.
Overdrive readers largely believe the degradation of highway safety illustrated in Part 1 of the story is due, at least in part, to ELDs, as shown in the following results from recent polling.
Among respondents who indicated the ELD mandate has had a negative impact on highway safety, some pointed to increased pressures faced by operators under the mandate.
Owner-operator John Highley was part of a group of operators who early on felt they saw the writing on the wall well before ELDs were mandated. The group tried to pull drivers together to prevent FMCSA from moving forward.
"We tried to get drivers on board, and completely failed with it," he said. "Nobody thought that it would ever happen. By the time people started getting on board to fight the ELD mandate, it was already a done deal" -- Congressionally mandated in 2012, finalized with rulemaking in 2015, and nearing implementation in 2017.
[Related: Truckers converge on Washington, D.C. for ELD mandate-related protests]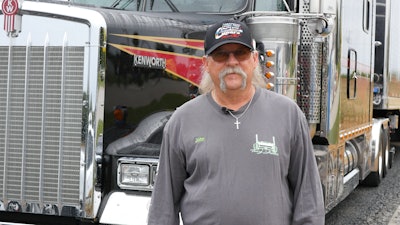 Highley said the group attempted influence on FMCSA's Motor Carrier Safety Advisory Committee, "and we basically predicted everything that we're seeing right now" with rising crash numbers. "But they didn't want to listen. They were more worried about statistics than anything else. A lot of times, statistics will outweigh real life."
With regulators and industry stakeholders reading stats that seemed to indicate a safety-positive outcome with ELD use, Highley said the result is something of the opposite -- "we've seen the accidents go up."
As was noted in the previous part of this series, Highley underscored the negative stopwatch-like impacts of ELDs adding pressure to the safety-sensitive work of truck drivers. "Any time that you're doing a job, and you're being timed to do that job, to a certain level, you're going to start rushing that job," he said. "And I don't know anybody that doesn't do a job, get in a hurry, and mess the job up."
He added that rigid hours-of-service regulations combined with strict compliance under ELDs has jettisoned some of the flexibility that operators felt they had using paper logs.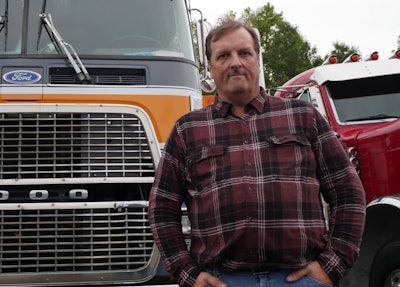 "Back in the old days, if we want to say that, if you're going into a city in the middle of rush hour, it was very easy to stop," he said. "Wait two or three hours, let traffic die down. If there was an accident, let [traffic] die down" and "decrease the amount of traffic that's in a highly populated area. There's no reason for you to add to the problem. I could stop outside of town, read a book, have a piece of pie, have some coffee, whatever, and wait for the situation to clean up and then go through."
It's true that the adverse-driving conditions allowance in the hours of service, and/or use of the new, more-flexible split-sleeper, can help ameliorate some of the issues Highley described. Yet the psychological impact of the ticking clock for many, he suggested, gives plenty operators a hard push "to keep rolling, because that day is ticking away on you. I think it puts a lot of people in situations where they don't want to be."
[Related: From within or without? Pressure to run over hours in the wake of the ELD mandate]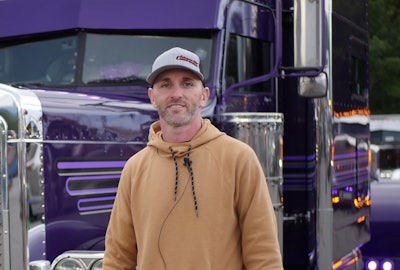 Trucker John Rooney, who hauls LTL for R&L Carriers, invoked the age-old adage: Drivers "should be able to drive when we want to drive and sleep when we need to sleep." The one-two punch of the hours-of-service regulations and ELDs don't lend themselves to that ideal, he felt.
Cattle-hauling owner-operator BryanLee Wagner underscored similar dynamics.
"Now you're not just driving on your time, you're driving to beat a clock," he said. "You're racing a clock, so you're trying to hurry at everything you do now and get your day in with the hours, so you don't run out of hours."
He believed the mandate also contributed to the widespread truck parking problem, with far more owner-operators and drivers than in the pre-mandate period now shutting down for the day at the same time, exhausting parking capacity.
"What a lot of people don't look at is it's overcrowding our truck stops, our rest areas, parking lots," he said. "For the most part, the trucking community runs through the day, so all these trucks are shutting down across the country around the same time. You see trucks getting tickets or getting towed for parking on off-ramps or parking next to the highway, and really that is unsafe, but they have nowhere to go. When they're tired, they're exhausted, so they have to just park where they can."
Operator Austin Kiser of Virginia agreed with Wagner, and said he sees too many trucks trying to get into truck stops at the same time, particularly at night. "If somebody's dead tired" and there's no parking, "you might have to travel another hour to find somewhere to park. ... In most cases, I think [ELDs] make it a lot harder on the truck driver."
Ultimately, said Minnesota-headquartered independent Brent Hall, drivers need to be able to "do what they can do and how they can do it and when they want to do it, within reason. ... You can't force everyone to do something when the computer tells [them] to. Everyone's loads are different, everyone's commodity's different."
Not all factors in the crash rise are ELD-related
When it comes to bedrock highway safety, some owner-operators see much bigger factors than ELDs at play. Among the 7% of respondents to the poll question at the top who saw no direct safety impact with ELDs, some pointed to related (the hours of service) and not-so-related (training) issues .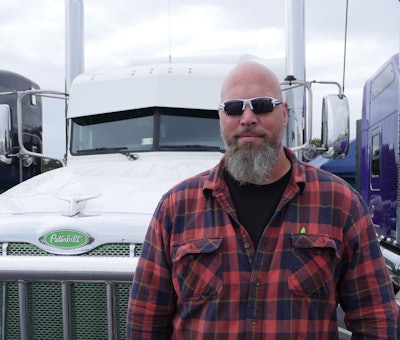 Detroit-based small fleet owner Bud Davenport, who owns Davenport Independent Contracting Services, flagged training, or lack thereof, as the single biggest issue he sees in trucking from the moment drivers start their careers. He got his start driving truck in 1989 and, back then, "old-school drivers" taught the new drivers things beyond just driving the truck, he said. "They taught you courtesy; they taught you the rules of the road. The problem is, all those old-timers are gone. I'm the last generation of drivers taught by old-schoolers."
Operators from the 1950s and 1960s "had pride in what they did," Davenport said, and were "proud to be truckers. They passed that on to you."
He pinned rising crash numbers on the erosion of that tradition, with too many operators of the younger generation driving their trucks "like they drive their cars," he said. Without better training and more pride in the industry, Davenport said he doesn't see highway safety improving.
"You can get as many electronic rules and regulations as you want, but if you don't change the people and you don't change the training, then we're going to continue to have crashes," he said. "You're still going to have fatalities, and to a point where we're looking at going to autonomous trucks. They're going to take people off the road."
When it comes down to it, he said, "I don't think the ELD has anything to do with" highway safety. "It's the people we need to focus on."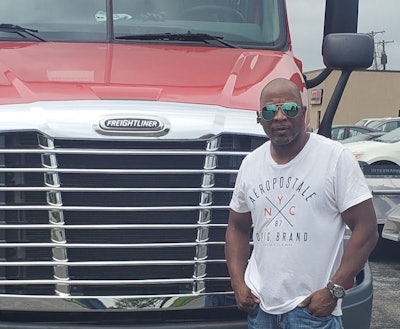 Not just the people, but the structures in which they work, according to Landstar-leased owner-operator Glen Murphy, of Weatherford, Texas. Murphy believed the roots of the crash problem actually lie in the pay structure within trucking.
"How can you call us a safety-sensitive industry, but pay piece pay?" he said. "You don't get quality paying by piece. You get production, but you don't get quality. You certainly don't get safety. Because if you're only getting paid by the mile, and you get held up at a shipper, receiver, construction, whatever, going through town -- that's why people don't slow down going through construction zones, school zones."
If you're on salary or getting paid by the hour, Murphy said, "do you care what the clock says?"
FMCSA Administrator Robin Hutcheson said that for the first time in 22 years as an agency, FMCSA is able to examine truck drivers' compensation structure, a result of a study mandated by Congress as part of the 2021 infrastructure bill.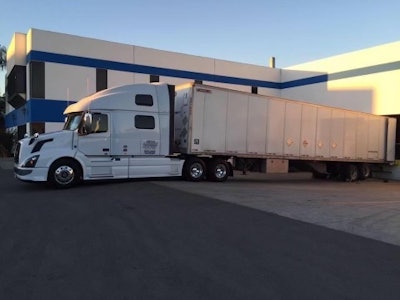 "The driver is stressed, maybe because of the ELD, but maybe because they're driving by the mile and they've got to make hay," she said. Looking at the pay-per-mile compensation structure and studying detention are "some of these underlying factors for safety and job quality," said Hutcheson.
Murphy doubled down, too, on basic credentialing -- it's too easy to obtain a CDL, he said, and too difficult to lose it. "You can violate a lot of rules and regulations and laws, and have a lot of accidents in these trucks, and still retain your CDL," he said.
And like Davenport, he said training also plays a big role in the highway safety problem.
"How do these training fleets take somebody that's got six months or a year of experience and expect them to teach somebody that's got no experience when you've got no experience yourself?" he said. "I don't like government regs -- nobody in this industry does -- but I think there does need to be a minimum of verifiable experience to be a trainer. There's not enough training going on."