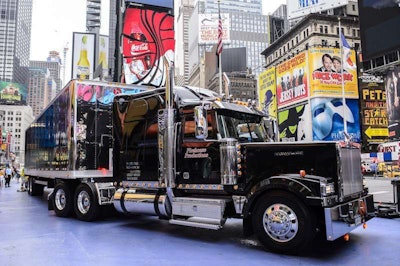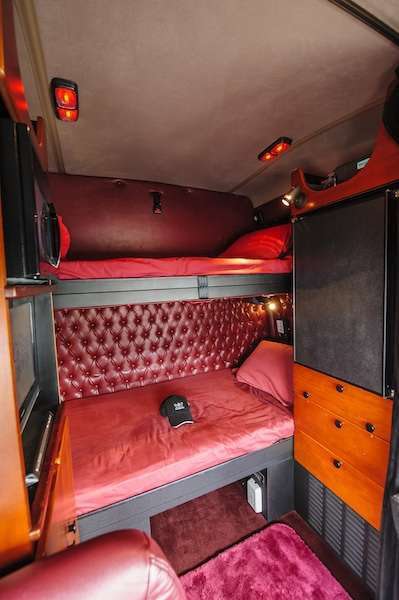 Pete Demarest's Western Star LowMax has seen its fair share of live shows. The 2006 4900EX, though, is something of a show itself. Demarest – who bought the truck new from his cousin's dealership – and his son spun up a custom job complete with 6-inch pipes, stainless-steel accents and LED lights. To the interior, they added a flatscreen television and DVD player.
Demarest uses the truck and his '07 Great Dane van to haul equipment for Firehouse Productions, which takes him and the LowMax to shows like the I Heart Music Festival in Las Vegas and, more recently, the Sandy Benefit concert at New York City's Madison Square Garden. In February, the truck made a stop in New Orleans for Super Bowl festivities.
"I do more polishing than I do driving," Demarest says.