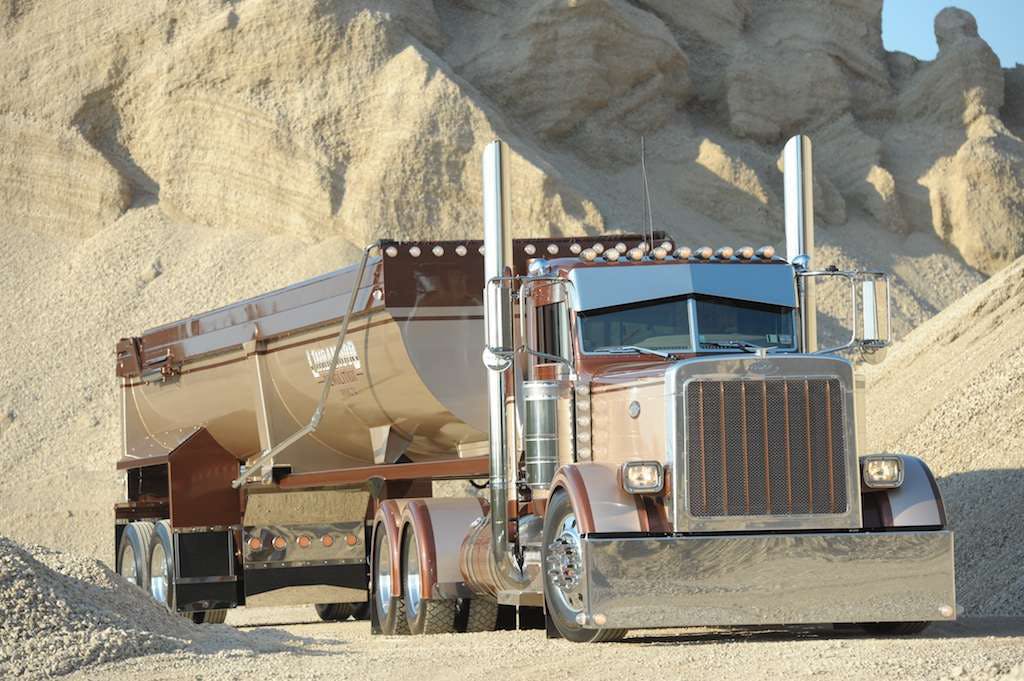 Most truck customizers aren't satisfied with a one-time pass at performing their magic. They keep finding new ways to transform their vehicles.
Such is the case with Jake Lindamood and his 2007 Peterbilt 379. Lindamood and the crew at Lindamood Demolition in Irving, Texas, customized the truck when it was new, and a year after running the truck in their demolition operation, they stripped it apart and rebuilt it again. In 2009 they redid the CPS steel round bottom dump trailer the truck often pulls and painted it to match.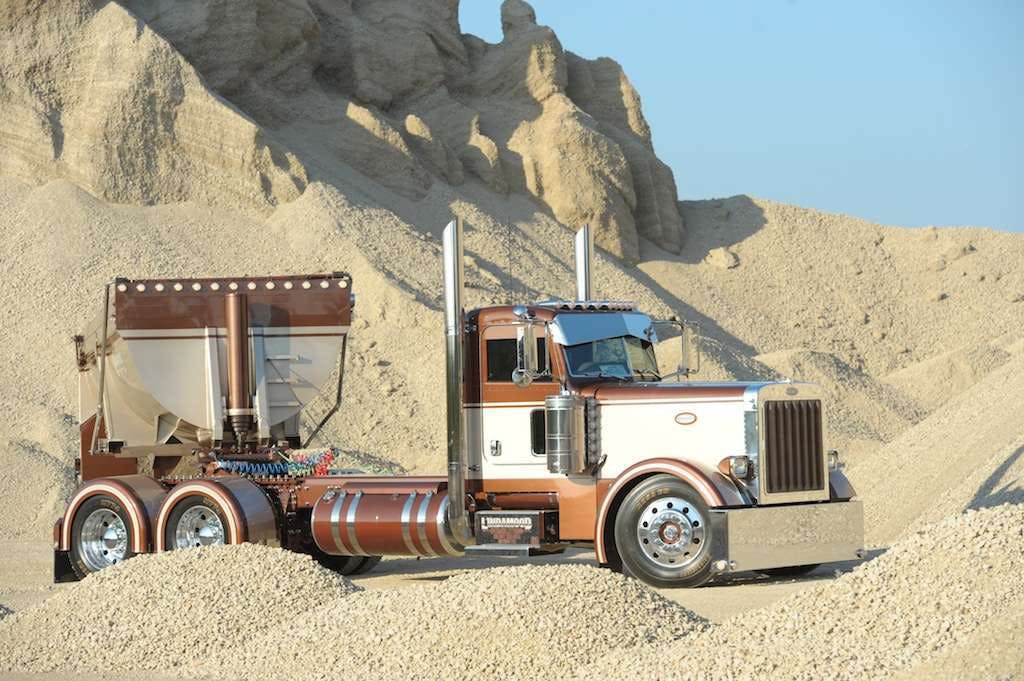 And still, they weren't finished. Another transformation included reworking the exterior, painting components under the hood and gutting the interior and redoing it. "Last year we changed the front end around and put on air bags and did different front fenders and a little different paint job," Lindamood says about the truck, which was once driven by his late father, Bobby. "A truck's sometimes like a house – it's a project that never ends."
Like Lindamood's other show trucks, the two-tone brown rig works in his business, albeit only part time.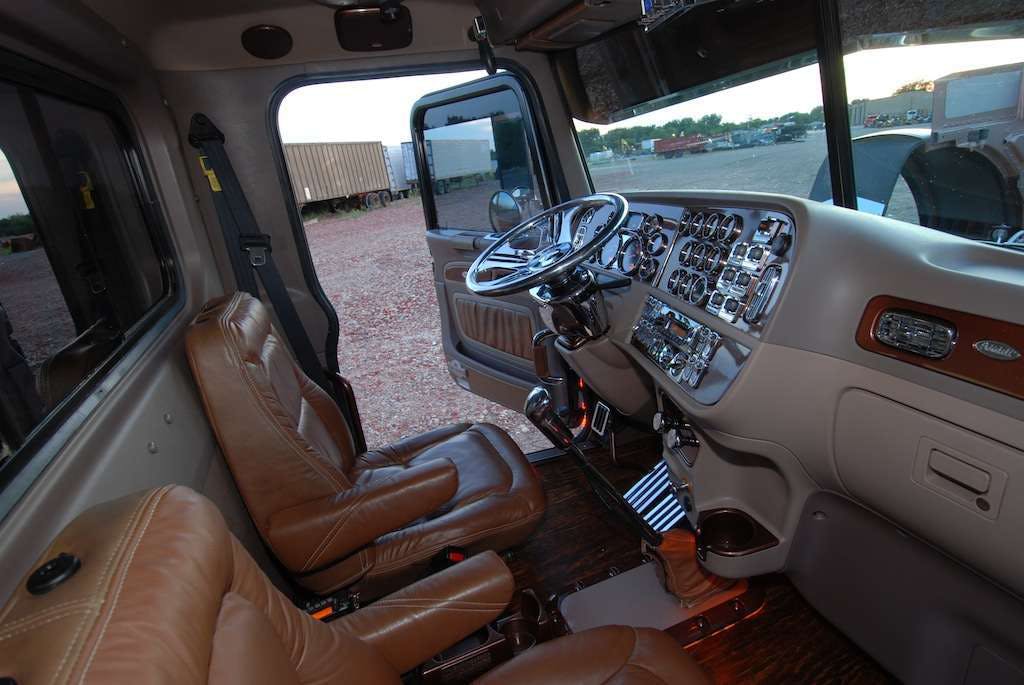 As a working piece of equipment, the truck gets banged up sometimes, Lindamood said. The trailer's top rail was once badly scratched hauling debris, and a chunk of asphalt being loaded into the trailer once bounced and nicked one of the truck's rear fenders.
Lindamood says they try to protect the trailer a bit by first laying in dirt or small concrete and then easing in the big stuff. "People are more careful with this trailer than our other ones," he says.
"It's like driving a Rolls Royce truck around and trying to keep anything from happening to it," Lindamood says. "It's going to get nicked and beat up. If we get time before a show, we try to sand it down and redo it. If we don't, we just put it out there the way it is. It shows that it does work."
Lindamood acknowledges that nicks and chipped paint will lead to point deductions, but he says he doesn't compete just to win. "It's a good advertisement for our company," he says. "But showing is really about being in good company with friends. I haven't shown a lot the last couple of years.