If you think this looks like a scene from a dealer catalog from the 1970s or perhaps earlier, you wouldn't be alone in such — I can tell you for sure that it's not, though, rather one from the Friday, Sept. 13, customer-appreciation event the folks at Landmark International put on at the Cookeville, Tenn., location, mere miles from I-40 just off U.S. 70S on Robert Matthews Highway. (The cabover is a 1970s former Walmart Transtar owner-operator Ted Bowers put his custom-restore elbow grease into over the years — you can read a little more about Bowers here.)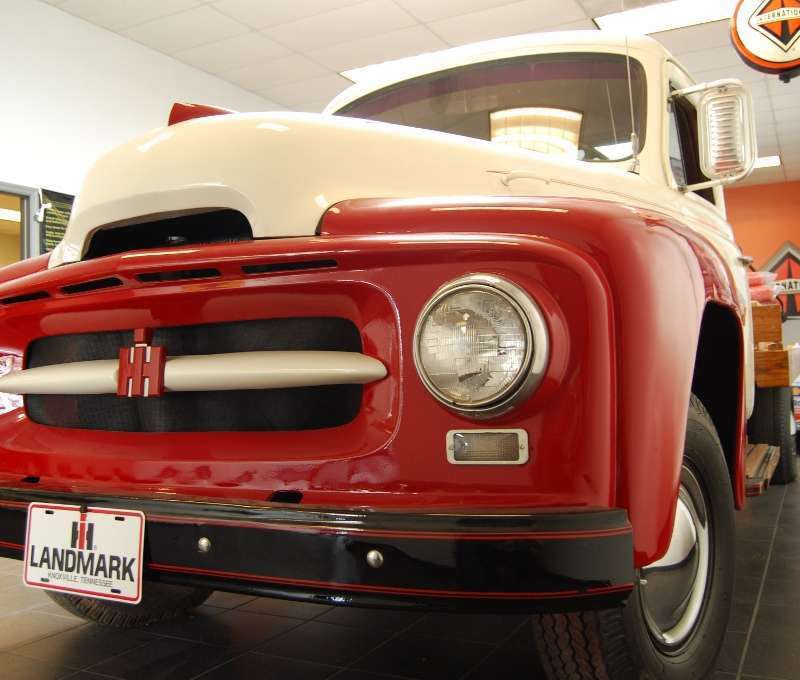 Sales rep Corey Price, showed me around the dealership — built on the site of a former nightclub, the flatbed mounted the old showpiece of a 1955 International show here in the main lobby of the building being the former performance stage.
Attendant to the event was also an antique-truck and other vehicle show, with among other things the 1978 International Bookmobile that also serves as a International memorabilia museum of sorts (the step van lookalike painted in classic IH colors in the picture at top), a large contingent of International Scout sport utility vehicles, which International commonly built with Nissan diesel power through the year 1980. East and Middle Tennessee Scout owners' associations were on hand to show off their gems, among other things. Find a full gallery of photos from the day at the bottom of the post, as well as few items of note here.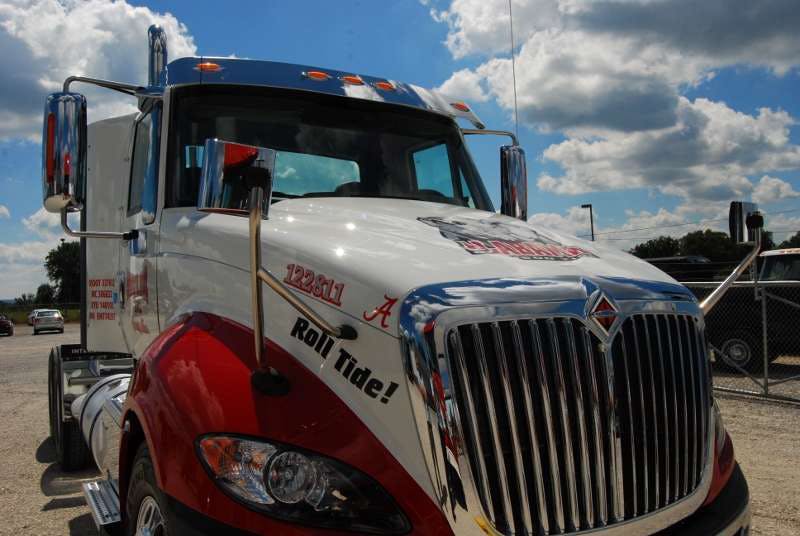 This 2014 International Prostar+ daycab with a 500-hp Cummins engine featuring SCR emissions technology was bought through Landmark Cookeville by the Robert W. Agee fuel-hauling fleet, part of an uptick in sales at the location Price reports as results following the addition of the Cummins power option by International in the past year. In addition to trucks, Landmark International offers Fontaine, Vanguard, Rogers and other trailers.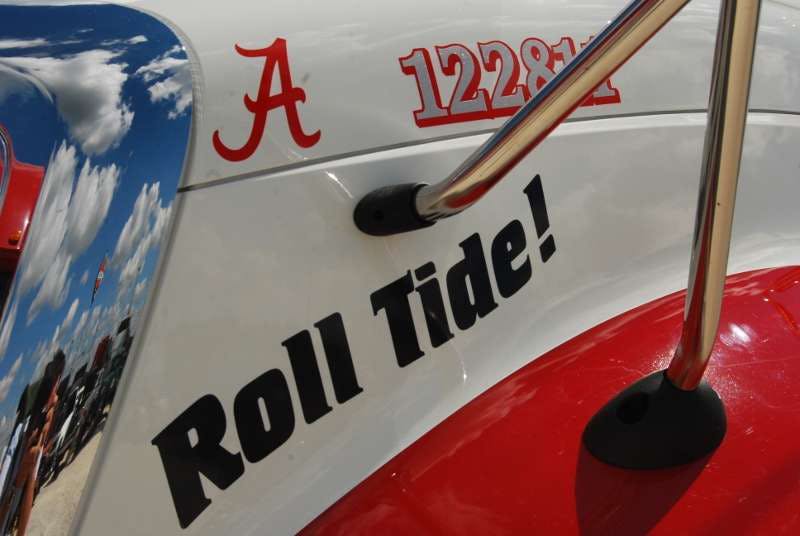 Agee's Sparta, Tenn., fleet put the truck together with Alabama Crimson Tide colors and graphics to complement a University of Tennessee Vols rigs already running under their authority, Price added, perhaps on the way toward covering the entire SEC someday.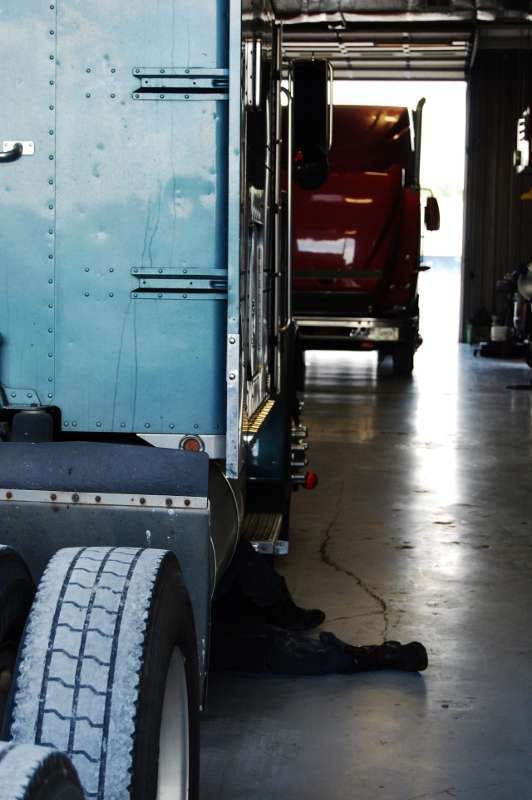 The sizable service bays at the Cookeville Landmark locations can accommodate six tractors comfortably — the service building was added to the original building when the dealer moved from its former location several years ago.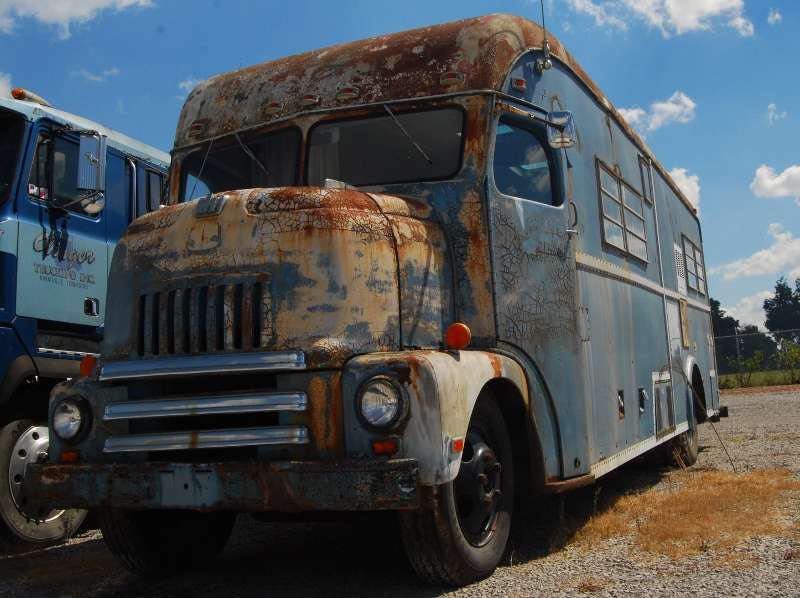 After a tour through the dealership and truck show, Price showed me this gem, a personal future project of Andy Jablonski, the Landmark VP who heads up the operations at this location. It's a late 1950s International camper he's hoping to make a full restoration project of.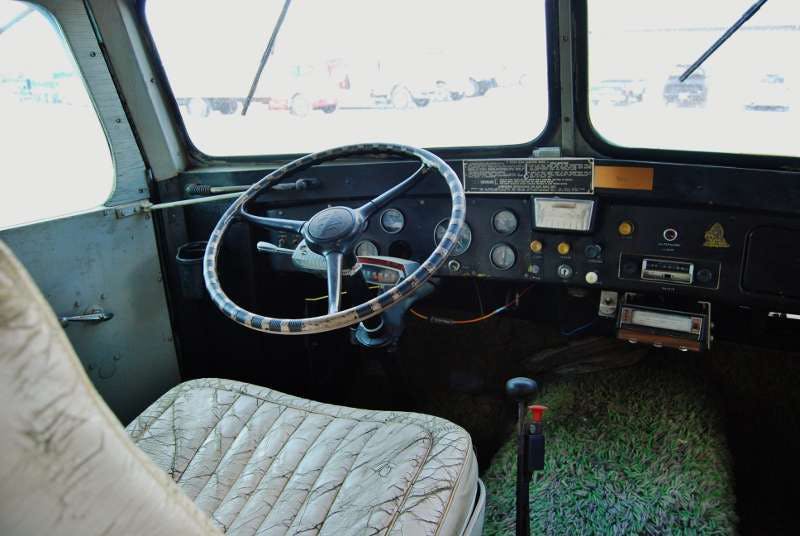 A classic view, from the driver's seat of the camper — notice that shag carpeting? It extended all through the camper body of the vehicle, well preserved…