This profile is part of a two-week series in which Overdrive will be publishing stories about the four Pride & Polish National Championship winners — crowned in August at The Great American Trucking Show — and the four best of show winners from the event.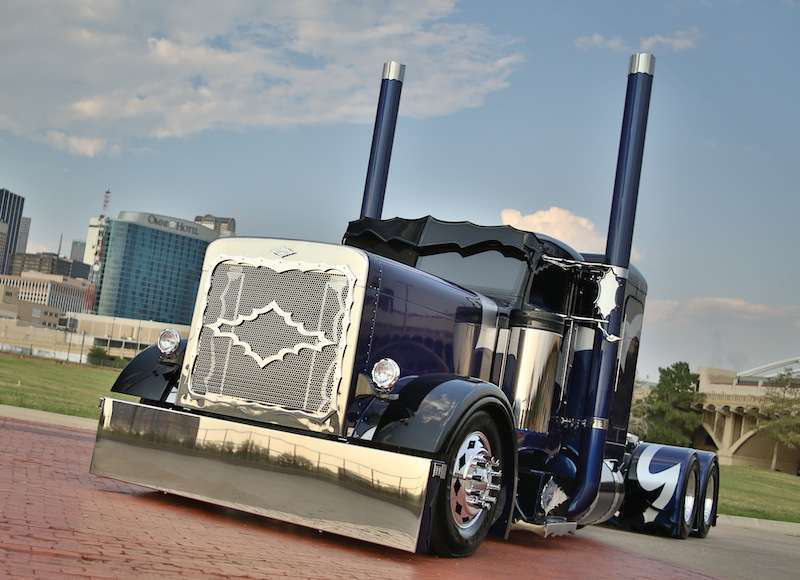 Todd Roccapriore is not new to the show truck scene. Nor is he new to the Pride & Polish National Championship, having worked on John O'Keefe's National Championship-winning Working Combo truck last year.
This year, his Family Buziness combined the work of two of last year's powerhouses: Roccapriore and his wife's company, Clean Slate Environmental in Hebron, Conn., and last year's Working Bobtail winner – Jerad Wittwer's company truck from Performance Diesel Inc. in St. George, Utah.
"The truck is called Family Buziness because it was built for the son of PDI owner Jerad Wittwer," says Roccapriore, 37. "He came to me because we had won previous national championships, and he said 'I want you to build me a truck that represents my company."
The 2001 Peterbilt 379, winning in the Limited-Mileage Bobtail category, had every piece custom-made or modified by Roccapriore's team except for the floor pans in the cab and sleeper and the sleeper's roof.
The entire truck reflects the lines of the PDI logo from tip to tail, and the inside is an electronics show. "The light system is the equivalent of what you'd find in a strip club – lights beat to the music, and there are two lasers, one inside the cab and one outside," Roccapriore says.
The truck was built in four and a half months, with the C18 Caterpillar sent by PDI, along with a driveshaft and outfitted frame. Clean Slate Environmental picked up most of the rest of the work, with PDI sending someone for painting and wiring.
"I'm not a professional truck builder by trade, but we've got a history over the last five years," Roccapriore says. "My resume for winning truck shows and building one-of-a-kind trucks is pretty out there."
– Sean Randall