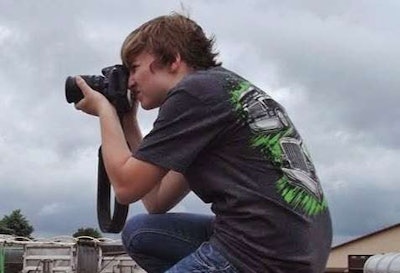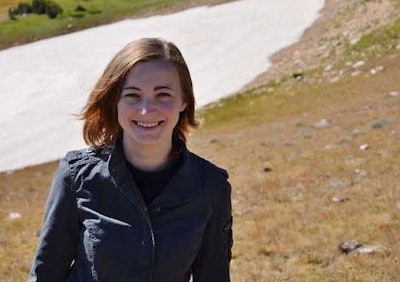 Ciara "Shortstack" Sleeth is different from other girls.
Aside from being a 17-year-old high school student from the hills of West Virginia, which isn't that unusual, she's got diesel fever. This girl loves big trucks. And she's parlayed her love of the machines into a photography business that focuses mainly on 18 wheelers.
I met Ciara this year at the Guilty By Association Truck Show in Joplin, Missouri, where she celebrated her 17th birthday with a roomful of hundreds of truckers and their families. It was the first I'd heard of Ciara, I had seen some of her work but hadn't realized it was hers. When she got up and thanked everyone for her special birthday celebration, there wasn't a dry eye in the house, and I knew this kid was special.
Ciara spends most days like every other teenager – doing school work, helping out at home and trying to get the 50 practice hours in needed for her driver's license. Her family owns a small logging operation, but they've never owned commercial trucks – Ciara is the first in the family to have the desire.
"When I was 8 years old, the local John Deere dealership sent a lowboy out to haul some equipment. The driver offered to give me a ride in the cab and I went. I've been in love ever since."
Her parents are very supportive – she likens them to parents of child athletes who will travel for events.
"At first they thought it was a phase, but I've been crazy into it for 8 years now, so …"
Her love of photography gave her a way to interact with the trucks until she's old enough to drive one. She credits her photo skills to continuous help and support from 10-4 Magazine writer and photographer Troy Miller, and dedicates herself to 3-4 truck shows a year, where she'll do 1-2 photo shoots at each one.
"I go on the Internet, I look for truck shows and pictures of trucks I like and want to shoot. I look for one I think is special, and then approach the owner about taking pictures."
Ciara intends to get her CDL as soon as she can. She also plans on attending a four year college, and although she hasn't quite decided on her major yet, she has decided what she wants to do with her future.
"I'll get my CDL and drive local in the summer when I'm in school. I'm not gonna lie, I want a trucking operation – 3-4 trucks at least."
I think the big boys better watch out – because Shortstack is well on her way.
Catch a few examples of her work below — more via 10-4.