Small fleet owner and California equipment hauler Ray Rodriquez brought to San Antonio this week to show at Shell Rotella's SuperRigs both his oldest rig — the cornerstone of his one-time single-truck business — and his newest, one of the most striking trucks gracing the show truck circuit presently.
The former is a 1988 Peterbilt 379 which Ray's dubbed "Hardway," a nod to the inherent struggles in life, business and running a small trucking operation.
The latter is a year-old 2015 Peterbilt 389 he bought new and turned into custom rig among custom rigs. "Wicked," as he named it, stems from ideas from "my messed up head," Rodriquez said, referring to the truck's, well, wicked art.
Ray's been showing the '88 Pete for years, hitting the more westward-based Overdrive's Pride & Polish and other events hard. And his efforts have been rewarded at points, winning a few Best of Shows along the way.
The '15 Pete, however, just hit the show circuit last year, and so far, it's leaving competitors in its wake, winning every show in which it's competed. Ray won Best of Show at last year's Great American Trucking Show, qualifying him for this season's Pride & Polish National Championship. And just last month, he won another Pride & Polish Best of Show at the Dynaflex-sponsored Monster Stack Shootout held in Willows, Calif.
Any such competitive luck here at SuperRigs — ongoing this weekend — could land Ray a spot in the company's 2016 calendar. Stay tuned this weekend and next week for more coverage of SuperRigs.
Below are photos of Ray's two rigs on the lot at the Retama Park outside of San Antonio, where SuperRigs is being held this year.
Wicked: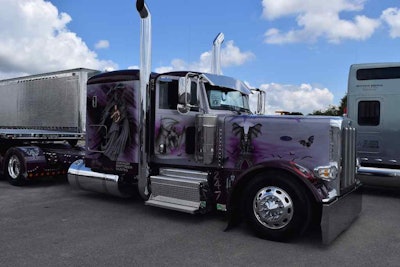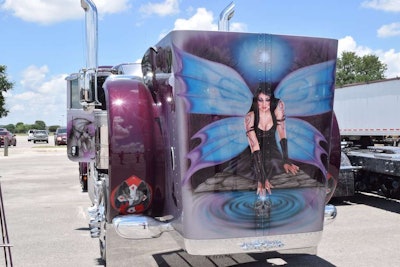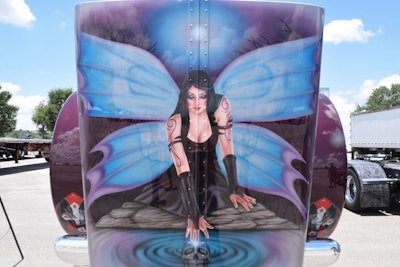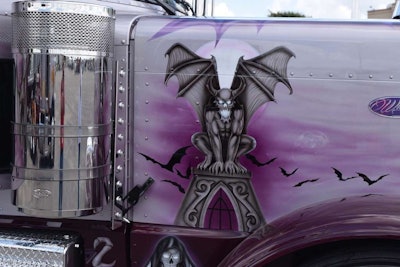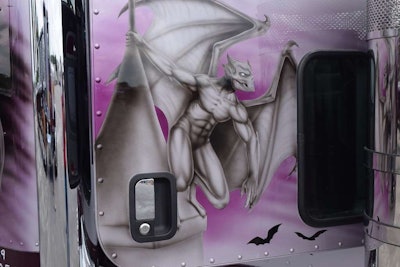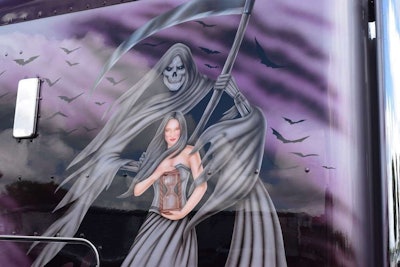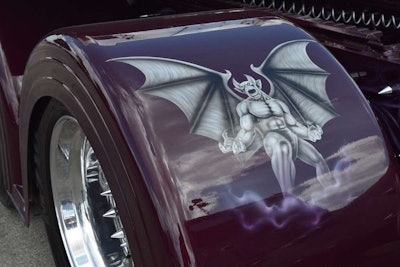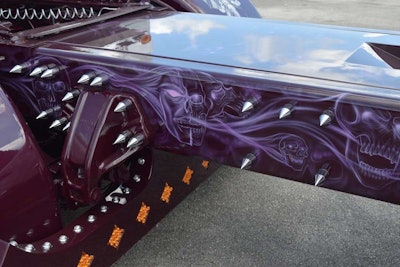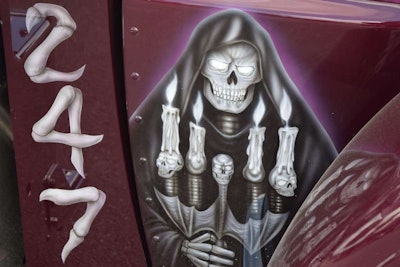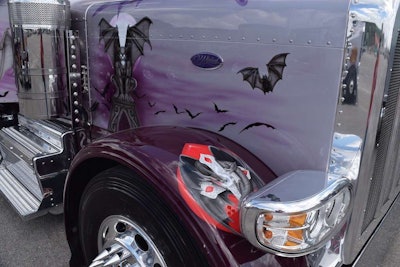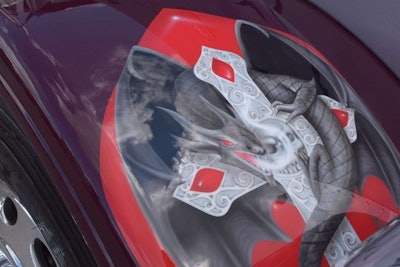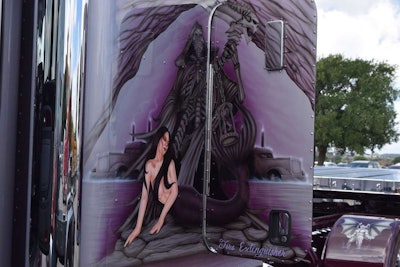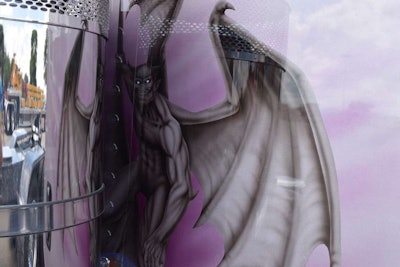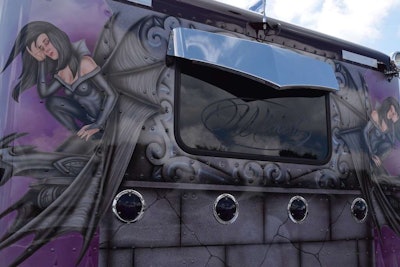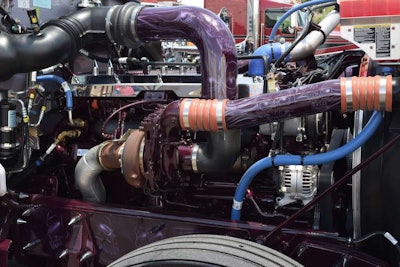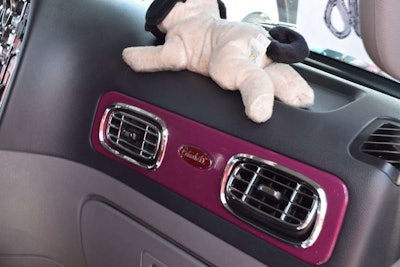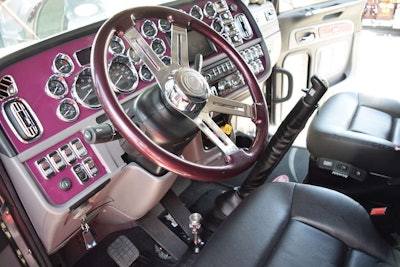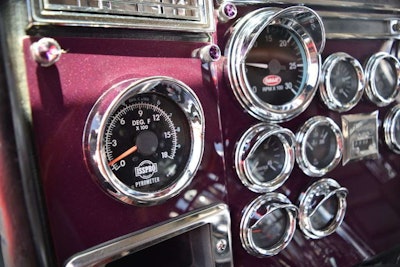 Hardway: