Millersburg, Ohio-based small fleet owner-operator Rod Miller has given some rein to his sons in the back office of the fleet, which has lately freed him up to get back out on the front lines of customer service management behind the wheel of the 2014 Peterbilt 389 glider in the video above and pictured below. Another Overdrive's Pride & Polish National Championship contender, the "Twisted Obsession" rig is the latest Chance 2 flagship, powered by a 2003 Detroit Series 60 remanned and installed by Miller and company at their fleet shop.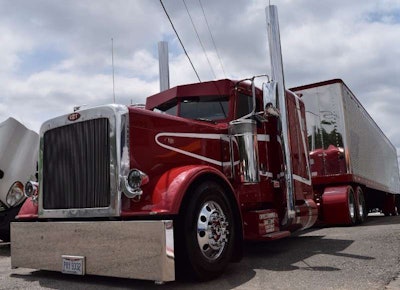 Miller and company, including driver Corey McCaslin, showed the rig at the Crossville, Tenn., edition of Overdrive's Pride & Polish in July with the pictured Great Dane dry van. Of the stainless skin on the van, Miller says the Great Dane salesman who worked with him on spec'ing it noted the unit might be the most expensive van he'd ever sold. Such investment comes with positives beyond the show-quality look. After 10 years of work, Miller says, "it will look just like that."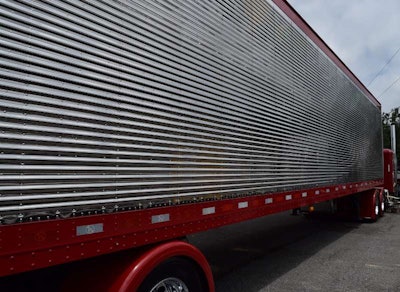 The small fleet hauls garage doors or brokered cheese largely in reefers out west, hauling produce back east, and has been on a growth spurt in recent years — from spending its first years at 1-6 trucks, it's now at around 20.
The name of the fleet is a take on second chances, as well as a nod to Dale Earnhardt Jr.'s erstwhile Chance 2 Motorsports. Miller ran leased to a larger entity for years and getting his authority represented Chance No. 2 in the trucking business. "Also, I say my son's named Chance," he adds. "It's named after him."
Run through more of the details on the rig in the pictures that follow and/or the video above.