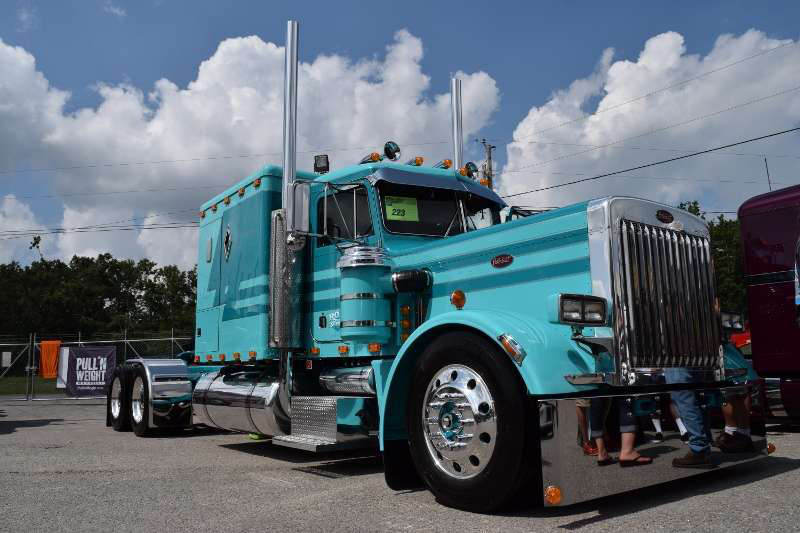 The custom 1985 Peterbilt 359 of perennial Pride & Polish champ Vinnie Diorio's Rollin' Transport fleet marks a bit of a departure in approach — it's an older unit, simply put. The bold colors and minimal stainless/chrome features of his Trend Settin' 2013 389, which took tops in one of the combo classes in the National Championship the last couple years, have been hallmarks of other Rollin' Transport rigs on the show circuit over the years.
The 359 is a different animal, though it combines both old- and new-school features for a tastefully nostalgic design overall — quite a working rig, I'll say. After qualifying for the National Championship round at Crossville in Tennessee, it's another rig that will be for sure on display at the Great American Trucking Show edition of Overdrive's Pride & Polish this week.
If you're in attendance, don't miss it! Run through some of its features in the photos below.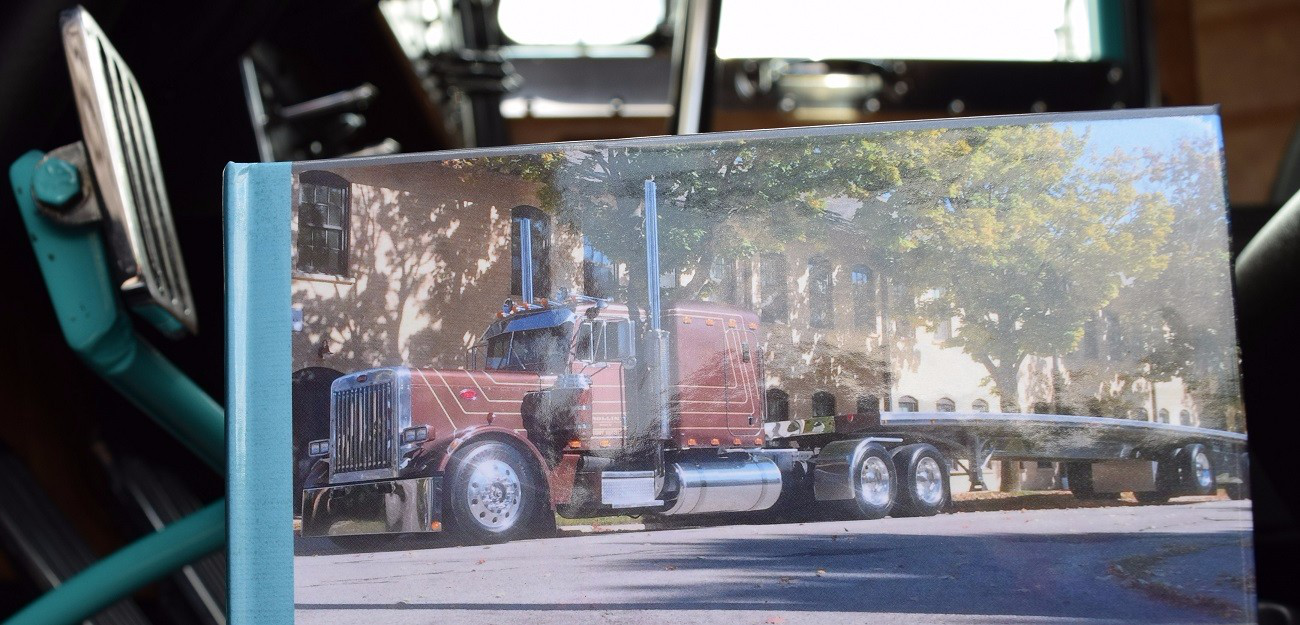 The rig's driver, Kiegan Nelson, notes the unit was found under the ownership of an operator in Minnesota two years back, after which the fleet put it into service -- the picture here graces the cover of a small book on display with the unit that gives show visitors a window into its transformation.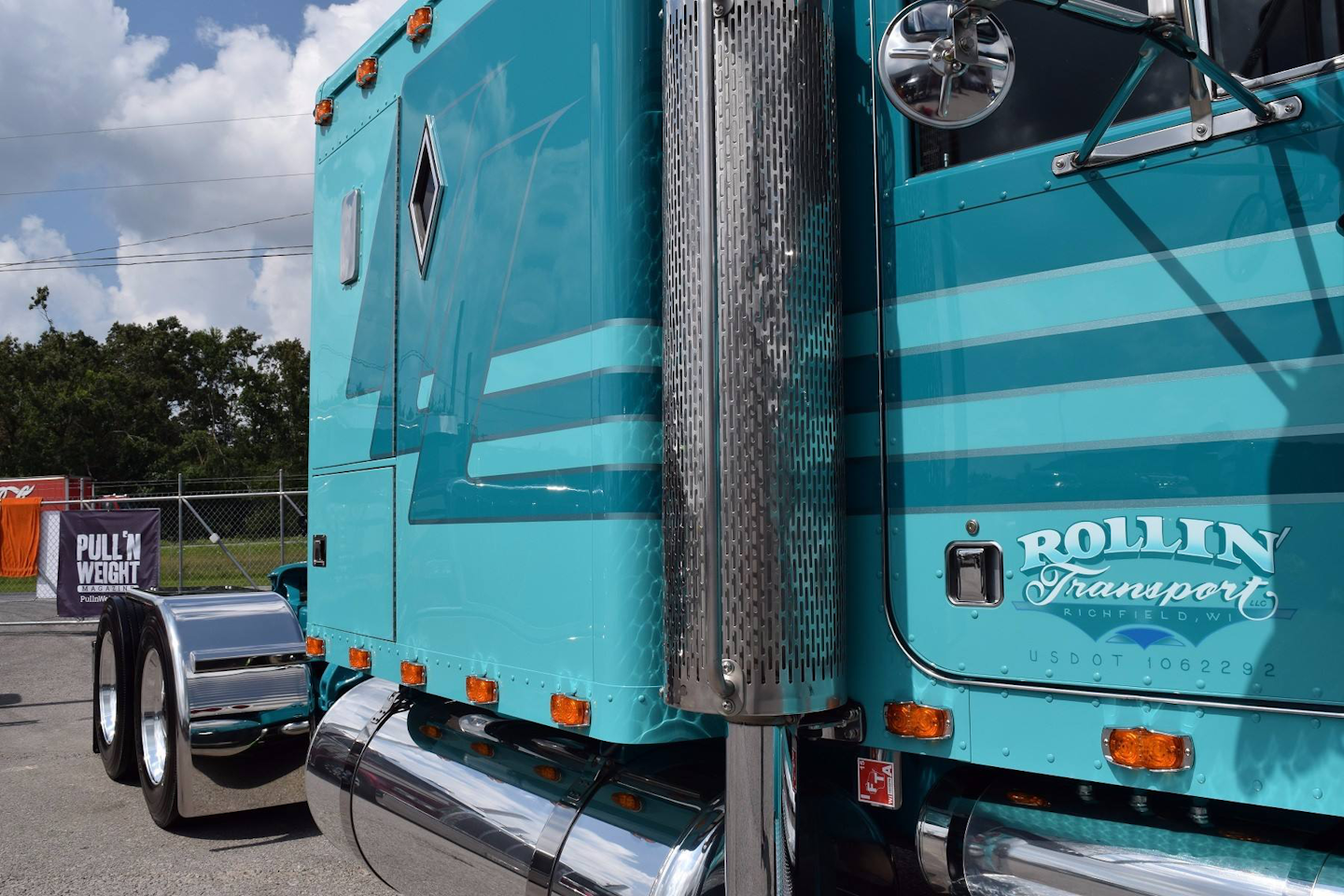 Diorio, Nelson and co. kept the original classic striping pattern while updating the colors to cool varieties of blue/green -- "teal and aqua," says Nelson.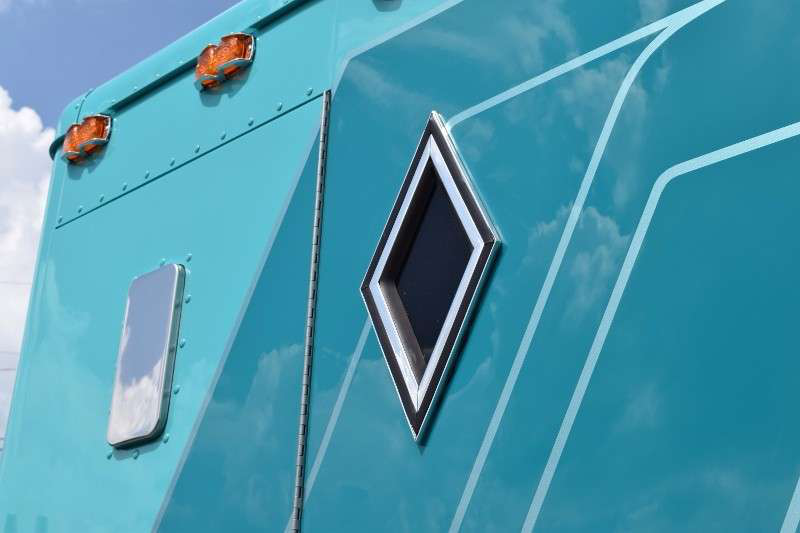 Detail along the passenger side of the sleeper shows the striping pattern.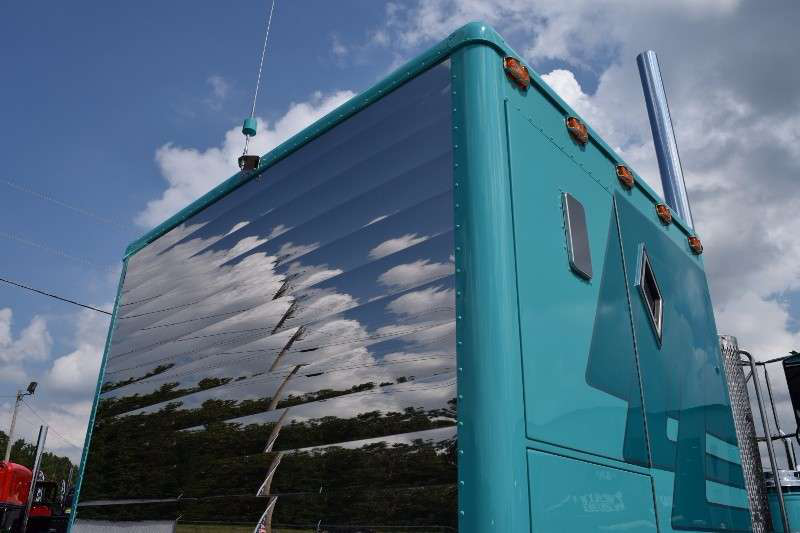 With the unit torn down to the bare frame, says Nelson, the crew pulled the Cat 3406E in the rig, not its original power, cleaned it up and repainted. It's run through an 18-speed and the rear of the classic Double Eagle custom sleeper was redone all in stainless, preserving the scalloped design.
Another view of the back of the sleeper.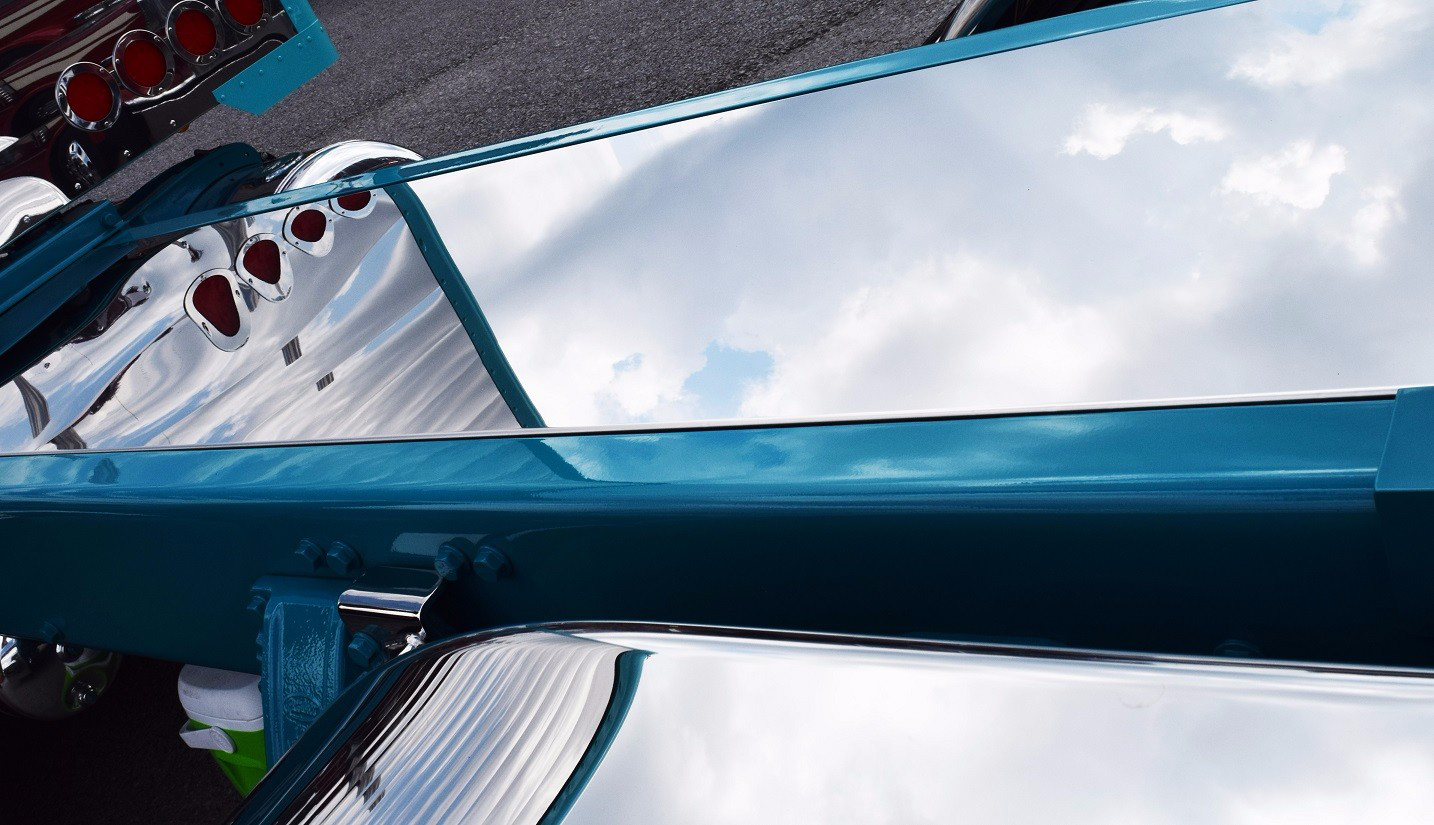 Stainless extends along the deck and fenders.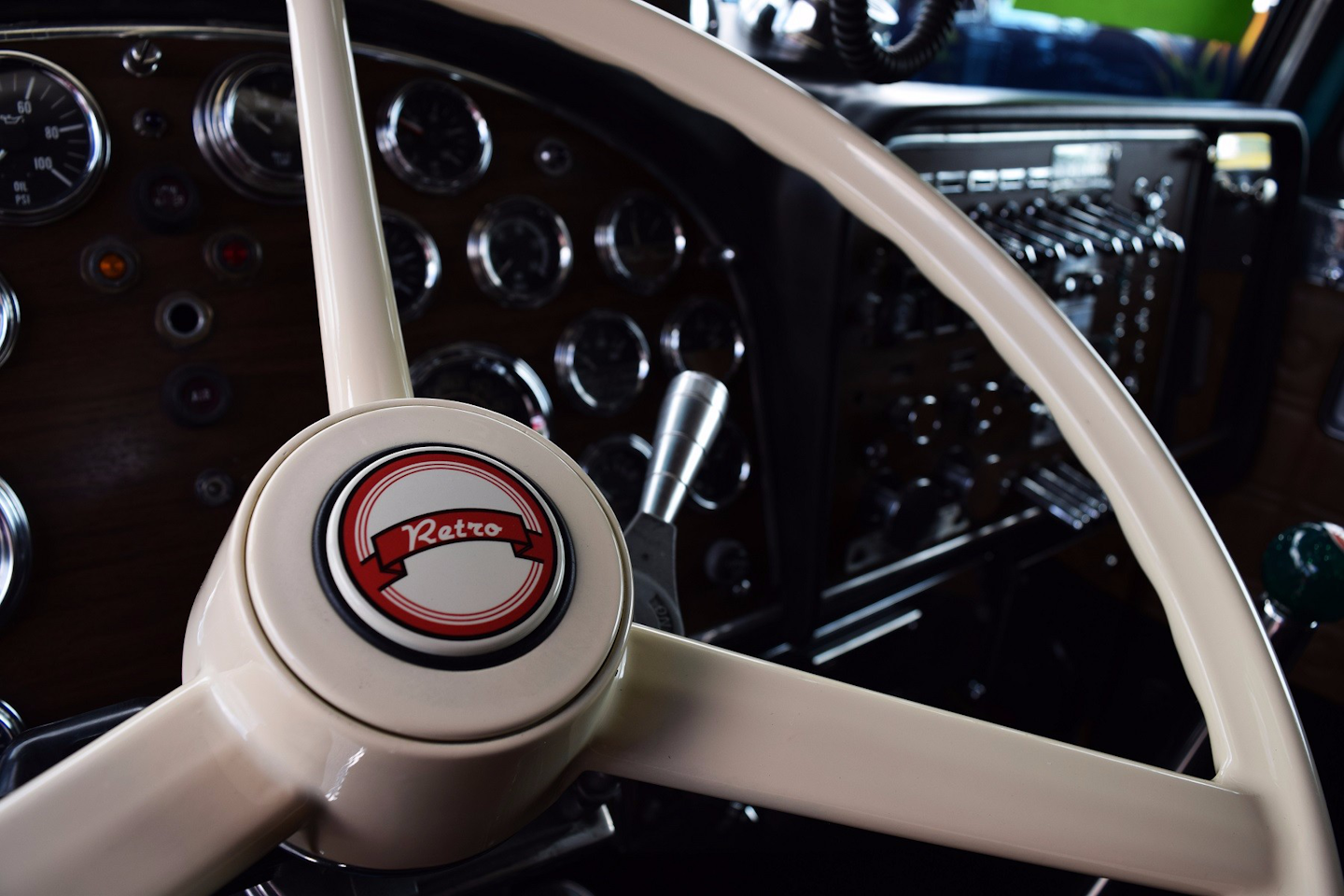 The interior is a mix of reconditioned original pieces of the classic 359 with some updated features, like this steering wheel. Further interior views follow.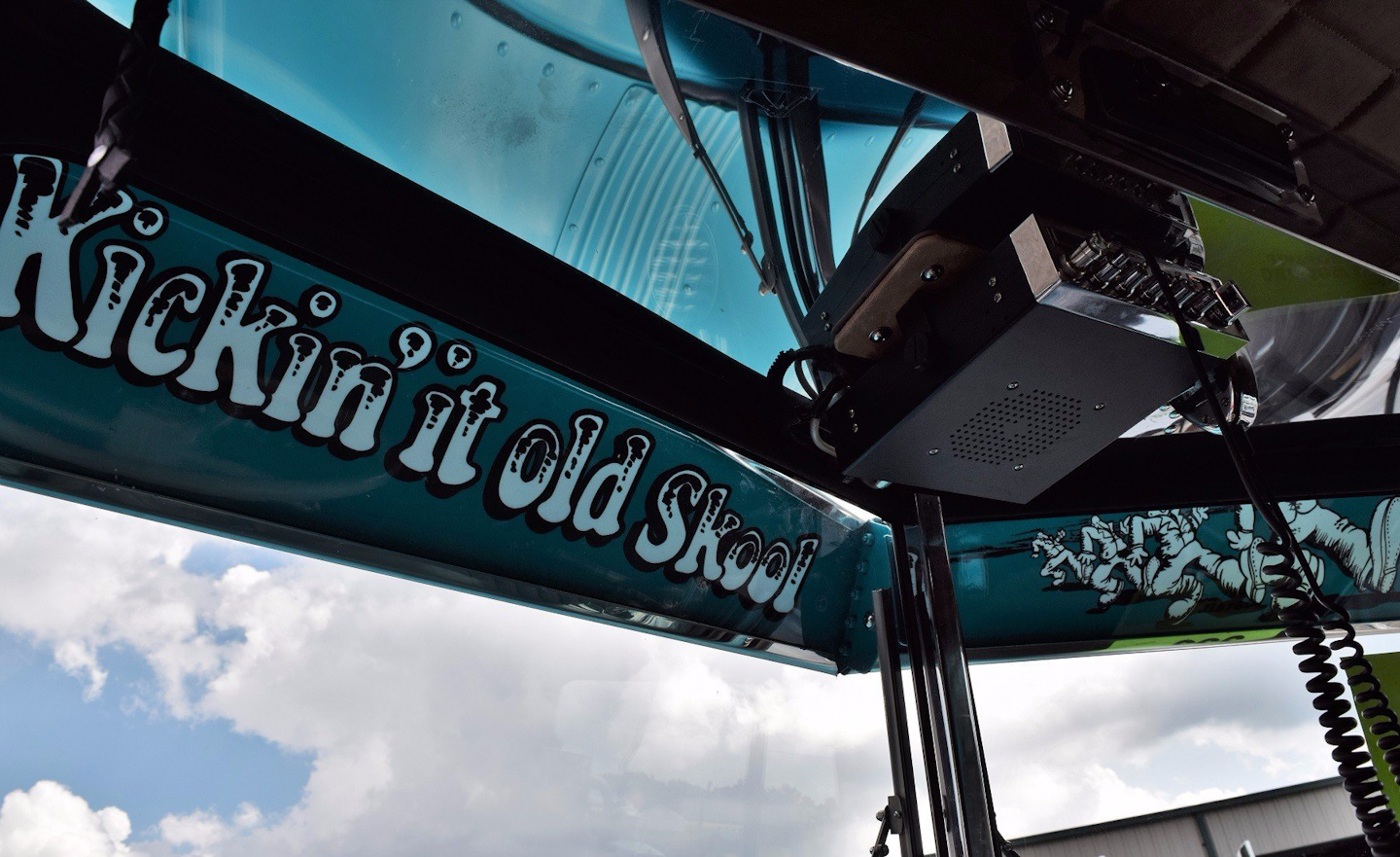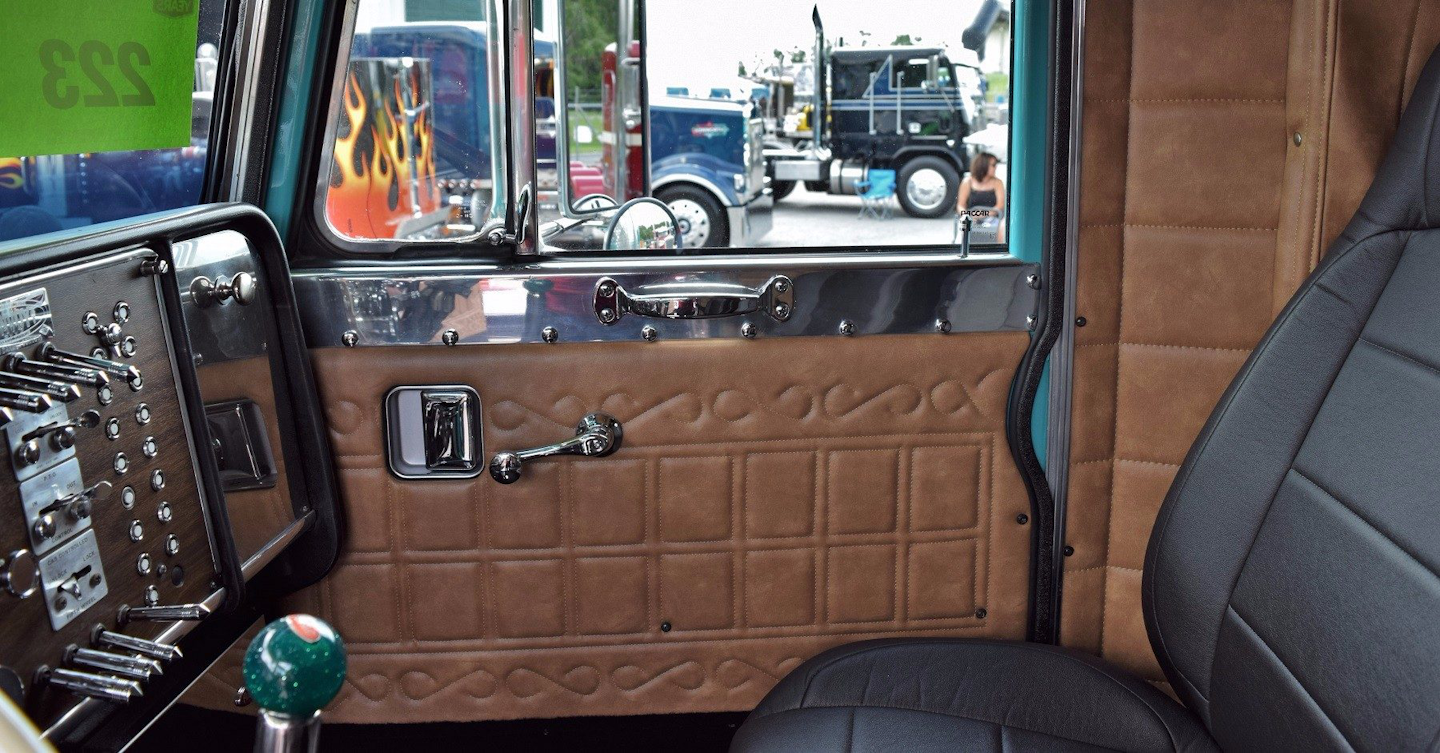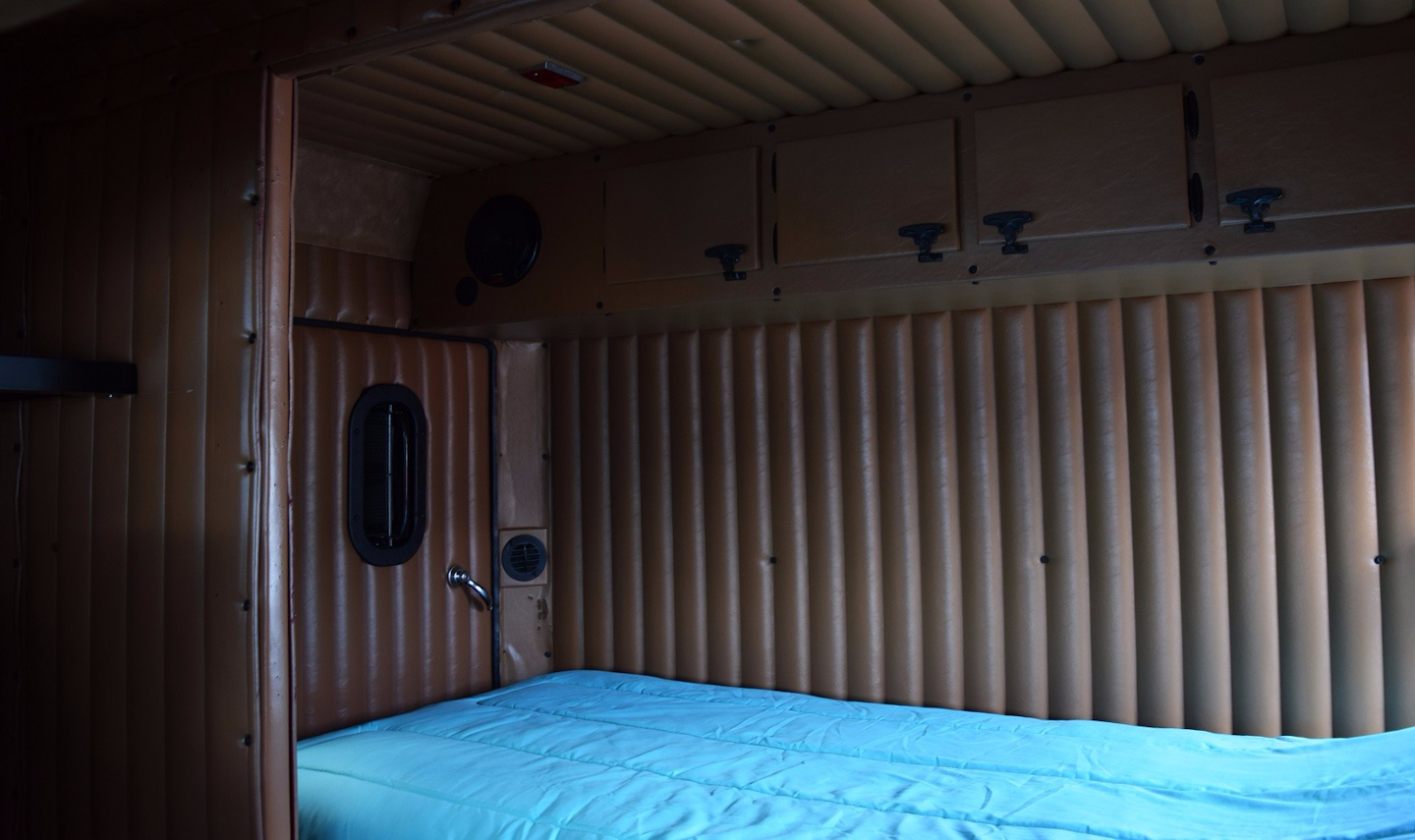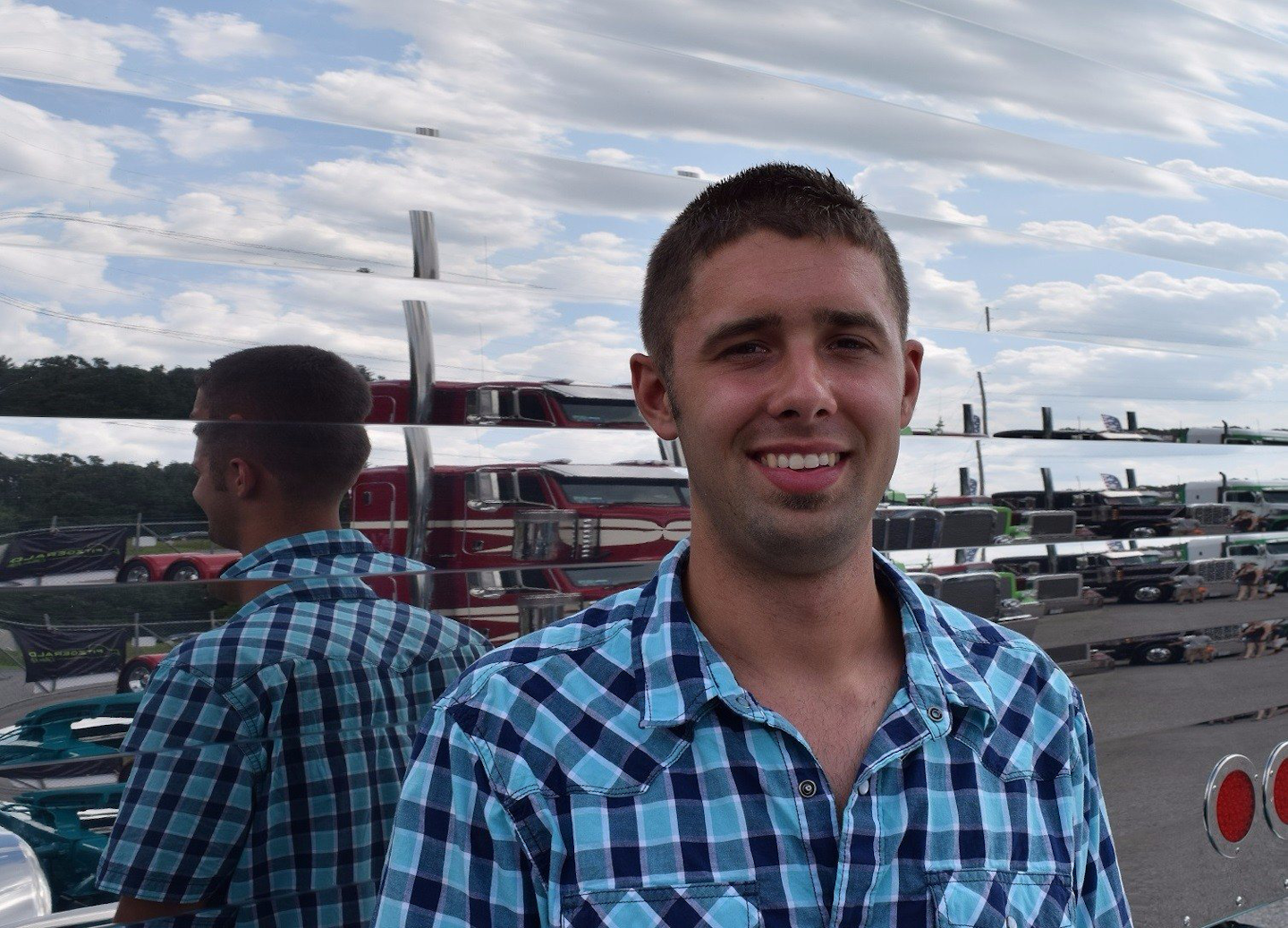 Rollin' Transport driver Kiegan Nelson