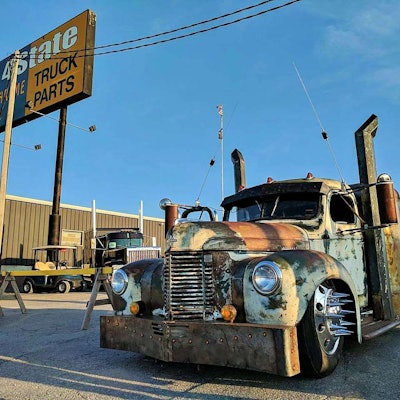 The rat rods have my full attention.
I finally found a show truck no one cares if I touch. And these things are something else, let me tell you. They might not be shiny, but they're sure as heck interesting.
Elmo and Charlie Pacheco, otherwise known as "Team Cutters" from Trementina, N.M., took home the first official trophy for a Rat Rod build (see above) at GBATS 2017 this year. The Bossman (Bryan Martin) had been trying to get enough Rats to the show to have a competition for the past couple of years, and this year, he finally had enough for the inaugural event.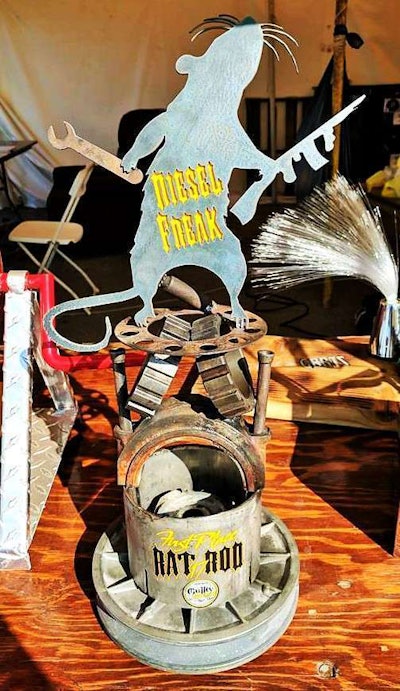 I had a chance to speak with Charlie and get some background on his interest in Rat Rods. Turns out, Charlie is not only a super-nice guy, but before doing builds full-time, he and his dad both did many years behind the wheel of big trucks, as owner-operators.
This is a great story.
So, Charlie tells me when he and his dad were hauling gravel/flatbed, his dad tells him, "When fuel hits $1.79 a gallon, I'm selling the trucks." He says he has no idea why $1.79 was the magic number, but the day fuel hit $1.79 a gallon, they were in Roswell, N.M., with loads going into Vegas. Charlie said they got the load to Vegas, and that was it. His dad sold the trucks. And these weren't just any trucks, they were trucks taken care of and built so nicely they took their shoes off before getting into them. Definitely not Rat Rods.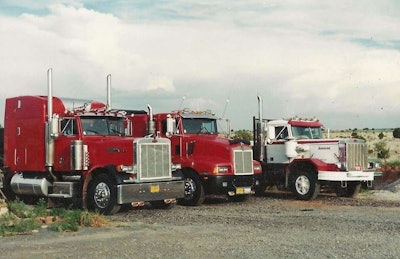 Charlie and Elmo went on to open a brush cutting/firewood business, which is originally where the name "Team Cutters" came from. In 2006, Charlie moved up to Washington State, to do some heavy-haul company trucking, where he says the Rat Rod scene was just getting popular. After having his dad up to visit, and taking him to a car show, Elmo said, "Hey, this is stuff I've been doing my whole life, just to make things work, and now it's cool!"
And they started building rat rods.
Fast-forward to 2017, and the Pachecos are taking their win at GBATS on the road to Las Vegas, in the RATical Rods Road to SEMA build-off/competition. The rules state all rods have to make it from Lincoln, Neb. to Las Vegas, Nev., under their own power, via a set route, in order to be eligible to compete in Vegas. There will be a convoy of rat rods on the road between Lincoln and Vegas, beginning the 25th of October, and they'll roll into Las Vegas via 93, across the Hoover Dam on the 28th.
You can follow along with Stefanie Lea, of Motorsports Magazine, as Team Cutters and the pack make their way across from Nebraska to Nevada. Charlie asked that we give a big thanks to Lizard Skin, Chrome Shop Mafia, Galvan Industries and Jackson Glass for being sponsors and supporters of the team.
It should be a sight to see, so shout out to them on the CB if you happen to pass, because they might be building rat rods now, but they're truckers at heart. They're old-school and ratty, with fire in the wire and bare metal on the floor. Let them rat rods roll.