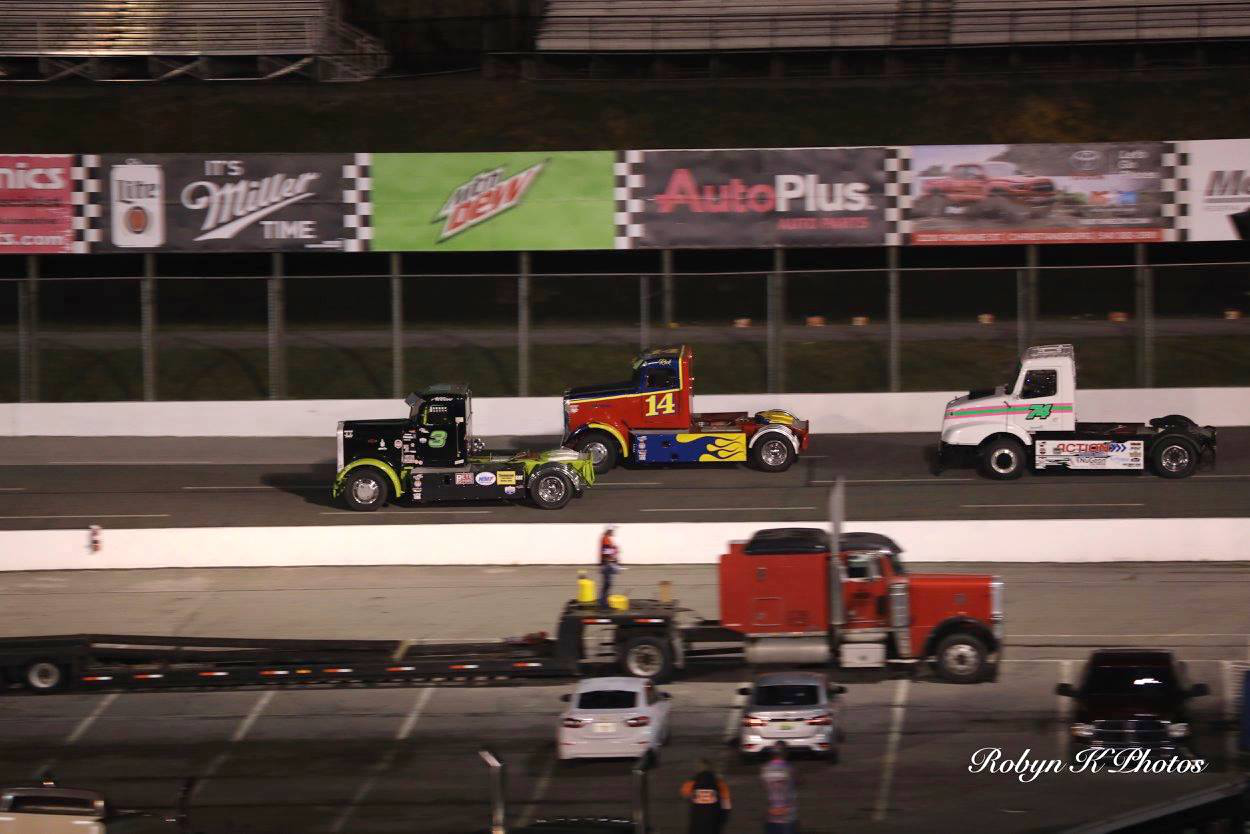 Small fleet owner Allen Boles will be gunning for his third straight Minimizer Bandit Big Rig Series win this weekend as the truck racing series descends on Concord Speedway in Concord, N.C.
The race will be held Saturday, May 5, at the first and only tri-oval track on the series' schedule this season, creating a unique challenge for racers.
"This season is shaping up well," said Bandit Series Technical Director Brian Madsen. "We have some big, fast ovals like Lucas Oil Raceway, a tricky tri-oval in Concord, short tracks like Hickory and the infamous high banks of Salem. It's going to take a really talented Bandit to conquer them all!"
Boles, owner of Jupiter Enterprises, picked up wins in the first two races of the Bandit season at Mobile International Speedway and Motor Mile Speedway.
Despite the two wins, Boles still sits in third place in the overall standings behind Tommy Boileau and Ricky "Rude" Proffitt. The series awards points for passing other drivers in the feature race, and Boileau and Proffitt have accumulated enough passing points to stay ahead of Boles.
In addition to the racing action Saturday, the series will also host the Minimizer Fan Series Truck Show for fans to bring out their own rigs to show before the racing starts.
"We've got stuff going on all day, including the Bandit Meet and Greet, where fans can meet their favorite Bandits," said series General Manager Jason Johnson. "We'll also have the Minimizer Bandit seat giveaway, where a CDL holder has a chance to win an awesome truck seat. Classic Carriers will also be on-hand doing driver recruiting, so if you're thinking of getting into trucking or looking at making a change, get down to Concord Speedway on May 5th."
The Bandit Meet and Greet will start at 4 p.m., and racing will begin at 7 p.m. Tickets for the race are available here for $25. Children 8 and under get in free.