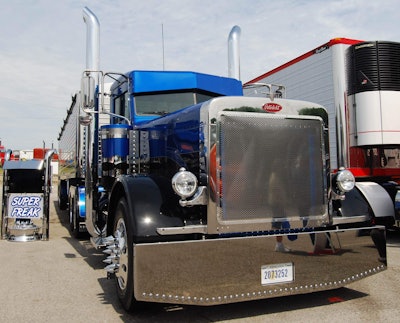 I wrote a little about the Davis Bros. small fleet of Owensville, Ind., in this story posted live from the Fitzgerald Truck Show and Overdrive's Pride & Polish in Crossville, Tenn., last week. While I can't attest to much beyond what part owner (with his brother, Tom) Brian Davis told me, I can say the fleet's good to its drivers in one way I witnessed firsthand — two beautiful new 2014 Peterbilt 389 gliders made special for two of its longtime operators, a flattop and stand-up, respectively, of similar design. Here's the flattop: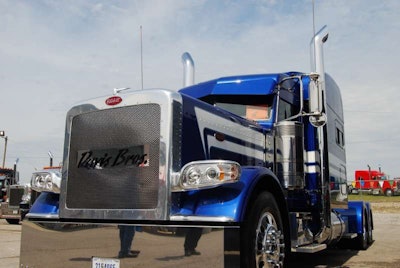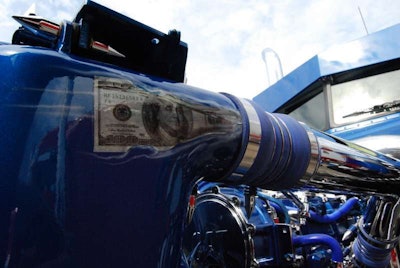 But those two weren't the only trucks the Davis Bros. had on offer. In the Limited Mileage category in the competition they showed a former coal-hauling 2005 Pete 379 daycab — witness the picture at top — paired with a pristine custom hopper bottom trailer. The perhaps most distinctive feature, the 550-hp Caterpillar engine, is custom-detailed in stunningly whimsical (for lack of a better description) fashion. I touched on it a bit in the previous story, but I ultimately thought a bit of vid treatment would be a nice diversion from July 4 festivities or another day in the life of a highway hauler, wherever you happen to be today. I hope you enjoy.
And happy birthday to U.S.! Here's hoping the day's a good one for you.
[youtube 46vc6NCRVFI nolink]