Fort Dodge, Iowa-based Jaeschke Trucking owner Cody Jaeschke showed his newest truck, a 2012 Kenworth W900 that he bought in early 2021, at the Shell Rotella SuperRigs working truck show in Hampshire, Illinois, in late July 2021. 
He bought the truck from California and did a motor swap, where he added a 550-hp Cat C15 with an 18-speed and 3:55 rears. He then gutted the rest of the truck and rebuilt it in time for the show. In the video above, the truck is coupled with a 6,800-gallon 2019 Walker tanker. The frame has been painted, and the end-caps are vinyl-wrapped.
Among upgrades to the truck include a new front end and interior, new fenders, tanks, step boxes and more. "Pretty much everything you can touch on it, we've kind of had off and redone," he said.
Inside the rig, Spare Time Fab did the upholstery work with white and red button-tuck. Jaeschke took out the old dash and added a new one himself, and overall 98% of the work done on the truck was done in his shop. 
Jaeschke said the white-out look is something he likes the look of, but at the time of the show, he was still considering adding a stripe to it. 
When Overdrive spoke to Jaeschke at the show this summer, he was running 7 trucks and 33 tankers in his fleet, in addition to owner-operators pulling for him. The fleet hauls a lot in the Midwest, but has loads going to both coasts, too.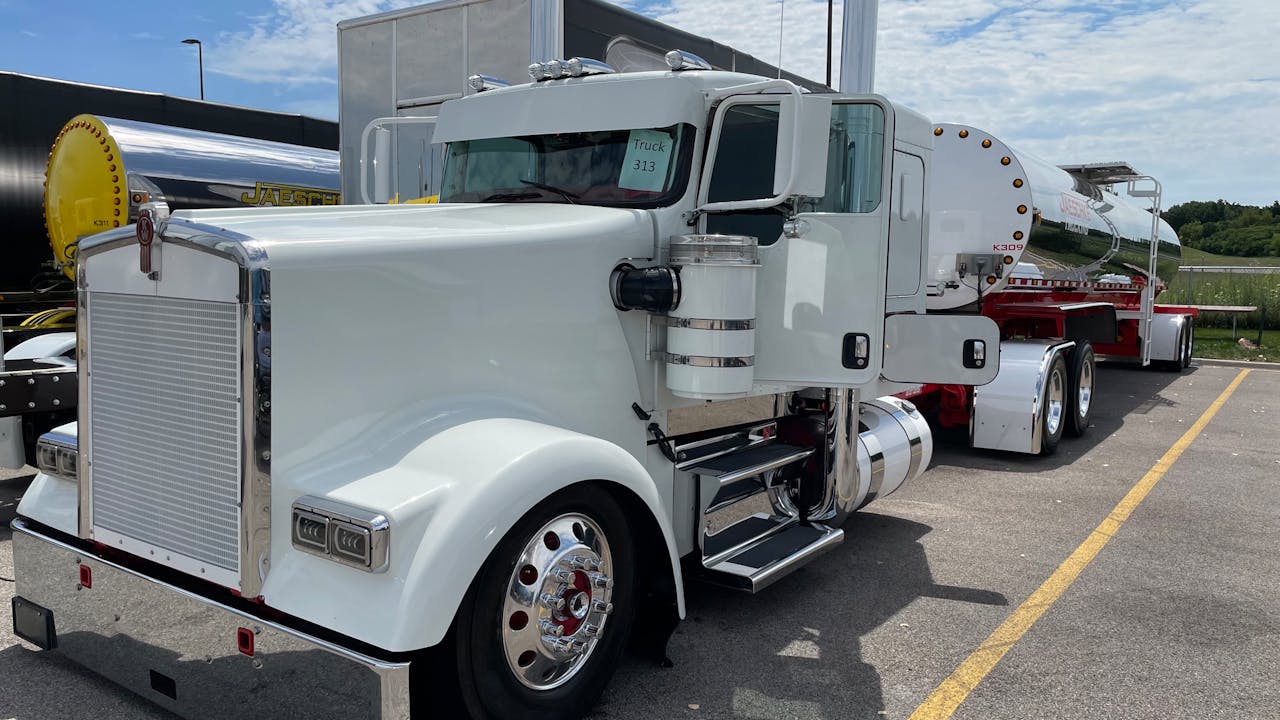 Cody Jaeschke showed this 2012 Kenworth W900 at the 2021 Shell Rotella SuperRigs truck show in Hampshire, Illinois, in July.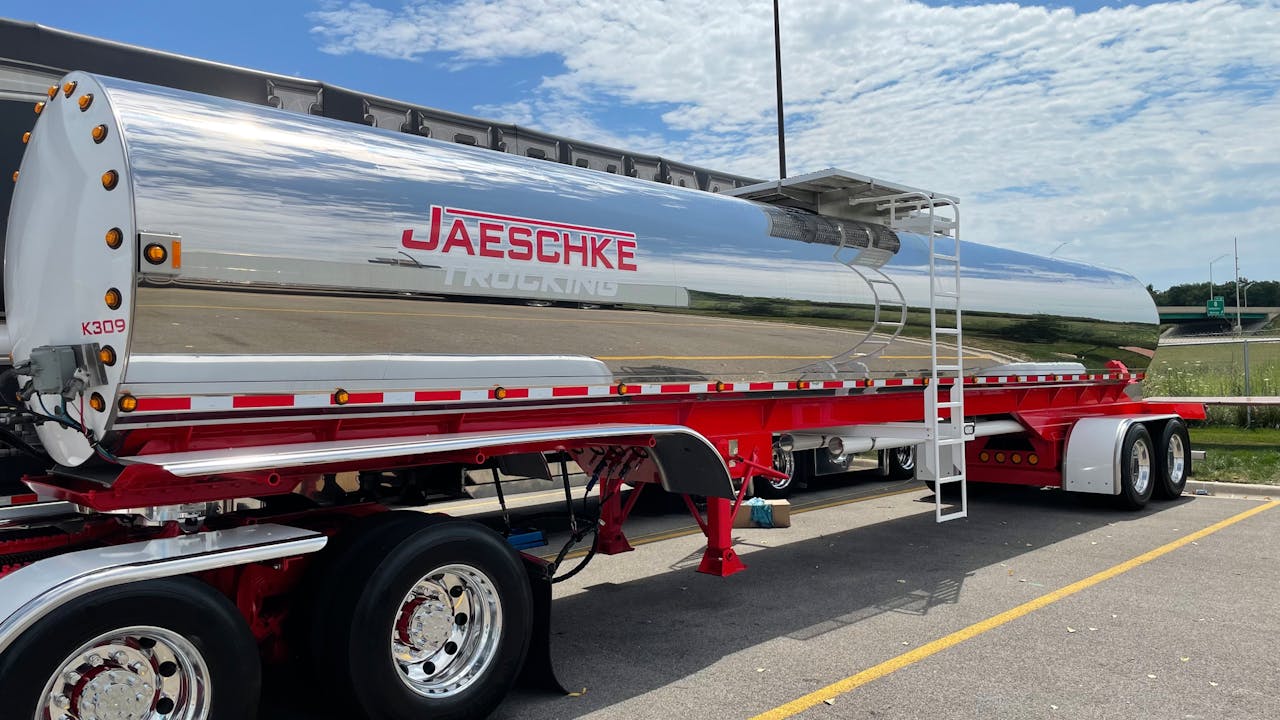 The truck was coupled with a 2019 Walker 6,800-gallon tanker. It features a painted frame and vinyl-wrapped end-caps.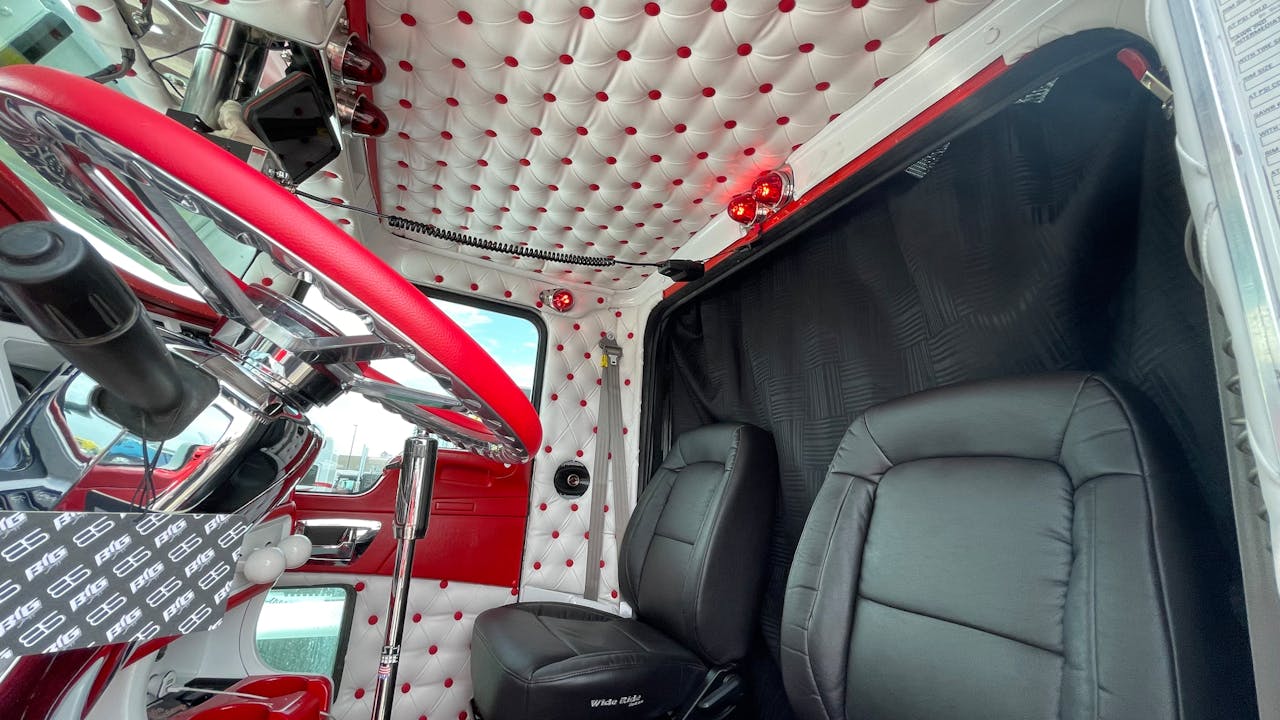 Spare Time Fab did the white and red button-tuck upholstery inside the truck. Other interior work was done by Jaeschke.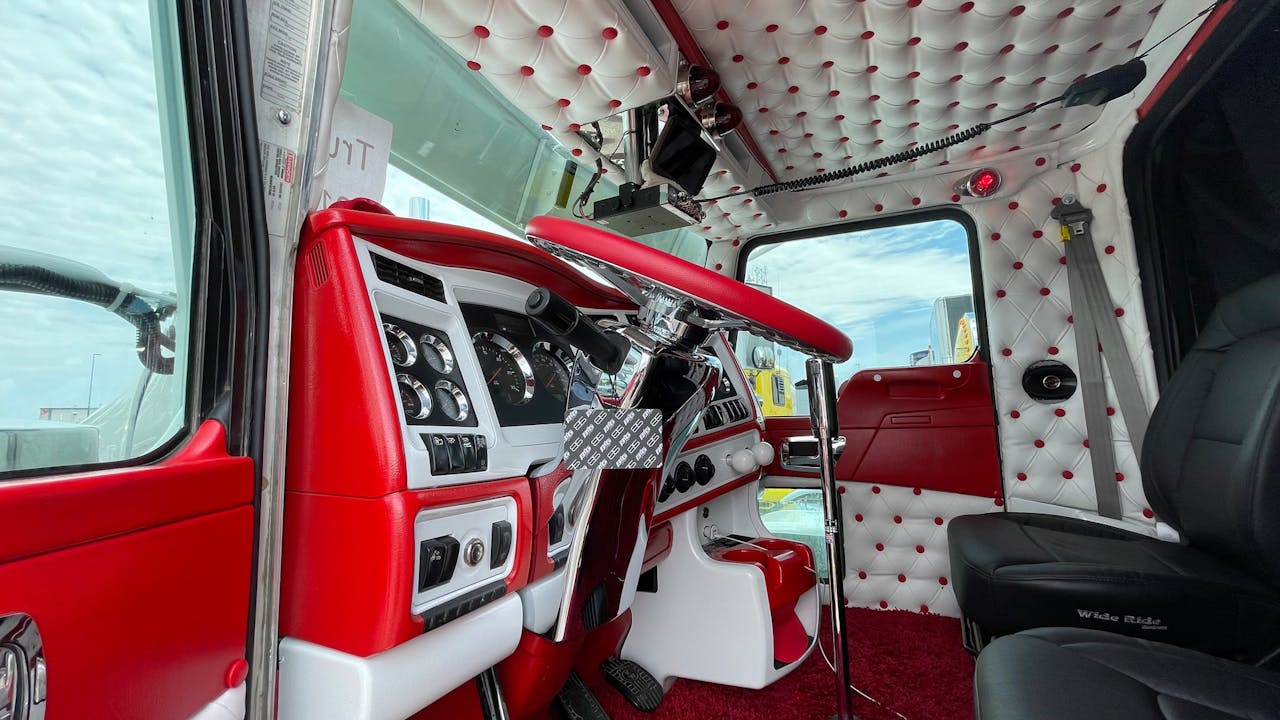 Jaeschke pulled out the truck's original dash and replaced it with a new one that he painted to match the truck's red and white color scheme.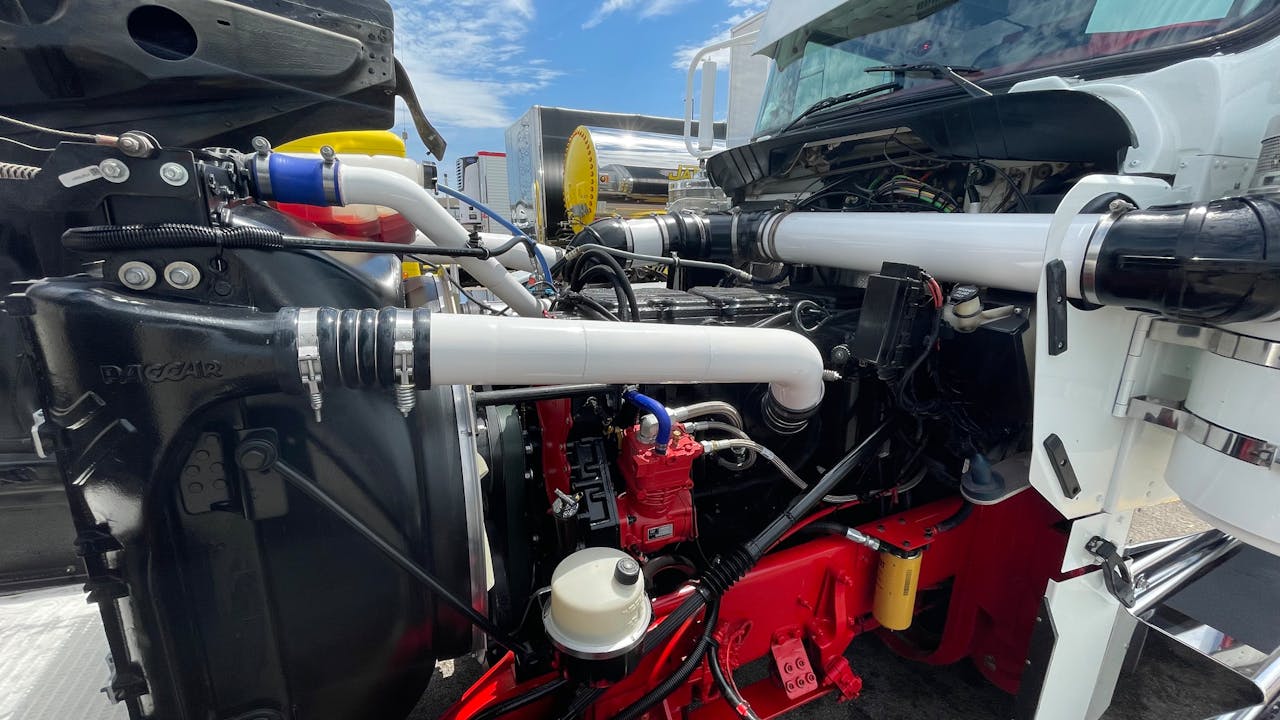 Jaeschke swapped out the original engine when he bought the truck earlier this year with this 550-hp Cat C15, which he has painted to match the exterior of the truck.