Owatonna, Minnesota-based TraLo Companies driver Colin Rodgers showed this 2015 Peterbilt 389 at the 2021 Shell Rotella SuperRigs working truck show in Hampshire, Illinois, where it won fifth place in the Tractor-Trailer division. The rig is coupled with a 48-foot conestoga that's painted to match the truck.
As Rodgers explained, the truck was built out West, and the idea for the unique brownish-green color scheme came from an Old Navy t-shirt.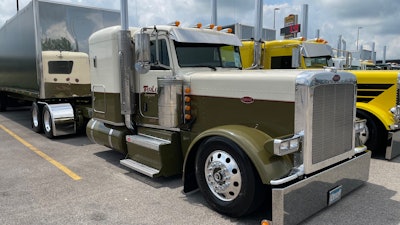 While the truck features plenty of custom additions, Rodgers says the goal is to keep it looking old-school, which he believes "is everybody's favorite part about it going down the road. It ain't overdone with lights. That stuff is cool, but we like to keep it old-school looking."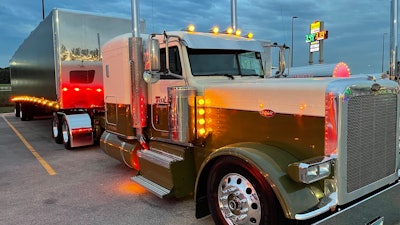 Hear more from Rodgers, and catch many more views of the rig in the video up top.