Jay Van Kampen, the owner of Wooden Shoes Trucking, found this 1976 Kenworth W900 Bicentennial on Craigslist in 2015. It wasn't just any Bicentennial edition W900, though. It was the exact truck his father had owned and driven until he passed away in 1981.
Van Kampen showed the truck at the Guilty By Association Truck Show in Joplin, Missouri, last fall.
After his father's death, the truck was auctioned off, and Van Kampen heard the new owner wasn't a fan of the paint scheme, so he painted it blue. When the truck popped up on Craigslist more than 30 years later, Van Kampen knew it was the same truck when it was listed as a blue Bicentennial W900. His thoughts were confirmed when the seller recognized his last name as he called to make the deal.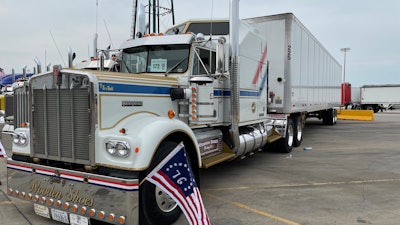 When he got the truck back to his Poquoson, Virginia, home base, he started a resto-mod on it.
"I made it workable," Van Kampen said. "I made the sleeper 14 inches bigger and put a couch in it. It's got the original cabinets in it that my father hung his shirts in that I hang mine in. But it's just got a couch instead of a bed."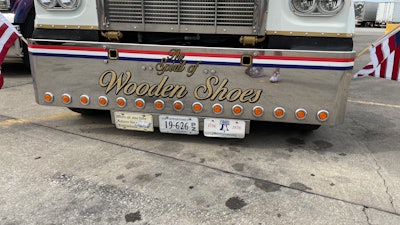 He also swapped out the engine, putting in a 12.7-liter Detroit to replace the original V8 Detroit. He also added a modern RTLO 13-speed with 3:58 rears, an air ride front end, disc brakes on the front axle and more.
As much work as Van Kampen has put in the truck to restore and modify it, it still works. "I didn't build the truck just to take it to a show," he said. He took about three and a half years to complete the build, doing little pieces at a time. Most of the work was done in his shop, including stretching the frame by four feet.
Van Kampen started Wooden Shoes Trucking in 2006 and now has around eight or nine trucks, with four company drivers and four owner-operators, plus himself when he gets a chance to drive.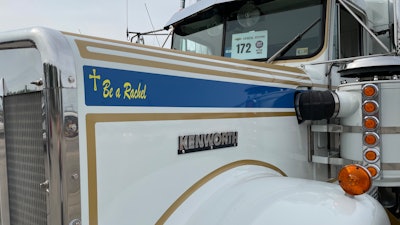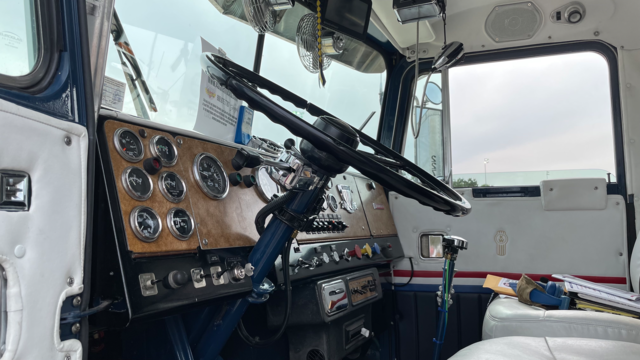 Much of the interior of the truck is still original, including the dash.