If you saw Chelsea, Oklahoma-based Ray Morris walking through a truck stop parking lot, you would not believe the truck he was driving was his. His 2000 Peterbilt 379, "Murder Pete," is a blacked-out, skull-adorned masterpiece that doesn't match Morris' calm and friendly demeanor.
Morris showed "Murder Pete" at the Guilty By Association Truck Show in Joplin, Missouri, in September 2021.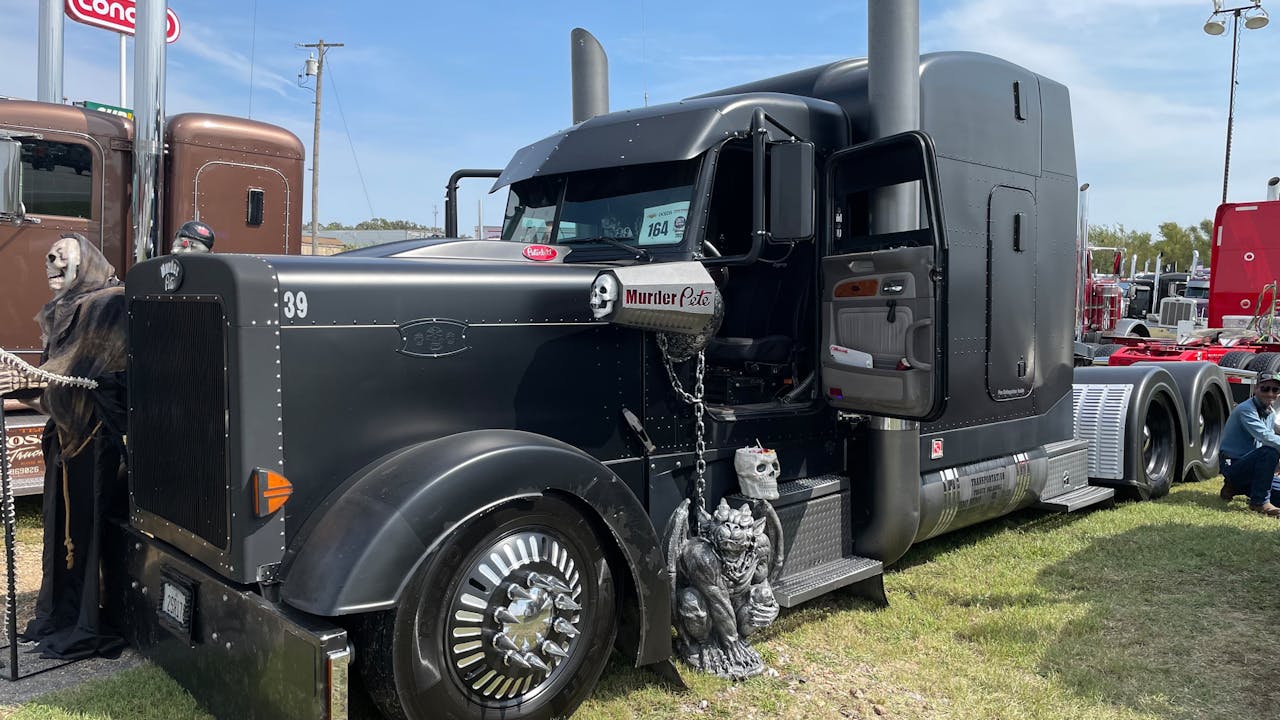 Ray Morris has owned "Murder Pete" for about 10 years, transforming it from a "run-of-the-mill truck" to what it is today.As he explains in the video above, the truck earned its name through a history of ill fate. The truck's original owner, Robert Bohn, passed away in the truck. Morris also suffered a significant head injury after buying the truck about 10 years ago.
The rig is painted satin black, and Morris says he's continually adding custom touches to it as he thinks of things while going down the road. When he bought the truck, it was blue and "just a run-of-the-mill truck," he said. Under the hood is a 6NZ Cat pushing around 700-hp with an 18-speed.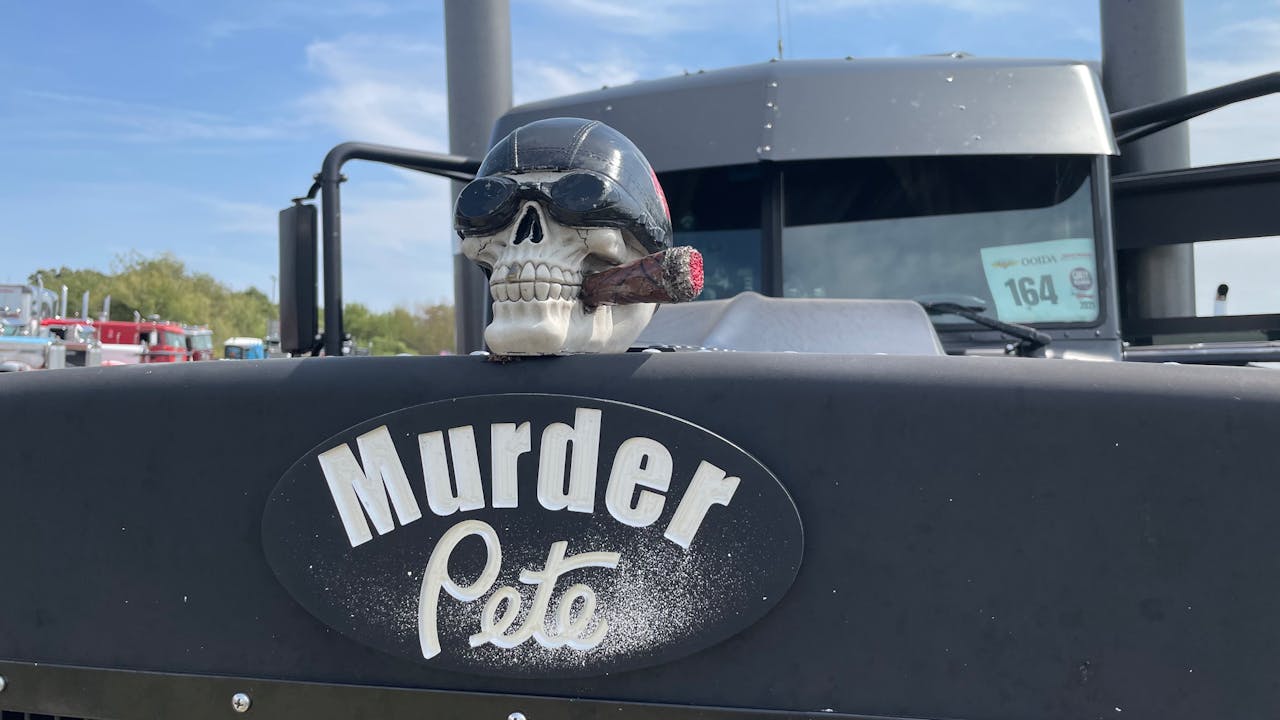 Among the first big mods Morris undertook was addition of the cowl induction hood. Since then, he's added suicide doors, an air ride front end, 10-inch stacks and much more. From the hood ornament to the rear fender, the truck features skulls throughout.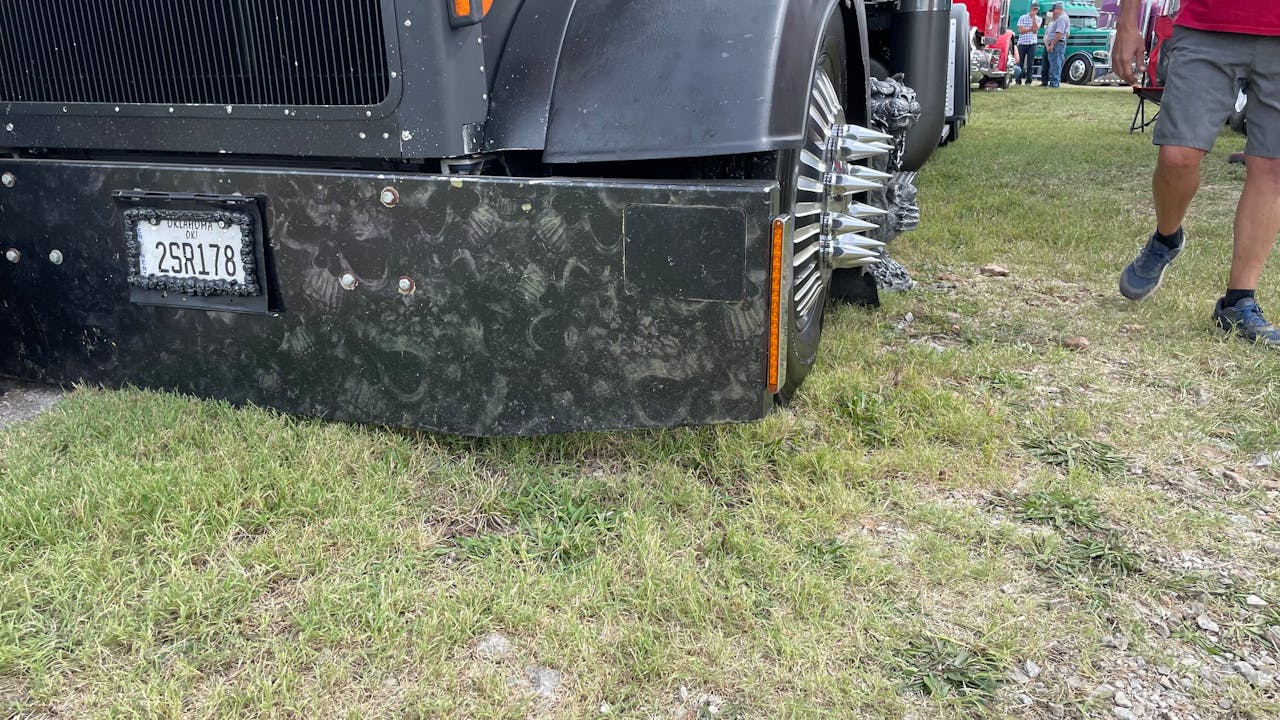 One unique feature on the rig is the removable covers for headlights tucked in behind the front bumper.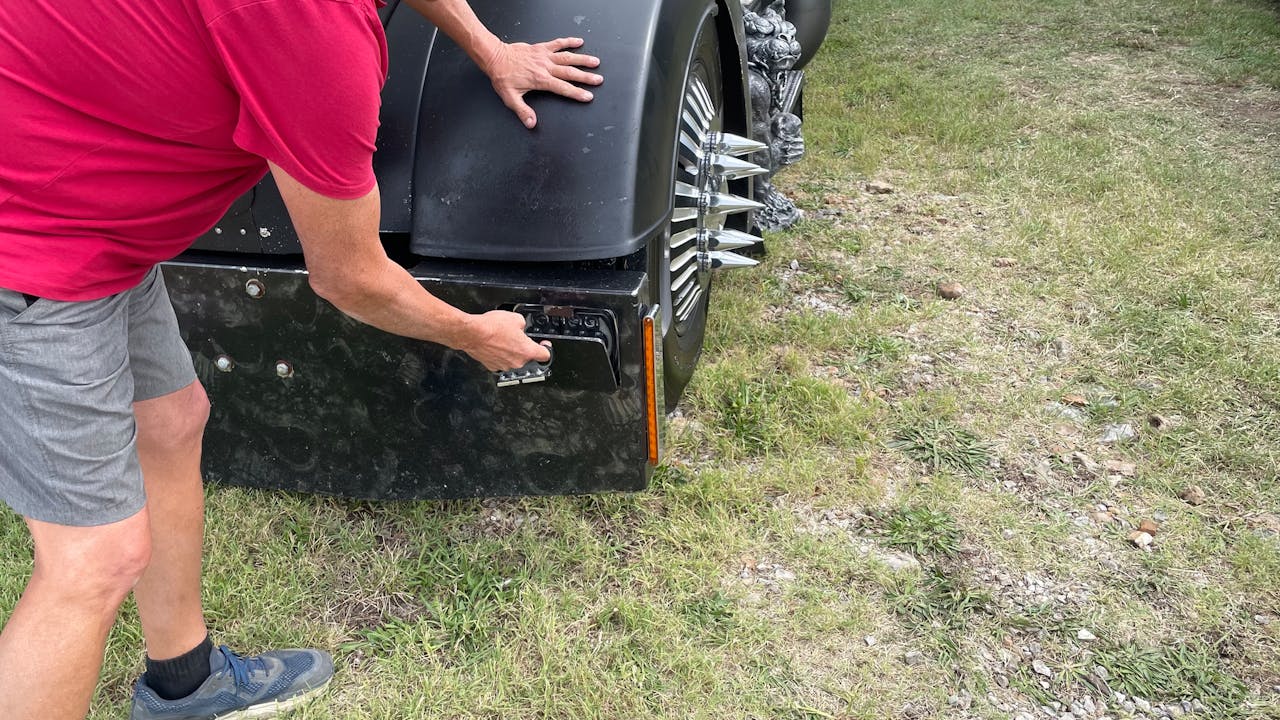 Morris has a brass knuckle-style magnet that he uses to remove the headlight covers.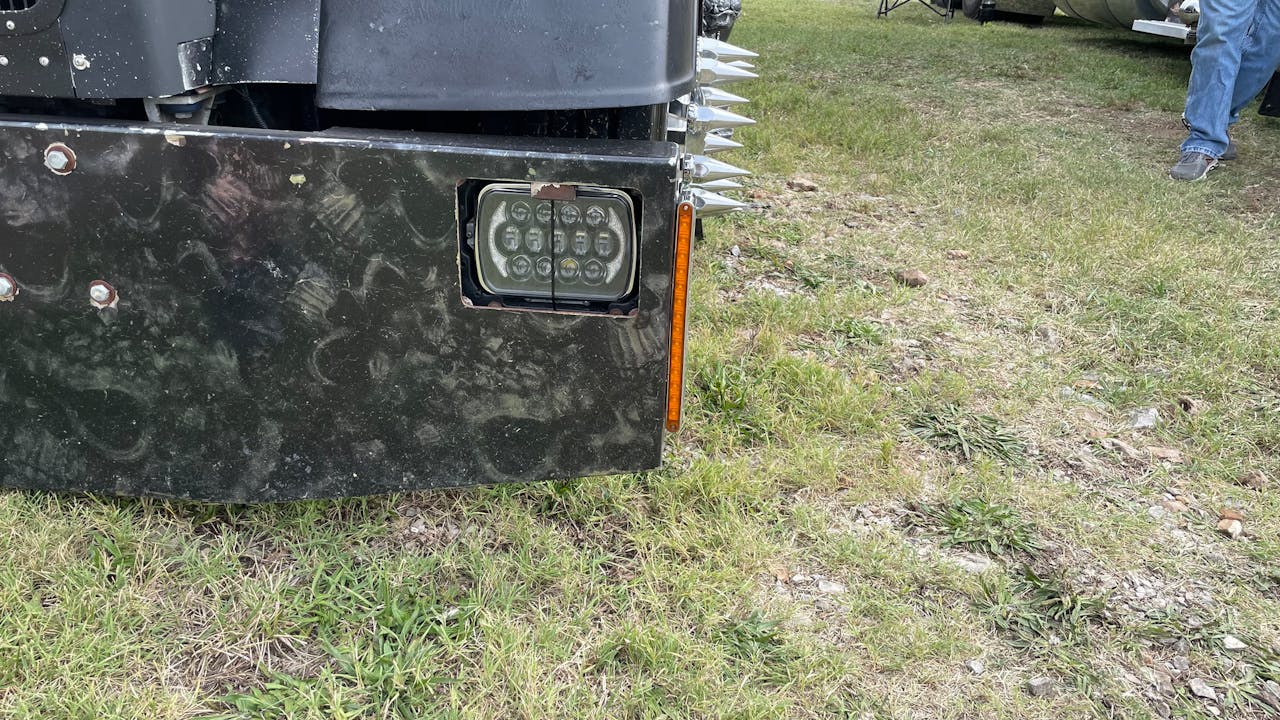 The final result after the covers are removed.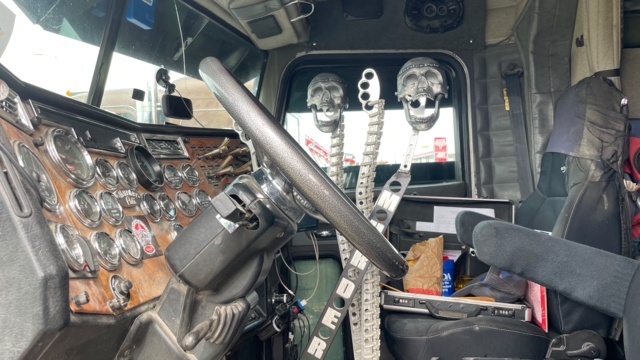 The shifters in the truck continue with the skull theme and add spines running down the length of the shifters.