Third-generation owner-operator Chris Legg, based in Farwell, Michigan, has had to overcome numerous obstacles to keep his family legacy going with this 2018 Peterbilt 389 glider, which he leases to Thomaston, Connecticut-based JRC Transportation. In 2014, Legg was involved in a crash in which he had to lay his truck on its side to avoid hitting a car that cut him off. "I rolled the truck over on its side at 65 miles an hour," he said. "It slid quite a ways, and I had to take a break for a little while."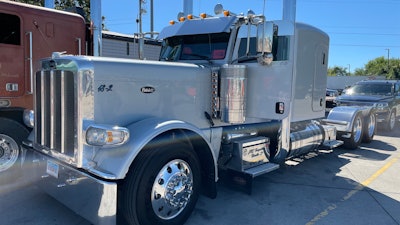 As a result of the crash, doctors told Legg he may not walk again, but "I really turned that around," he said. When he got out of the hospital, he felt ready to get back on the road, but it took two and a half years to be cleared by doctors.
Easing back into over-the-road work, he went to North Dakota and worked the oilfields in the winters for two years. "I figured there wouldn't be much traffic up there, so I wouldn't be nervous about it," he said.
His return to busier highways came with a lease to JRC, where he's been for about three years now.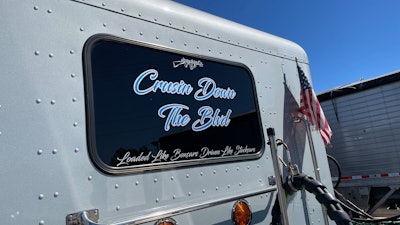 Legg's glider is powered by a 650-hp Detroit 60 Series with a 13-speed. He's had it tuned up with a bigger turbo and injectors by TML Truck & Trailer out of Ocala, Florida. He pulls a flatbed, hauling a lot of equipment for windmills in the Midwest.
Forty-five years old at the time of GBATS last September, Legg's been hauling since he was 18. He worked for his father and grandfather until they decided to retire, at which point, he said, "I just had to fight for myself and try to find something. In today's conditions, I can't afford to run under my own authority."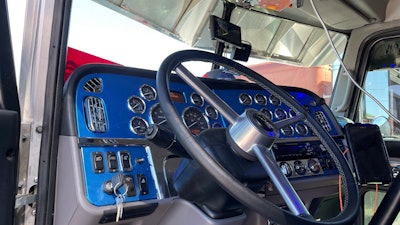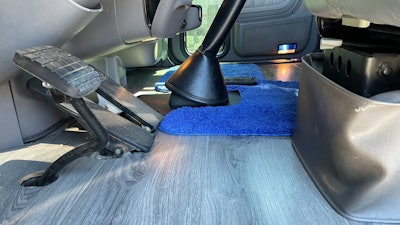 Hear more from the owner-operator, and find plenty more views of pristine rig, in the video at the top.