Transcript
Jonesboro, Arkansas-based Randy Victory shows off his wild side with this "Wild Child" 1999 Peterbilt 379, a stark contrast to his classy 1986 Peterbilt 359 previously featured here on Overdrive. Victory showed "Wild Child" at the Shell Rotella SuperRigs working truck show earlier this summer alongside that "Nut Buster" 359.
The 379 features old-school flames on the hood, down the side of the truck and on the rear fenders, along with a custom grille and numerous other custom touches that play into the truck's persona.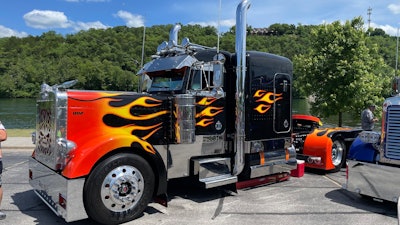 Victory bought the truck 16 years ago and since that time has changed something in just about every area on it. The paint was done originally two years after he bought it.
"I liked the old-school flames, so that's where I come up with it," he said.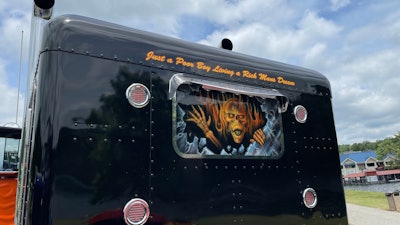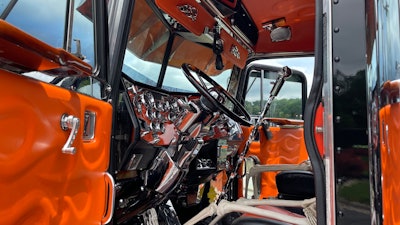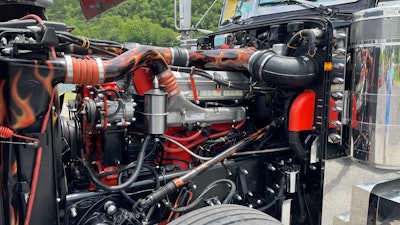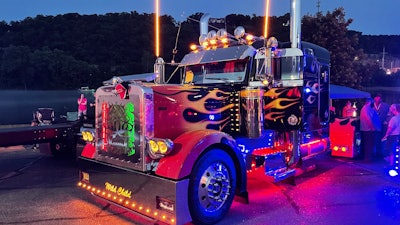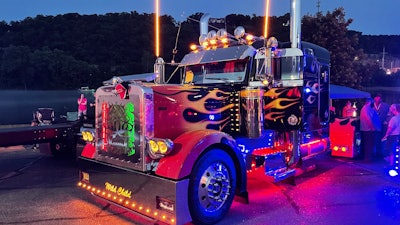 Transcript
Randy Victory:
I got a '99 Pete 379.
It was a stand-up. I put the flat-top version on top of it.
Oh yeah. I've done the inside, all the interior and everything.
Redone the motor and all that stuff on it, so. It's got a 600 Detroit with an 18-speed.
I got a custom grille; the paint job I won at another truck show. Really it was a joke then ended up I talked the guy into doing the airbrush. He said as long as I done all of the sanding and this and that, he'd do the airbrushing, so… I like the old-style flames so that's where I come up with it.