Andy Chavez Sr. continues to school his son on the ins and outs of combination hauling in this pristine 2020 Peterbilt 389, the flagship of his longtime A&D Equipment business, hauling construction equipment in and around the region that includes the company's Santa Clara, California, home base.
In the above video, hear from both Chavez Sr. and Jr.. The latter, as he eases into combination hauling, pulls more routinely these days in a three-axle rollback straight wrecker for the business, which contracts with a bevy of owner-operators Chavez Sr. feels a family bond to.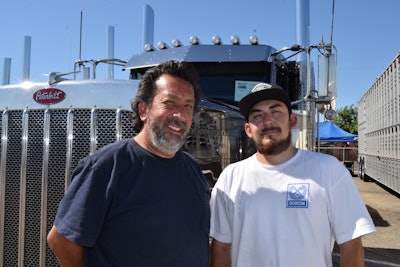 Chavez Sr. noted the company continued to weather the fuel-price situation (above $7/gal. at the time in California) and uncertainty around the state's AB 5 contractor law.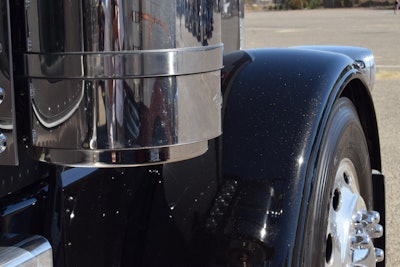 Said Chavez Jr. of his current work, as he eases into the business full-time and then some: "I'm having a blast."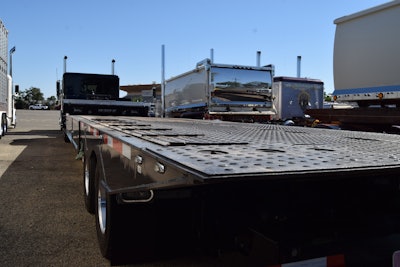 Find plenty more views on the unit in the video up top.
---
For custom-equipment features delivered to your email inbox weekly, subscribe to Overdrive's weekly Custom Rigs newsletter via this link.