This is the very first aerodynamic truck the Antonio & Sons small fleet ever purchased. Bought used in 2020, the 2016 Peterbilt 579 isn't super-flashy but bears the distinctive silver-and-black scheme of the Fresno, California-headquartered 28-truck business.
Dominic Gonzalez, one among two sons of fleet owner Antonio Gonzalez now involved in the business, showed the rig at the second annual A.J. Soza Memorial Truck in Show in Merced, California, in June 2022.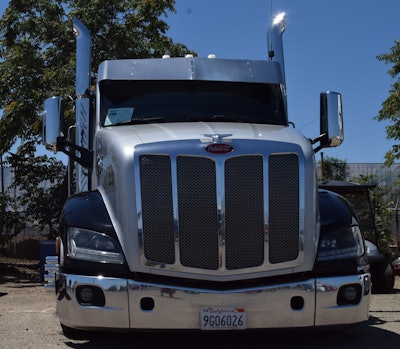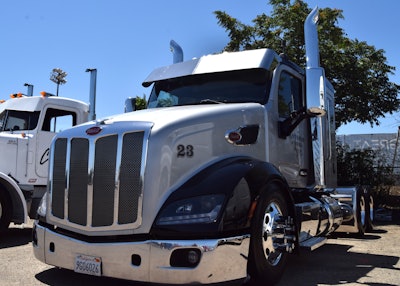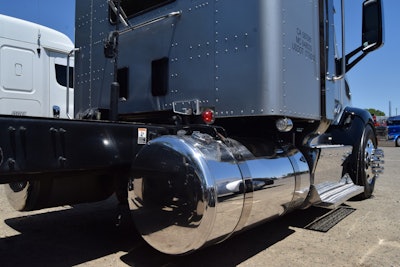 The fleet hauls almonds and other commodities in "dry vans, flatbeds, hoppers and containers to [and from] the Port of Oakland," Dominic said. A lot of it is home-every-day, local work for employed drivers and a bevy of subhauler owner-operators in the busiest parts of the almond season.
Dominic's father inherited the trucking trade from his own father, an owner-operator who passed too soon. Antonio went out trucking on his own then first in a 1983 International cabover, starting in the late 1990s, Dominic said. He bought an FLD afterward, and brought on a lifelong friend with his two-truck fleet. The seeds of the fleet's recent-history expansion were planted in 2003, when Antonio & Sons contracted with the almond company that remains a central customer to this day.
Since 2015, Dominic said, expansion of the asset business has entailed purchasing three to four trucks pretty much every year to where they are today, at 28 owned and operated assets.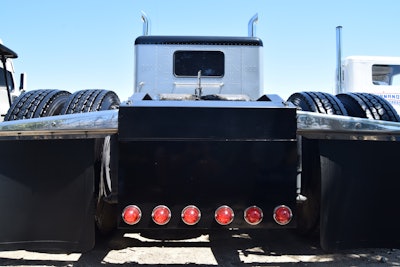 Dominic and his mother, who retired from a nursing career to come aboard as the fleet grew to need a more robust back-office staff, are both involved in operations, as is Dominic's brother. The whole family, essentially, has "all been slowly but surely helping out," he said.
---
For more video work and custom-equipment features delivered to your email inbox, subscribe to Overdrive's weekly Custom Rigs newsletter via this link.