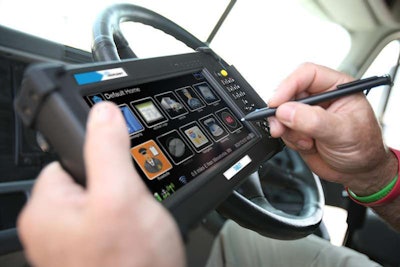 Electronic logging hardware and software provider PeopleNet announced last week it has updated its eDriver application to reflect the reversion to enforcement of pre-July 2013 rules governing the use and scope of a 34-hour restart.
PeopleNet says the change was made Dec. 22 — six days after the president signed the bill that made the restart changes law.
Any violations that were recorded between Dec. 16 and Dec. 21 should be automatically cleared from the displays when drivers login, the company says.
Other e-log providers have also announced they updated their software to reflect the changes.
The 34-hour restart rules enacted in 2013 are suspended at least until Sept. 30, 2015, per Congressional direction. The rules will be reenacted if FMCSA presents a study to Congress that justifies the rules.