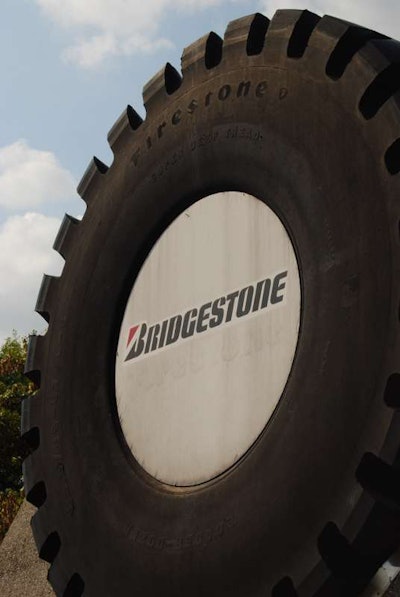 Bridgestone officials say the company's new Ecopia tires and complementary Bandag FuelTech retreads provide added value over the tires' life cycles, due to their fuel-efficient designs and the premium, long-life casing of the Ecopia.
The company detailed the tires' attributes during an Aug. 14 meeting with trade press at the company's flagship truck tire facility in Warren County, Tenn., and training facility and retread plant in La Vergne, Tenn.
Owner-operators should consider these tires assets to be managed, thereby gaining maximum value, said Marketing Vice President Scott Damon. In the design process, "We don't just keep in mind the original wear performance of the new tire," he said. "We want to make sure that tire will be retreaded two to three times with the same rolling resistance benefit."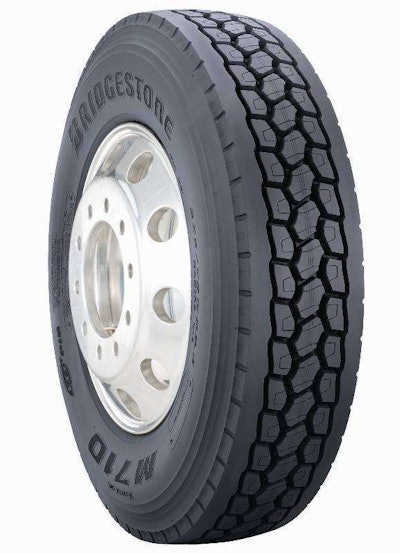 The integrated design of the Ecopia tires (pictured here is the M710 drive) and FuelTech retreads is Bridgestone's effort to "solve the great tire technical challenge of optimizing wear and rolling resistance without sacrificing wet traction" and other necessary tire characteristics. The Ecopia line is now available at TA Petro truck stops, among other locations, and is being made available at dealers, Damon noted. "It's been quite successful" since its introduction earlier this year.
For more information on the complete lineup, including Greatec wide-base tires optimized for wear and efficiency, visit this website, where life-cycle cost calculators for each tire position and other resources are accessible.
Redoubling company efforts toward helping fleets and owner-operators manage maintenance over the long life of a Bridgestone casing reflects the growing competition from cheaper tires of lesser quality, among other developments in the truck tire market, said Commercial Solutions President Kurt Danielson.