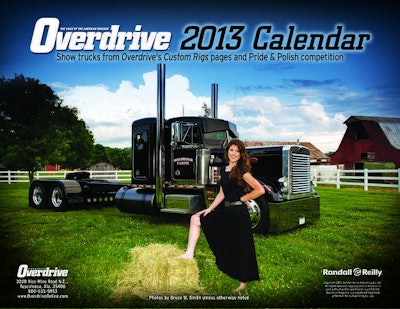 For those who still haven't picked up a 2013 calendar, (or are simply looking for another) the Overdrive 2013 show truck calendar is still available and features shiny rigs from Pride & Polish and Custom Rigs.
The calendars come in two sizes:
For the premium calendar — vertical format 13.5-in. by 19-in. — click here.
For the standard calendar — horizontal format 11-in. by 17-in. (open) — click here.
Let us know what you think of the calendar — drop a comment below.