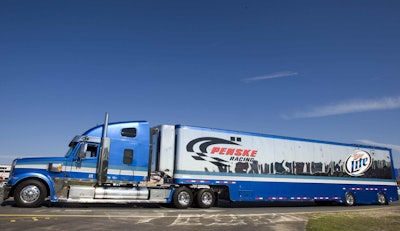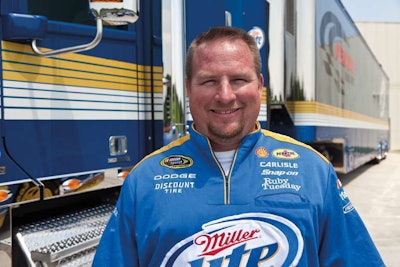 Fan of the Miller Lite "Blue Deuce?"
That's the car Brad Keselowski drives in the Sprint Cup NASCAR series — the No. 2 Dodge he piloted to five victories and the 2012 Sprint Cup title this race season, which culminated last month.
Overdrive sister site Truck Parts & Service recently got the chance to interview Keselowski's team's transporter, Dan "Barney" Collins, who talked about his role in carrying the Miller Lite car across and around the country from February to November.
He also talked about his 2012 Freightliner Coronado — dressed, of course, in its own Penske and Miller Lite-themed graphics.
See the full story here.