Happy Monday, and with it a bit of a post-mortem on and look ahead at the first in what's planned as a series of competitive events taking place in tandem with NASCAR races around the country this year — with a trucking angle at the center of it all. The TravelCenters of America chain is sponsoring this year what it's calling the TA Truck Service Challenge competition for NASCAR Xfinity Series and Monster Energy Cup Series professional transport drivers, the haulers who drive truck for each of the teams in the premiere racing competitions.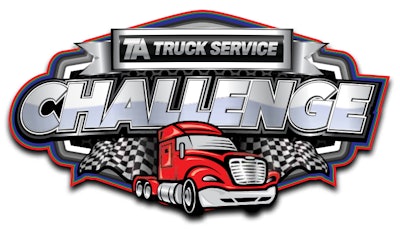 The challenge, conducted the day the transport haulers arrive at the track, tests the truckers' skill behind the wheel, likewise knowledge of regs on a written test. Each participating hauler will compete in six competitions over the course of this season, earning points for both driving skills on a course and answers on the written test.
With the first event in the books, it looks like trucker Brendan Greene hauled in the first $1,000 with the most points earned at the Atlanta Motor Speedway this past Thursday. At the end of the season, a Grand Champion will be crowned at the Charlotte Motor Speedway Sunday, September 30. The first place driver will take home $25,000, second place will win $10,000 and third place will win $5,000.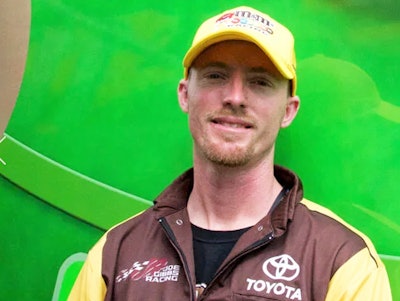 Here's the schedule for the rest of the season of Thursday race-week events:
Texas Motor Speedway: April 5
Sonoma Raceway: June 21
Kentucky Speedway: July 12
Las Vegas Motor Speedway: September 13
Charlotte Motor Speedway: September 27
In press materials distributed by TA this week, President and COO Barry Richards had this to say about the events' potential: "Every item at the race, from the race cars to the bottles of water at the concession stands, are transported by a truck driven by a highly skilled professional. We are honored to recognize the transport drivers and the valuable role they play in the racing series."
Joe Gibbs Racing transport driver Tom McCrimmon, who won a similar challenge series in 2012, noted the series is an opportunity for the truckers to "show the public what transport driving is all about and what professional truck drivers really do."
Find more on the race-haul and related past coverage via the following links: