Note: This story is part of a larger package on glider kits and their viability for owner-operators. Click here to see the main story.
Fitzgerald's plant in Byrdstown, Tenn., specializes in putting engines and transmissions into the glider bodies, says Tommy Fitzgerald. It receives engines from a Fitzgerald plant in Kentucky, where the company tears down old trucks. Once the engines have been inspected and the blocks are approved for remanufacturing, they're shipped to the Tennessee facility. Here's how trucks come together there:
(1) After the engines are received at Birdstown, Fitzgerald technicians tear them down and rebuild them. The engines are painted to custom or standard color: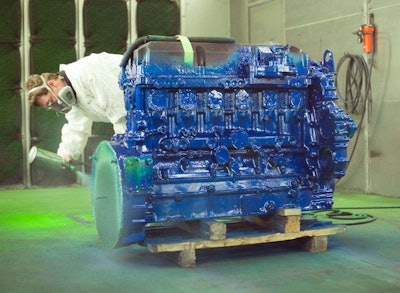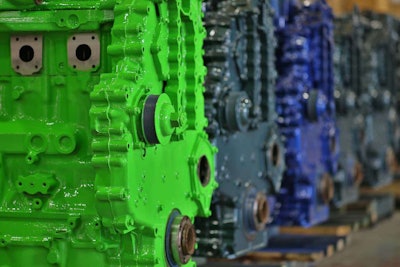 (2) A team installs the transmission, clutch and engine accessories and sends the assembly to the build team: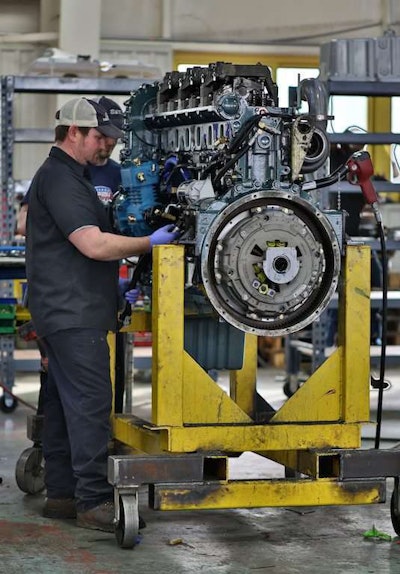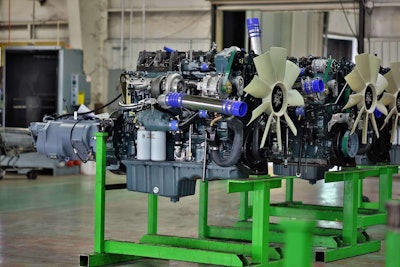 (3) Dozens of new bodies from Freightliner, Peterbilt and Kenworth are delivered to Fitzgerald weekly: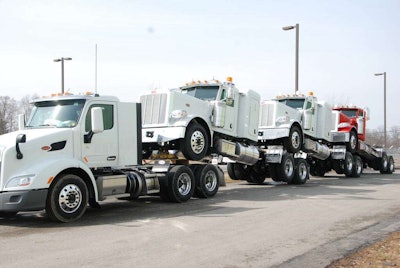 (4)The build team installs the completed engine and transmission. Once the engine is set, the team can complete the kit and have it ready to drive in about three and a half hours: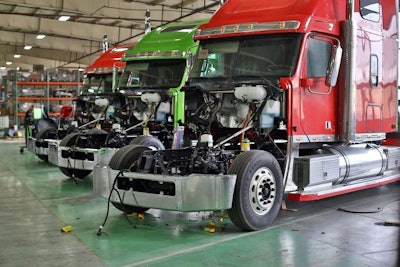 (5) A Peterbilt 389 is ready to roll out of the shop as a completed glider kit. Fitzgerald produces about 50 trucks a week at its Byrdstown plant: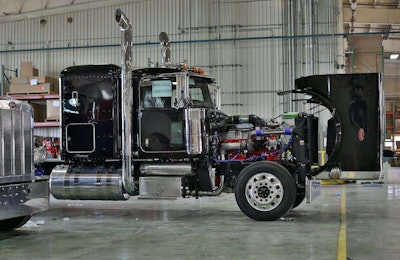 Click here to see Overdrive's story on glider kits for owner-operators.