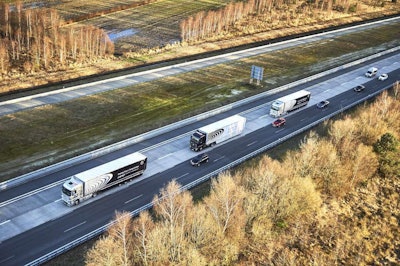 Tesla, makers of electric and semi-automated sedans, announced this week in an online blog post it has already begun work on an electric-powered heavy-duty truck.
Tesla CEO Elon Musk in a July 20 blog post titled "Master Plan, Part Deux" said the heavy-duty truck development could be unveiled as early as next year, though the company is still in the early stages of development, he said. "We believe the Tesla Semi will deliver a substantial reduction in the cost of cargo transport, while increasing safety and making it really fun to operate."
Musk also in the blog post addressed criticism of the company's autonomous Autopilot system, which came under fire recently by the public and regulators for its role in causing a fatal crash in which a Tesla Model S sedan hit a Class 8 tractor-trailer.
"This is not beta software in any normal sense of the word. Every release goes through extensive internal validation before it reaches any customers," Musk writes. "It is called beta in order to decrease complacency and indicate that it will continue to improve (Autopilot is always off by default). Once we get to the point where Autopilot is approximately 10 times safer than the US vehicle average, the beta label will be removed."
Tesla is not the first company this year to say it has an electric semi in the works. Start-up tech company Nikola (a company also named after famed inventor Nikola Tesla) announced this year it plans to release an electric Class 8 truck — targeted at owner-operators — in the coming years.