Trucking news and briefs for Monday, April 5, 2021:
Two recalls hit 11K Western Star, Freightliner trucks
Daimler Trucks North America is recalling more than 11,000 trucks in two separate recalls – one affecting the clutch assembly and one affecting the wiring harness – according to National Highway Traffic Safety Administration documents.
One recall affects approximately 6,105 model year 2021 Freightliner Cascadia and Western Star 4700 trucks in which the clutch flange could break. If flange failure occurs, loose parts could fall into the clutch pressure plate assembly, resulting in clutch disengagement.
DTNA will notify owners, and dealers will replace the clutch on the affected trucks. Owners can contact DTNA customer service at 1-800-547-0712 with recall number FL-881. NHTSA's recall number is 21V-209.
The other recall affects approximately 5,111 model year 2019-2021 Western Star 4700 and 5700 models in which the ground harness wiring may be undersized and may cause a connector to melt, which could stall the engine.
Daimler will notify owners, and dealers will replace the ground harness for free. DTNA's recall number is FL-880, and NHTSA's recall number is 21V-206.
Roadwork to impact I-69 travel in southern Michigan
The Michigan Department of Transportation will resume a project on 12 miles of I-69 and three bridges near Coldwater, Michigan.
During the project, planned for April 12 through Aug. 27, one lane of I-69 will remain open in each direction.
Started in 2020, the $7.7 million investment includes pavement and joint repairs, resurfacing, crack sealing and drainage improvements on I-69 between Otis Road and Girard Road. The State Road and Newton Road bridges will also be painted this year.
MDOT says the project will improve ride quality and provide a longer lasting pavement, as well as extend the life of the Fenn Road, State Road and Newton Road bridges.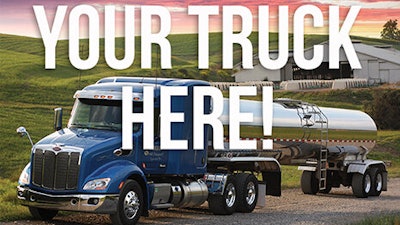 Hankook tire prices increasing
Hankook Tire has announced a price increase of up to 5% for dealers on Commercial Truck Tire products sold in the U.S. Additionally, a price increase will occur on all aftermarket fleet programs. This will be effective on shipments on or after May 1, 2021.
The increase is based on increasing logistics, raw material cost and other market factors that have affected internal costs. Dealers and fleet customers will receive additional information, and questions can be addressed to account managers as needed.