Trucking news and briefs for Monday, April 12, 2021:
Navistar recalls 1,400 trucks for two brakes issues
Two separate recalls involving brakes from Navistar affect more than 1,400 International trucks, according to National Highway Traffic Safety Administration documents.
One recall includes approximately 845 model year 2021 International HV, LT, MV and RH trucks equipped with Bendix pressure switches. According to the recall, a retainer was not properly seated in the SC-3 single check valve and may not provide source air isolation when pressure is applied. As such, these vehicles fail to comply with the requirements of Federal Motor Vehicle Safety Standard number 121, "Air Brake Systems."
Navistar will notify owners, and dealers will replace the SC-3 check valves, free of charge. Owners can contact Navistar customer service at 1-800-448-7825 with recall number 21503. NHTSA's recall number is 21V-227.
The other recall affects approximately 615 model year 2021 International LT and RH trucks. In the affected trucks, the spring inside the spring brake chamber may allow the pressure plate to shift and wear a hole through the diaphragm, which could cause an air leak, causing the parking brake to engage.
Navistar will notify owners, and dealers will inspect and replace the spring brake chambers, if necessary. Owners may contact Navistar customer service with recall number 21502. NHTSA's recall number is 21V-226.
Mack recall hits more than 500 trucks with stability control issue
Mack Trucks is recalling approximately 566 model year 2018-2022 Mack Anthem, Granite (GR/GU) and Pinnacle (CHU/CHX/PI) models equipped with "camelback" rear suspension and electronic stability control.
The affected trucks may not stay in their lane at certain speeds, the recall states, and as such, fail to comply with the requirements of Federal Motor Vehicle Safety Standard (FMVSS) number 136, "Electronic Stability Control Systems on Heavy Vehicles."
Mack will notify owners, and dealers will reprogram the vehicle control units, free of charge. Owners can contact Mack customer service at 1-800-866-1177 with recall number SC0423. NHTSA's recall number is 21V-233.
[Related: Two recalls hit 11K Freightliner, Western Star trucks]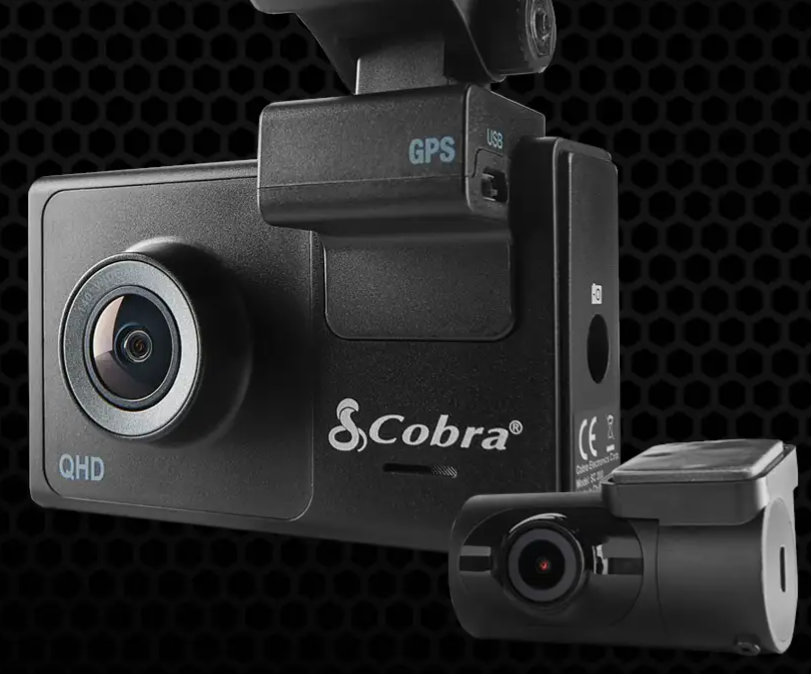 New reporting/insurance benefits for owner-ops with this dashcam | Cobra Electronics' "Smart Cam" or "SC" Series line of dash cameras will include built-in "First Notice of Loss" video incident reporting accepted by most major commercial insurance providers. Historically FNOL has only been available as a paid subscription through fleet programs or enterprises, and its goal is to streamline the claims process for a better experience. With a Cobra SC purchase, the system is automatically available to users free of charge, the company said. With this technology, Cobra's SC Series devices will qualify for the longstanding Owner-Operator Independent Driver Association (OOIDA) benefit that provides a $500 reduction in members' deductibles in the event of a collision if a dash camera with forward-facing video is installed. The Cobra SC Series features four advanced dash camera models that record the road ahead, behind, and potentially inside the vehicle if chosen. In the event of a collision, the units provide automated video incident summaries that format all claim information for sharing. This process can be safely completed from the road through the associated Cobra SC Series mobile app. For independent owner-operators who oversee multiple trucks, an available web portal can help manage information on up to 10 vehicles. SC units are available, with entry-level models starting at $129.95, in Travel Centers of America locations and at Best Buy stores and online, as well as through the Cobra website.

[Related: Ticket challenges, courtroom crash drama, DataQs hurdles: Video's power for clear communication]
Love's offering inspection deals ahead of Roadcheck
Truck drivers can receive free TirePass inspections and half-price DOT inspections at on-site Love's Truck Care and Speedco locations from April 26 through May 6. During this time, drivers can also get a complimentary visual inspection with the purchase of any truck care service.
Love's says the deals are in place to help drivers prepare for the Commercial Vehicle Safety Alliance's 2021 International Roadcheck, which is being conducted May 4-6. The focus of this year's Roadcheck is on hours of service and lighting.
"We know that time is important to professional truck drivers, so by having the TirePass inspection completed while they fuel up, they can save time and be prepared for this year's CVSA Roadcheck," said Gary Price, executive vice president of truck care for Love's. "Love's team members want to help drivers be safe and legal, especially while they continue to deliver essential goods during the pandemic."
Love's TirePass is a tire inflation and assessment service, available on the inside diesel lane at Love's Travel Stops and inside some Truck Care and Speedco locations.