Trucking news and briefs for Thursday, Sept. 16, 2021:
Mack unveils new maintenance program
Mack Trucks announced this week the new Mack Premium Service Agreement, a comprehensive maintenance program that simplifies maintenance and helps increase uptime and improve cost of ownership for Mack Anthem, Pinnacle, Granite, TerraPro and LR owners.
The optional Mack Premium Service Agreement may be added to new truck purchases or added to trucks in service, prior to their first service interval.
The service agreement replaces Mack's existing maintenance plans and streamlines maintenance management with a single program that takes the burden of routine maintenance and preventative maintenance off the truck owner and transfers it to the Mack dealer network.
Mack customers can tailor the plans to the length of their ownership cycle and to the expected operating duty conditions of the truck – normal duty or heavy duty – optimizing maintenance intervals based on duty cycle.
Flexible payment options allow customers to pay on a recurring monthly basis or up front at the time of their truck purchase, billed directly or through their dealer.
The Mack Premium Service Agreement includes a range of services to promote proper vehicle maintenance and peak performance, including:
All aftertreatment maintenance and Diesel Particulate Filter (DPF) cleaning
All scheduled transmission and scheduled axle maintenance
All scheduled engine maintenance and valve adjustments
All scheduled chassis maintenance
Alternator coverage
Regular 74-point inspection and oil analysis
Customers may also add optional services to further customize their plan to fit the specific needs of their operations and duty cycles.
Texas-based trucker named Highway Angel for helping woman after medical emergency
New Braunfels, Texas-based truck driver Addis Tekelu has been named a Highway Angel by the Truckload Carriers Association for stopping to help a woman after she suffered a medical emergency and veered off the road into a wooded area.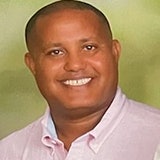 Tekelu was traveling southbound on U.S. 59 on the afternoon of May 18, several miles south of Diboll, Texas, when he saw a pickup truck ahead of him move to the right shoulder and, a moment later, drive off the roadway and disappear into a thicket of trees. Tekelu stopped and ran back to where the driver had gone off the road.
He immediately called 9-1-1 and asked the dispatcher what to do. The vehicle was not visible from the road. Tekelu followed the vehicle's tire tracks from where it ran off the road and made his way into the wooded area. He found the pickup, covered in brush and branches.
"I saw a woman trapped in the vehicle with lacerations to her head," he said. "The windshield was shattered and the driver's side was smashed in."
Tekelu couldn't open the driver's door, but he continued working and cleared enough debris away from the rear door to open it. He climbed in to check on the driver.
"I asked if she could move, but she was in shock," he said. "I kept talking to her, and she asked me to call her husband. Then I asked her if I could pray for her, and she said yes and we prayed together."
Tekelu stayed with the driver until first responders arrived. He was amazed that the driver was able to walk on her own. "I'm glad she was safe, and I was happy I could help," he said.
The police report stated that the driver, who was in her 60s, had experienced a medical emergency which made her feel faint.
For his willingness to assist, TCA has presented Tekelu with a certificate, patch, lapel pin and truck decals. His employer, CKJ Transport, has also received a certificate acknowledging their driver as a Highway Angel.
Former fleet employee pleads guilty in HHG moving fraud scheme
Tal Ohana, an employee of various Brooklyn, New York-based household goods moving companies, pleaded guilty on Aug. 13 to conspiracy to defraud the United States for his role in a fraud scheme.
The Department of Transportation Office of Inspector General says Ohana was employed by C and D Moving, Inc.; Hicks Moving & Storage; Cross Country Moving and Storage, Inc.; and Great Movers, Inc.
According to court documents, between approximately January 2018 and August 2020, Ohana, with accomplices, agreed to defraud the United States and DOT by submitting forms to the Federal Motor Carrier Safety Administration regarding motor carriers, which Ohana knew contained false information about the companies' ownership and true location.
They also failed to disclose the motor carriers' affiliations with other motor carriers whose operating authority had been revoked or suspended by FMCSA.
Further, the group allegedly directed others to lie to federal regulators and customers. It reportedly concealed the moving companies' true location and obstructed the DOT and FMCSA from enforcing safety regulations.