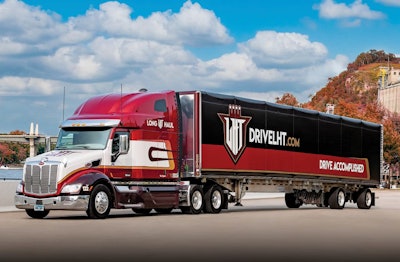 Did you go over-budget on a cool-looking paint or wrap scheme -- or spend way too many months designing it -- just to set your trucks apart from the rest? Let's see it.
If you're proud of your fleet's vehicle graphics, show them off to your peers by submitting them in the annual Five Flashiest Fleets contest, sponsored by 3M. Our sister site, CCJ, is currently accepting nominations for the contest, which is open to fleets of all sizes operating equipment ranging from small vans and hotshots to Class 8 tractor-trailers.
Click here to submit your fleet into the contest, where you can upload up to three images of your truck and/or trailer graphics. The deadline for submission is October 31, 2022.
The five winners will be featured and profiled online at ccjdigital.com mid-November.
Curious what you might be up against? Check out winners from 2018, 2019, 2020 and 2021.