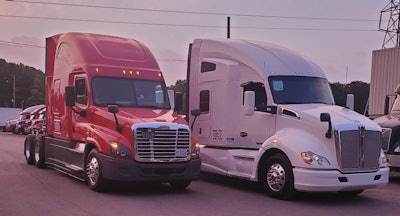 Previously in this package: What's available in the used-truck-warranty market
Owner-operators tend to have strong opinions one way or another about used truck warranties -- a fact that's not lost on the used-truck warranty industry.
Wade Bontrager was named CEO of National Truck Protection (NTP) in 2018, after the company acquired another used-truck warranty giant, Premium 2000. The acquisition combined the two biggest players in the game at the time, and Bontrager knew the reputation the companies, and the used-truck warranty industry as a whole, had among truck owners.
"I spent the first five or six months trying to understand what is the industry perspective of my companies, my brands, and what is the industry perspective of the vehicle service contract space in general," he said. "It wasn't particularly favorable."
Bontrager said a lot of the complaints were that claims weren't being paid or, if they were, took too long to process and get trucks repaired. "I heard that and looked at my [profit and loss] statements, and we're paying lots of claims," he said. "I see tens of millions in claims being paid, so why did that perception exist? Most of my first six to 12 months was trying to understand that and putting a plan together to address those."
What Bontrager found was that warranty contracts didn't cover everything that broke, which sometimes was intentional and sometimes wasn't. Contract language was often vague, so owner-operators "weren't really sure if [they] had coverage or not." Additionally, warranty companies "would typically err on the side of the company if [contract language] was vague, and I thought that was terrible," he added.
The company pivoted in a couple directions. "Let's build a product that covers the things that break," Bontrager sums up the first. "Let's have contracts that are very transparent that show you what is covered and what is not covered, because they're not bumper-to-bumper warranties. And let's price those things according to the risk."
Lindsey Grammel with TruNorth Global has seen similar problems in the used-truck warranty market, noting in previous Overdrive reporting the "bad rap" they had. In recent years, though, "every warranty company is looking to put together the best program for their customer," she said.
Bontrager said one of the first things he did at NTP was clear up the language in contracts "so a customer will know what's covered and what's not." He directed to team, if they came across "something vague in the contract, we're erring on the side of the customer. I told my claims team out of the gate, I want you to imagine your mama bought a truck, and she went out and she had your warranty and her truck broke down, and she called you with a claim. If you can't explain to mama why she doesn't have coverage, we're covering it. If it's vague, it's on us. It's our contract."
Owner-operator Bud Davenport has been a small fleet owner since 2008, when he started Davenport Independent Contracting Services. He'd always heard from other owners that used-truck warranties didn't cover anything and that they "would be a waste of money to get it," he said.
Yet in 2020, he leased a 2016 Freightliner Cascadia from OTR Leasing that already had a six-month NTP warranty attached to it.
"I had some issues with that truck's DEF system, I took it to the shop, and it was covered under the NTP warranty," he said. "They did such a good job, I extended that warranty for two years."
And the four trucks he has bought since then, he's made sure to add an NTP warranty.
"I had some Kenworths, a 2016 and 2017 -- I was catching all kinds of issues with them," he added. "NTP has saved me probably $100,000 in repairs."
[Related: Given sky-high repair costs, used-truck warranties more valuable than ever]
He said one of the trucks had a DEF system issue and the repair included replacing everything, including the tanks, and the warranty covered the repairs upwards of $14,000.
"This year on another Kenworth, I had a turbo manifold that went out on the truck," he said. "At the dealership, it turned out to be a $13,000 job that NTP covered."
Davenport said he would never have considered a warranty based on what he had heard before about them, "but it just so happened, when I leased this truck from OTR, it had that NTP warranty, and they did so good with that truck, every truck I bought after that, I made sure had an NTP warranty."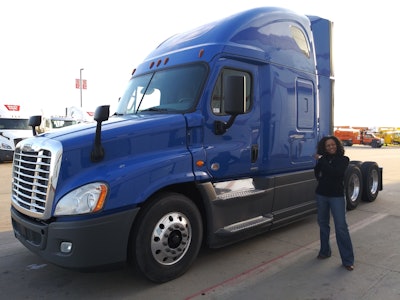 Owner-operator Kenyette Godhigh-Bell started out with her own authority in January 2021, and knowing the limits of her knowledge about diesel engine mechanics, she knew she wanted to purchase a warranty with the 2017 Freightliner Cascadia she bought.
"I wanted to have as much of a smooth, seamless experience as possible when driving the truck," she said. "I knew extended warranties could be helpful when you have a car, so surely it would be the same with a truck."
She said she asked a colleague about her experience with a Premium 2000 warranty. She told owner-operator Godhigh-Bell that she had had good experiences with it. The colleague also recommended that Godhigh-Bell call around to some shops to ask "who they have the least amount of trouble with," and she eventually decided to go with a Premium 2000 warranty.
She's had to use the warranty twice since purchasing it. The first time was for some service on the DEF system and DPF cleaning, which the warranty partially covered. The second issue, which is still playing out after trouble started about a week ago, is with her radiator.
"The process has been pretty simple," she noted, adding that representatives from NTP have generally been responsive and helpful.
Her business partner, owner-operator Willie Scott, had an engine failure that he was not able to get covered under his used-truck warranty with another provider, she said. "If that had been approved by the warranty, it's paid for itself. An engine rebuild is $8,900, a new engine is like $25,000. If it was approved, it would have paid for itself."
Godhigh-Bell noted that in 2020, she paid $8,000 total for her warranty, which she described as the "Lexus of warranty packages" from Premium 2000. She noted she could have saved somewhere around $2,000 if she had opted to not include some of the components, such as the DEF system, but she wanted to make sure her truck was as covered as possible.
NTP's Bontrager said both NTP and Premium 2000 have two core programs -- a middle-of-the-road option and a more upscale offering. The higher-end product, he said, is similar in the components covered, "but there are some differences in how they're applied," he said.
The middle-of-the-road programs have liability limits -- he gave the example of $30,000 aggregate and $22,500 for engine -- and a labor cap. They also cover downstream components, sometimes described as progressive damage, if one part breaks and causes other parts to break as a result.
The higher-end warranties offer "slightly broader progressive damage treatment," Bontrager said, "but no caps" on liability. "The only cap on the claim is the actual cash value on the truck."
During Bontrager's time at NTP, the company has introduced what it calls a "Rapid Repair Guarantee," where if a claim takes beyond a certain amount of time to be repaired, NTP helps the owner with his or her truck payment. That program is standard on all NTP and Premium 2000 warranties.
The company has also added the option for truck rental for when a driver is under a load or needs to keep rolling while his or her truck is in the shop for warrantied repair.
What to look for when considering a warranty with a used-truck purchase
When looking to buy a used truck, if an owner-operator is considering purchasing a warranty with it, beyond looking at the components that are covered, read the contract well to make sure there are no exclusions pertaining to the equipment you're buying. For example, Bontrager said in some old contracts, a certain manufacturer's fuel pump that was known to have problems might be written out of a contract. "Check those things for hidden language," he said.
Another thing to check for is to make sure progressive damage is included so you're not stuck with a repair bill for parts that broke as a result of another part's failure.
As reported in previous parts of this series, with the age and mileage of used trucks hitting the dealer lots increasing due to supply chain issues, warranty companies are having to pivot to offer coverage for older and higher-mileage trucks. And even though used-truck warranties are not insurance, they're often treated that way -- the higher the risk of a breakdown, the more the owner-operator will have to pay for the coverage.
NTP typically covers up to 10 model years back and up to 1 million miles, but Bontrager said there are some programs that go up to 20 model years. A.J. Johnson with Truck Master Warranty also noted that the company would soon be increasing the mileage age limits of its warranties. TruNorth Global already has plans in place that cover up to 20 model years back and may even extend that further.
Bontrager's biggest advice for owner-operators buying used? "Make sure you have" a warranty. "Do your homework on companies and what they cover. There's some good companies and some I'd stay away from, but don't drive uncovered. People expect a warranty on a new truck. How much more do you need it on a used truck?"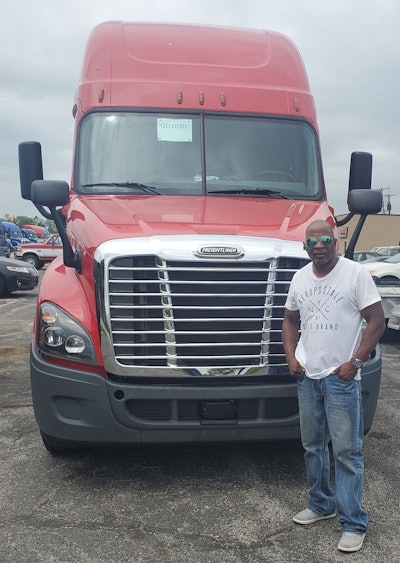 Owner-operator Davenport suggested consultation of fellow used-truck buyers, and doing your own research online, when looking at different companies before deciding on a warranty.
"When I started driving" in 1989, he said, "labor was $50 an hour. Now we're up to $200-$220 an hour. The sophisticated equipment that we're operating with, so many sensors... It takes four to five hours just to find out what's wrong" sometimes. "It's definitely worth getting if you're buying used."
Davenport added that it pays to spend a little bit extra to make sure critical components are covered.
"Don't try to be cheap in terms of, 'I can only afford this much,' but then you're leaving out critical components" such as the turbo, water pumps, etc. "It gives you that peace of mind on the road that you'll be covered, as opposed to having to shell out hundreds of thousands of dollars in repairs. If you try to cover it out of pocket, these trucks will break you."
Godhigh-Bell agreed that research is key before deciding on any warranty. She suggested owner-operators call at least three warranty companies for quotes, and also at least three shops that you like to use to get their opinions on working with warranty companies to see who they "have the least amount of issues with."
It's also helpful, she said, to ask the shops and other drivers about the specific make and model truck you're buying to see, "based on the mileage of the truck, what are some of the more common breakdowns? What are they seeing come in at that mileage?"
That information, she said, might give you all you need to know to determine if you even need a warranty and, if you decide to buy one, what type of coverage you need to make sure you have.
Associated podcast: Used-truck warranty evolution, coverage improvements, how to evaluate
[Related: Given sky-high repair costs, used-truck warranties more valuable than ever]
---
Find more information related to the ins and outs of used-truck warranties, among a myriad other topics, in the Overdrive/ATBS-coproduced "Partners in Business" manual for new and established owner-operators, a comprehensive guide to running a small trucking business. Click here to download the updated 2022 edition of the Partners in Business manual free of charge.