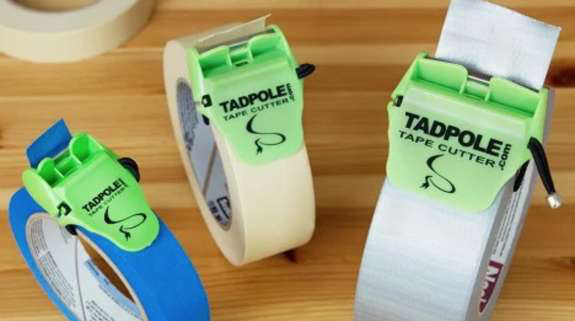 OK, let's be honest here. When was the last time you used your teeth to "cut" off a length of tape? You're amongst friends so you can admit to this practice that makes your dentists cringe.
Now, you don't need to bite of a bit of duct tape or electrical tape or even masking tape. The Tadpole is a universal cutter that attaches to rolls of tape to give you clean edge, and protect your teeth.
Made in the U.S., the Tadpole has three tape cutter sizes 1" (masking tape), 1.5" (painter's tape), and 2" (duct tape).
Order the three-pack online for $15.95.