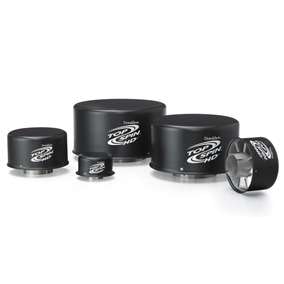 Donaldson's all-metal TopSpin HD air pre-cleaner is built for high-dust and heavy-debris environments such as mining, oil and gas, construction and agriculture.
Its high-efficiency design delivers low restriction and enables it to separate and eject up to 80 percent of incoming contamination before it can reach the engine's air cleaner. The pre-cleaner also helps prolong air filter life.
For more information, go to www.donaldson.com.