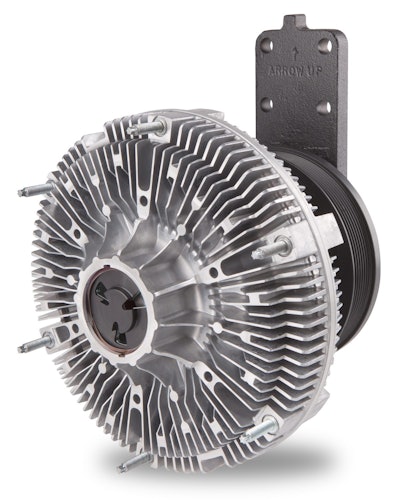 Horton's Modulator RCV250 Fully Variable Fan Drive is an integrated belt-driven fan drive of a lighter compact design engineered to turn larger fans that require higher torque. The engine cooling solution's variable operation helps reduce fan noise and increase fuel efficiency and available horsepower.
The fan drive is controlled and managed directly by the engine's electronic control unit and can be combined with Horton's Di Controller for precision cooling. An integral fan speed sensor provides close-loop control, while a magnetic design helps speed reaction time.
The fan drive has a scalable design with a high built-in thermal capacity, while its reservoir, actuator and valve system are designed for faster response time and lower off-speed to help maximize efficiency.
For more information, visit www.hortonww.com.