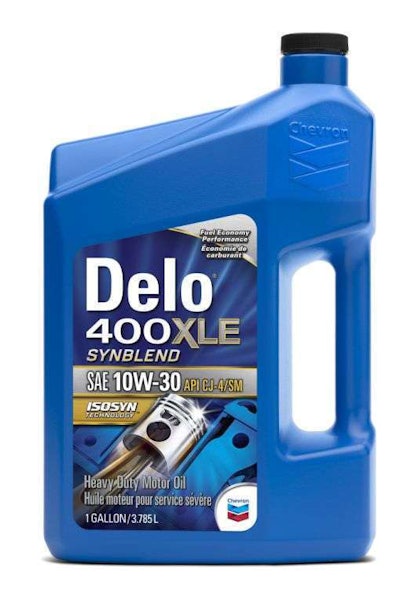 Chevron's Delo 400 XLE Synblend SAE 10W-30 is a synthetic-blend fuel-economy motor oil suited for naturally aspirated and turbocharged four-stroke diesel engines and four-stroke gasoline engines in which the API CJ-4 or SM service category and SAE 10W-30 viscosity grade are recommended.
The oil is formulated to provide added fuel economy improvement in both short-haul Class 6 vehicles and long-haul Class 8 trucks.
For more information, go to www.chevrondelo.com.