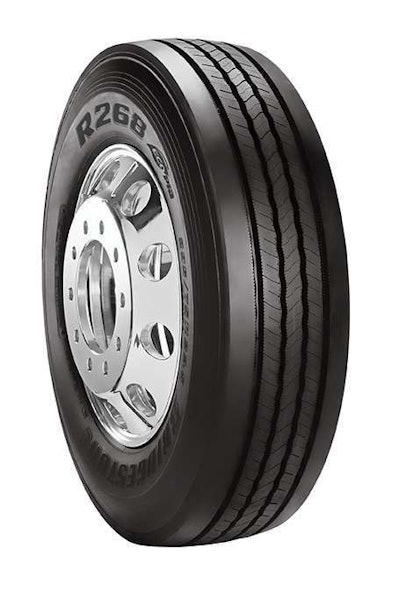 Bridgestone's fuel-efficient R268 Ecopia premium all-position radial is designed for regional and pickup-and-delivery applications. The tire is verified by the U.S. Environmental Protection Agency's SmartWay program and is compliant with the California Air Resources Board for low rolling resistance while also offering high traction and long wear life.
The R268 Ecopia's tread design and protective features in the casing help resist damage from curbing and maneuvering scrub, extending tread life. The tire now is available in size 295/75R22.5, with additional sizes to be offered over the next several months.
Bridgestone also recently developed a new drive radial, the M760 Ecopia, that also is EPA SmartWay-verified and CARB-compliant.
For more information, visit www.ecopiatrucktires.com.